Doctor Elizabeth Wood explains why she's climbing Antarctica's Vinson Massif in -40°C temperatures, despite not liking the cold.
Doctor Elizabeth Wood explains why she's climbing Antarctica's Vinson Massif in -40°C temperatures, despite not liking the cold.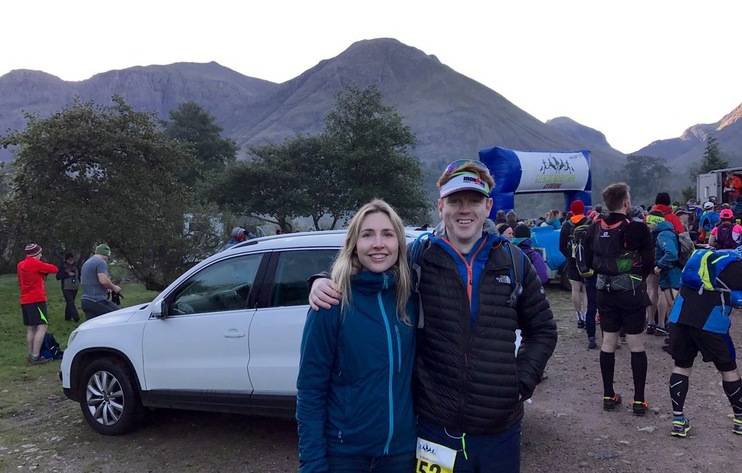 ​
Elizabeth with husband Peter, who both travel to Antarctica this week
This week, I'm heading to Antarctica to climb Vinson Massif – the highest mountain on the world's coldest continent. I'm taking on this challenge in memory of my mum Kirsty, hoping to raise awareness and funds for Alzheimer's Society.
My mum was diagnosed with Alzheimer's disease in 2002 at the relatively early age of 54. Alzheimer's Society provided very useful information and support during this difficult time.
My dad joined our local branch in Bristol and found their meetings invaluable. He connected with others who were facing similar challenges, while my sister and I made supportive contacts through the Society's online community.
As my mum's confusion and other Alzheimer's symptoms grew worse, I learned how devastating a disease it is for all affected. She died ten years ago, on October 3, 2007, when I was 21. We held a collection at her funeral for the Society.
Why I'm climbing
As a doctor specializing in Emergency Medicine, I'm often in contact with patients living with Alzheimer's disease. I initially found this quite challenging, but I now try to use my personal experience to support patients and their families. I find it frustrating that there is still no long-term treatment and I'm keen to support research in this area.
That's why I ran the London Marathon for Alzheimer's Society in 2014, which sparked my passion for running and being active outdoors. After a few years of planning, it's yet to sink in that this trip is now actually happening!
I'm very excited about visiting Antarctica – a place I never imagined having the chance to step foot on. As someone who always has cold hands and feet, I have to admit that I'm feeling some nerves about climbing in freezing temperatures.
With highs of -10°C and lows of -40°C, plus wind chill, managing the extreme weather is going to be a big challenge.
I'm also focused on my fitness preparation. The fitter I am, the more enjoyable the experience will be, so I've been trying to keep active around my A&E shifts.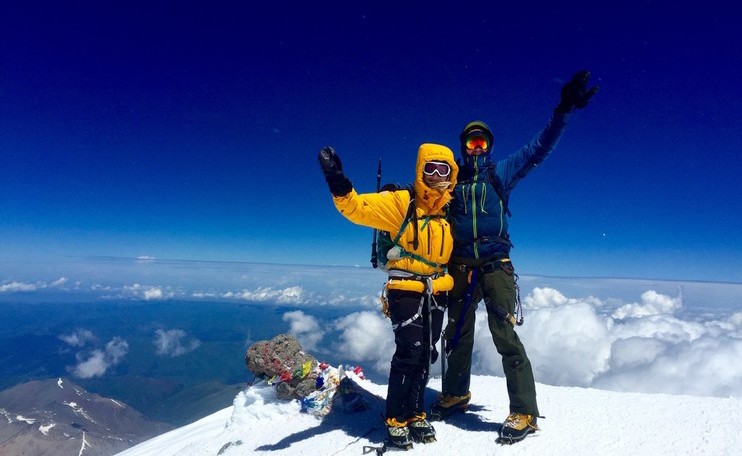 ​
Elizabeth and Peter reach the peak of Russia's Mount Elbrus
Taking on the Seven Summits
The expedition team includes my husband, Peter, and Joel, a close friend from Sweden. In 2010, Peter embarked on climbing the Seven Summits – the highest mountain on each continent. This is in memory of his close friend Lt John Thornton RM who was tragically killed on operations in Afghanistan.
Peter will be supporting the John Thornton Young Achiever's Foundation. It's a charity set up in John's name which provides young people with financial support to pursue their dreams. We'll be splitting all proceeds equally between the two charities, with donations taken via Virgin Money Giving.
Our adventure will present many challenges and memorable moments. But I'm most looking forward to standing on the top of Vinson Massif with Peter for the culmination of his Seven Summits journey.
I also feel lucky just to visit this unique environment. Being there to experience life on the Antarctic will be amazing.
We are very grateful for any donations. Like when I ran the London marathon for Alzheimer's Society, thinking of mum and the money we'll raise will keep me going when things get tough.
Get involved
Check back on the blog next month to find out how Elizabeth got on in Antarctica. Meanwhile, here's how you can support her trekking challenge or start one of your own: