Join our campaigns and help us challenge and change the issues faced by people affected by dementia.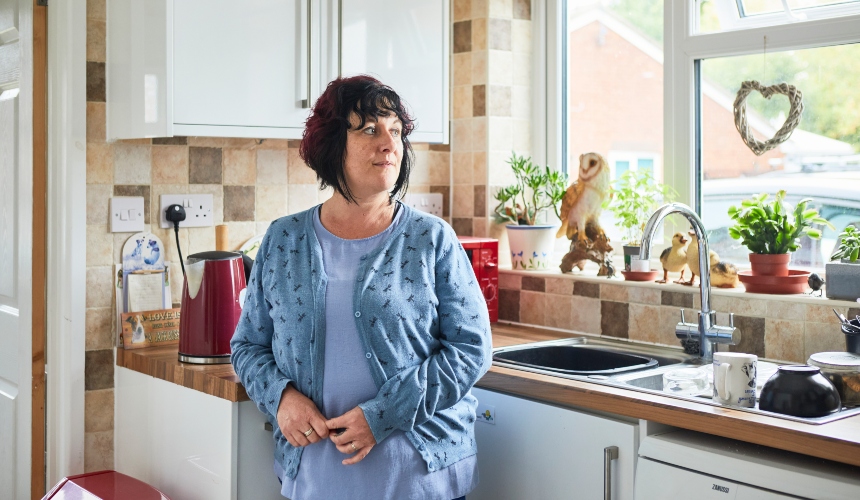 What we're campaigning for
'It was only when I really put my foot down, after seven months of waiting for a social services assessment and Mum ending up in hospital, that Mum's care finally began to move forward – and still our savings are disappearing fast.'

- Enomwoyi, daughter and carer of Pearl, who has dementia
How you can get involved
Campaigning with us means helping to influence the people that make decisions across the UK. We want people affected by dementia to get the care they deserve, when they need it.
There are lots of ways you can get involved:
Campaigner stories
The voices and experiences of our campaigners give us the expertise and authority needed to engage decision-makers and, crucially, change things for the better. 
Together, we have:
Delivered an open letter to 10 Downing Street, urging PM Rishi Sunak to deliver on Government's dementia commitments.

Gathered 135,000 signatures on our petition to Cure the Care System, during our biggest Dementia Action Week campaign to date.

Urged for home visitis to be allowed during Covid - with over 27,000 of you signing our letter to the Health Secretary.

Called for social care reform to be Covid's lasting legacy, as we came together during Coronavirus Action Day.

Shared lived dementia experiences with over 120 MPs at political party conferences, fuelling conversations with key decision-makers.

Amped up the pressure following the disappointment of the Spending Review, leading to featured campaigner stories in the Government's whitepaper.
We still need your support
The more people who join our campaigns, the more likely it is that the Government will listen.
Whether you have dementia yourself, you have a personal connection to dementia, or you want to stand with those who do, we need your help.
Together, we can make a real difference to the lives of the 900,000 people living with dementia in the UK and the countless others who are affected by this condition.
Sign up to support our campaigns
Become a campaigner to help people affected by dementia today and in the future.
Stand with us