Find out who's on our Board of Trustees and learn about their backgrounds. Read our Articles of Association, which outlines the purpose of the Society as well as the duties and responsibilities of our members.
What is our Board of Trustees?
The Alzheimer's Society Board of Trustees is the most senior governance group in the organisation. Our Board of Trustees have overall accountability for the Society's strategic direction, the stewardship of our resources and the activities we undertake in the pursuit of our charitable objectives. They are all volunteers, who contribute a huge amount of time and wide-ranging expertise to the Society.
Trustees serve for a term of three years and can serve a maximum of three consecutive terms.
Full information about the role and responsibilities of our Board of Trustees is available in the Articles of Association.
Honorary Officers
Stephen Hill (Chair)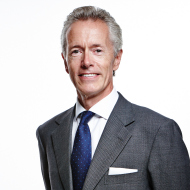 Appointed to the Board: September 2016
Stephen is currently an independent director of IG Group plc (where he chaired the Risk Committee) and of Sandaire (a multi family investment office). He also manages his own family's investment and philanthropic businesses.
Previously Stephen was Chairman of Action on Hearing Loss, previously the Royal National Institute for Deaf People and served on the Advisory Board of the Cambridge University Judge Business School. He was also a Senior Adviser at 3iQPE (Quoted Private Equity) plc, Chief Executive at Betfair, and CEO in Residence at Permira Partners. Until 2002 he was Chief Executive of the Financial Times Group and a member of the Pearson Management Board, and, prior to that, he had held Managing Director roles at a number of entities within Pearson in a career spanning 15 years. Stephen has served as an independent director on the boards of Channel Four Television, Royal SunAlliance PLC, Psion plc and Aztec Ltd in the UK and as Chairman of the Board of Interactive Data Inc in the US. He was an independent member of the board of OFCOM, the media regulator from 2014-16.
He has an MA in Law from St John's College Cambridge, and enjoys travel, gardening, classic cars and triathlons.
He was awarded an OBE in 2017 for his work in philanthropy, particularly for those with hearing impairment.
Stephen has direct experience of Alzheimer's within his own family. He believes the Society has a huge opportunity to unite society against the spread of this condition, to improve the care and advice available and to significantly increase the research into the causes and treatments of dementia.
Jenny Owen CBE (Vice chair)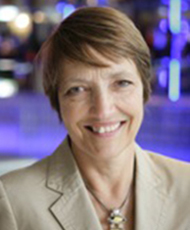 Appointed to the Board: October 2014
Jenny brings 36 years' experience of social care in local authorities, central government and regulation. This includes eight years as Director of Adult Social Care and Deputy Chief Executive of Essex County Council and 12 years as a senior civil servant at the Department of Health. She brings extensive experience of commissioning and providing adult social care and working in partnership with health and voluntary sector organisations both nationally and locally.
Jenny is personally and professionally committed to working with people with dementia and campaigning for improved services. She worked closely with Alzheimer's Society during the development of the Government's Dementia Strategy, co-chairing the National Dementia Strategy in 2009.
An experienced Non-Executive Director, Jenny is also on the Board of Housing and Care 21 Housing Association and Vice-Chair of the Royal Free London FT Hospital. She is on the Kings Fund Advisory Board and is a member of the Association of Directors of Adult Social Services (ADASS), having been president in 2010.
Trustees
Ali Harrison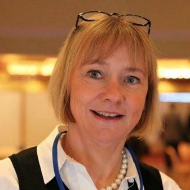 Elected to the Board: September 2016
Ali was appointed to the Board as Trustee in September 2016. She has been a volunteer for over 12 years and will continue in her role as Local Representative for Cheshire & St Helen's. Ali is Co Chair of the Board 'Delivering Support' Committee and is a member of the Audit & Risk Committee
Ali worked for over 30 years in the pharmaceutical industry in a number of senior project and regulatory leadership roles. She has experience of mergers and demergers, acquisitions and partnership working. She chaired the European Industry Trade Association Committees for European and International regulatory affairs engaging with governments worldwide to shape new legislation and develop access to new medicines and therapies. She is also a Non Executive Director working with East Cheshire NHS Trust where she is Board Champion for Dementia, Chair of the Safety & Quality Committee and member of the remuneration committee. She also supports the regional work of Women on Boards, training and sharing experiences with potential new board non executive directors.
Ali cared for her late mum who had vascular dementia and for her uncle had Alzheimer's disease and continues to be moved each day by people she meets who are affected by dementia both in her personal and professional life. She hopes that her passion, experience and commitment can be put to good effect as a volunteer and Trustee for the Society.
Bernard Herdan CB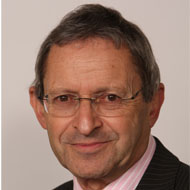 Appointed to the Board: October 2013
Bernard worked initially for British Aerospace and then for 12 years at the European Space Agency in the Netherlands where he rose to become Programme Manager for Broadcast Satellites. Back in the UK he spent six years in the private sector working as a consultant and then Managing Director of a technology licensing firm before being appointed Commercial Director at the Met Office, the start of a 21 year career in the public sector.
Bernard was subsequently appointed Chief Executive at the Driving Standards Agency, UK Passport Service, Criminal Records Bureau, Security Industry Authority and finally National Fraud Authority.
Since 2011 he has pursued a portfolio career with a range of positions including Non-Executive Director at the Disclosure and Barring Service, Member (and now Chair) of disciplinary tribunal panels at the General Medical Council and trustee of several charities including Victim Support and the Fostering Network. Bernard is also Chairman of SEDCU, a charity he has founded with his wife to support the education of disadvantaged children in Uganda.
Bernard has a close relative who is living with dementia, and this first-hand insight into the reality of the impact of dementia and how this can be mitigated to an extent by appropriate care, has inspired him to get involved with the work of Alzheimer's Society.
Bernard was appointed Companion of the Order of the Bath in the 2007 New Years Honours and was awarded an Honorary Doctorate by the University of Bedfordshire in 2009.
Bernard is a member of the Audit and Risk Committee as well as the Delivering Support Committee.
Duncan Jones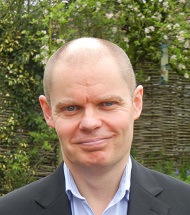 Appointed to the Board: March 2017
Duncan has been a volunteer with the Society since 2012, as a member of the Warwickshire Campaign Team, the West Midlands media team and as a Dementia Friends Champion.
He became involved with the Society when his mother was diagnosed with Alzheimer's Disease. Knowing little about dementia at the start, he found himself on a steep learning curve which has culminated with him joining the Board of the Society. Duncan has a passion for raising awareness about dementia and helping people whose lives are touched by the disease.
Duncan spent 26 years as a journalist with the BBC, working in several senior editorial roles, before launching a portfolio career in 2012. He continues to work for the corporation in a freelance capacity and is a senior lecturer in journalism at the University of Gloucestershire. He is also a media consultant and trainer and a coach and mentor.
Dr Emyr Roberts
Appointed to the Board: October 2014
Emyr retired from his post as the first Chief Executive of Natural Resources Wales (NRW), the largest Sponsored Body in Wales, in October 2017. In this role, he was responsible for leading and bringing together three previous organisations into a single body, to manage a wide range of services to deliver the sustainable management of Wales' natural environment. This involved a substantial change programme, and delivering vital services at a time of reducing resources.
He began his career at the National Farmers' Union and then spent over twenty years fulfilling a variety of roles in the Welsh Government, including health, economic development, social justice, public service delivery and education. Having also been Head of Finance and Compliance at the Welsh Government, Emyr has an excellent understanding of governance and how it can be used to improve the performance of an organisation.
Emyr has a wide variety of interests which he cares passionately about. He is Chair of the Aberystwyth University Council, having previously been the Chair of its Audit and Risk Committee. He is also a Fellow of Aberystwyth University and an Honorary Professor of Swansea University.
Emyr is a fluent Welsh-speaker, lives in Cardiff, is married and has two teenage children.
Manish Shah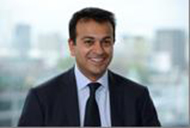 Appointed to the Board: October 2014
Manish is a Senior Managing Director in Corporate Finance at FTI Consulting LLP in London. Previously, he was a senior Corporate Finance partner at Deloitte LLP based in London, where he also led the Alzheimer's Society/Deloitte charity partnership. He has over 28 years of experience in corporate and private equity transactions across a range of sectors including consumer and retail, business services, financial services, healthcare and leisure.
Manish has direct experience of dementia. The support of Alzheimer's Society to his family during the initial diagnosis was critical to enable his mother to continue to live with dementia in a supportive family environment. Manish believes the Society has led the way in uniting against dementia to ensure there is a new deal on support, society and research, enabling many other families to benefit similarly.
Manish is an FCA (Fellow of the Institute of Chartered Accountants in England and Wales) and holds an MBA (Master of Business Administration) with Distinction from Manchester Business School.
Sarah Weir OBE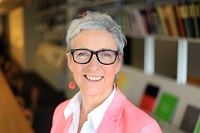 Appointed to the Board: September 2013
Sarah Weir, CEO Design Council
Sarah Weir was previously interim Executive Producer at the Roundhouse, having before that been Chief Executive of Waddesdon Manor in Buckinghamshire, home of the Rothschild collections, Chief Executive of The Legacy List, the Queen Elizabeth Olympic Park charity (set up to encourage creative connections between people and the park, with a focus on arts and culture, education and skills); Head of Arts and Cultural Strategy for Olympic Delivery Authority; Executive Director, Arts Council England; London and Executive Director of the Almeida Theatre.
Sarah started her career in the Lloyd's insurance market. She worked for Aldgate Group Brokers, where she rose from office junior to non-marine managing director during a 15 year career and was the first female Managing Director in Lloyd's. Following a move from business into the arts she then worked at Purdy Hicks Gallery, Arts & Business and the Royal Academy of Arts.
Sarah received an OBE in the 2011 New Years Honours for services to the arts, a CBI First Woman award for Public Service in 2013 and was made a Fellow of Birkbeck College in the same year.
Professor Gordon Wilcock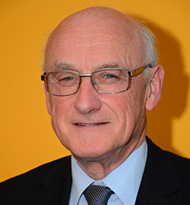 Appointed to the Board: October 2015
Gordon qualified in medicine from the University of Oxford in 1970. Following an NHS consultant post jointly in Internal Medicine and Geriatric Medicine in Oxford, where he developed an Alzheimer's disease research programme, he moved to the University of Bristol as Foundation Professor in Care of the Elderly in 1984 and returned to Oxford in 2006.
He was Founder Chairman of Alzheimer's Society, then known as the Alzheimer's Disease Society, from 1979 to 1986, and was a Vice-President until his appointment as Trustee in 2015. In 1987 Gordon was also founder Chairman of BRACE, an Alzheimer's Disease research funding charity which now supports research in the Southwest and Wales.
In 1978 he established the first multidisciplinary memory disorders clinic in the UK. In Bristol, he founded a Dementia Research Centre, and back in Oxford was Director of The Oxford Project to Investigate Memory and Ageing. He is still involved in clinical research He has played a significant role in the development of services for people with dementia in the UK, including chairing one of the Working Groups for the National Dementia Strategy for England, and subsequently co-chaired, with a person with dementia, the Strategy's Implementation Reference Group reviewing progress of the strategy.
Gordon received two prestigious awards in 2015:
Silver Medal by the European Region of the International Association for Gerontology and Geriatrics 'For excellence and achievements in the Science of Ageing and in recognition of the outstanding contribution to the development of Gerontology in Europe'.
'CTAD (Clinical Trials in Alzheimer's Disease) the "CTAD Lifetime Achievement Award in Alzheimer's Disease Therapeutic Research".
Caroline Fawcett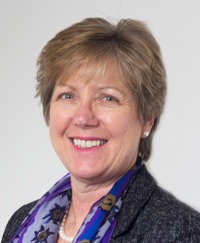 Appointed to the Board: March 2019
Caroline has spent the last 10 years leading customer driven change programmes across a wide range of public and private sector organisations. These include the Care Quality Commission and Prudential Assurance.
Previously Caroline was Customer Experience Director at Legal & General, having spent over 25 years in marketing and customer experience roles in the financial services industry.
Caroline is an experienced Non-Executive Director, serving on Boards in both the financial services industry and the public sector. These include the Board of a leading NHS Trust that provides health and social care services for people with mental ill-health and learning disabilities. She currently holds Non-Executive Director positions with Co-Op Insurance, Cambridge and Counties Bank and the Rail Services and Standards Board. She is also a Director of LifeSight, the pension trustee for Willis Towers Watson's master trust pension scheme.
As well as her professional involvement with people with severe dementia while working with the NHS Trust, Caroline has direct experience of caring for her late mother who had both Alzheimer's and vascular dementia. She had the opportunity to get to really understand the valuable work of the Alzheimer's Society in both capacities.
Andrew Lynch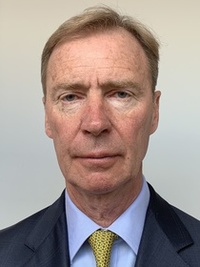 Appointed to the Board: March 2019
Andrew is currently Chairman of Nando's Group having previously been the Nando's Chief Executive from 2014 to 2019. Prior to this Andrew was Group Chief Executive of SSP Plc from 2004 to 2013 and Chief Financial Officer of Compass Group Plc from 1997 to 2004. His early career included audit and corporate finance experience at KPMG and financial and strategic management positions at Prudential Corporation Plc.
Andrew gained non-executive experience whilst serving as the Senior Independent Director and Chairman of the Audit Committee of Dixons Plc. (now Dixons Carphone Plc) from 2003 to 2012.
Andrew is a Fellow of the Institute of Chartered Accountants in England and Wales. Andrew has direct experience of dementia with his late mother and mother in law having vascular dementia and with his late father in law who had Alzheimer's disease.