Find out who's on our Board of Trustees and learn about their backgrounds. Read our Articles of Association, which outlines the purpose of the Society as well as the duties and responsibilities of our members.
What is our Board of Trustees?
The Alzheimer's Society Board of Trustees is the most senior governance group in the organisation. Our Board of Trustees have overall accountability for the Society's strategic direction, the stewardship of our resources and the activities we undertake in the pursuit of our charitable objectives. They are all volunteers, who contribute a huge amount of time and wide-ranging expertise to the Society.
Trustees serve for a term of three years and can serve a maximum of three consecutive terms.
Full information about the role and responsibilities of our Board of Trustees is available in the Articles of Association.
Suzi Leather (Chair)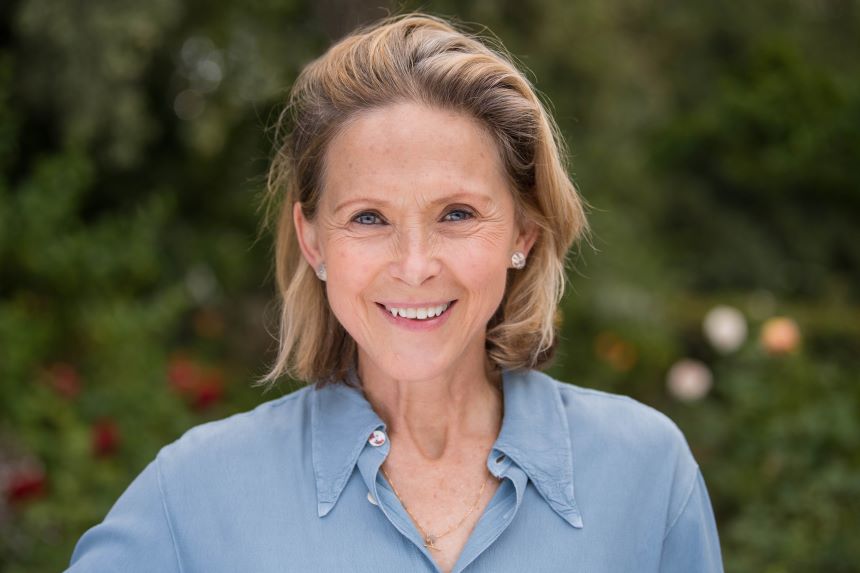 Appointed to the Board: September 2023
Suzi has been Chair of the OIA Board since October 2016. This role concludes on 30 September 2023. She has a wide professional background having been Chair of the Charity Commission, the Human Fertilisation and Embryology Authority, the School Food Trust, the School Meals Review Panel and the Council of Food Policy Advisers. She was the founder Deputy Chair of the UK Food Standards Agency and has also served on the Council and Ethics Committee of Exeter University.
In the health field she chaired the Integrated Care System for Devon, the Exeter and District Community NHS Trust and the Ethics Committee of the Royal College of Obstetricians and Gynaecologists. She has been a member of the Human Tissue Authority, an observer member of the Human Genetics Commission and sat on the steering group of the UK Stem Cell Bank. 
More widely, she was a member of Consumer Focus and the United Kingdom Accreditation Service. She is a Patron of the UKCEN UK Clinical Ethics Network. She is a member of Pinhoe and Poltimore PCC and is Deputy Lieutenant of Devon. 
Susan Allen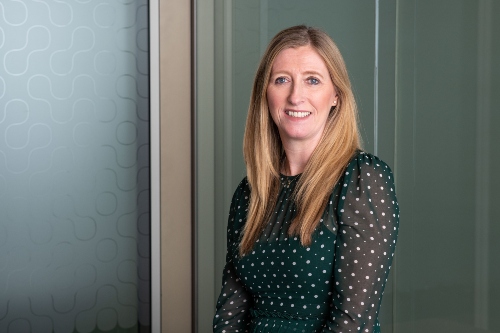 Appointed to the Board: March 2021
Susan Allen has worked in financial services for more than 25 years and has extensive experience across retail and corporate banking, global banking, operations and strategic roles with a specific focus on transformation and business leadership.  
In January 2019, she was appointed CEO Retail and Business Banking sitting on the Executive Committee and Santander UK Board.  She is responsible for leadership of Santander's retail contact centres, branches, provision of mortgages, wealth and private banking.  
Before joining Santander, Susan was the Chief Executive Officer, Customer Solutions Group, Commercial and Private Banking at RBS.  She is a champion of diversity and inclusivity and is the Executive Sponsor of the Santander LGBT network.  
She is also an active sponsor of Santander Returnships, Apprenticeships and Traineeships; all of which reflect her personal drive and commitment to enable a working environment that allows everyone to thrive.
Susan has direct experience of Alzheimer's within her own family and is passionate about the role the society can play In supporting those living with dementia and all those who care for them.
Sube Banerjee MBE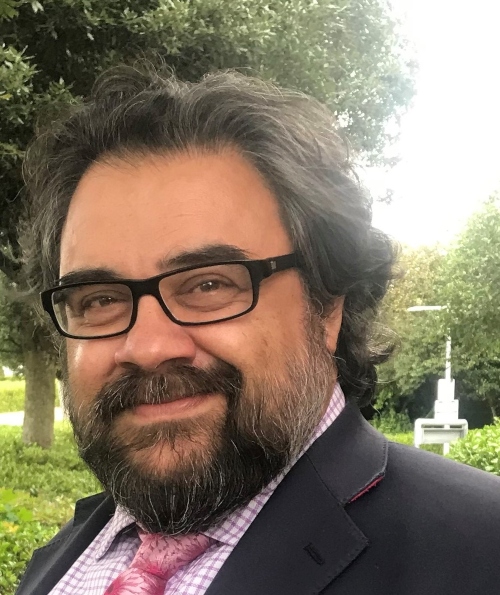 Appointed to the Board: March 2021
Sube Banerjee MBE is Executive Dean of the Faculty of Health at the University of Plymouth and Professor of Dementia.  He trained at St Thomas's Hospital, the London School of Hygiene and Tropical Medicine, the Institute of Psychiatry, and the London Business School.
Clinically he works as an old age psychiatrist and has focused on the development and delivery of high quality memory assessment services and post-diagnostic care.
He served as the Department of Health for England's senior professional advisor on dementia and led the development and delivery of its National Dementia Strategy. He is active in clinical research and focusses on quality of life and quality of care in dementia and the evaluation of new treatments and services.
He works with governments and the WHO on health policy and strategies to improve health for older adults with complex needs and those with dementia.
Andrew Cornwall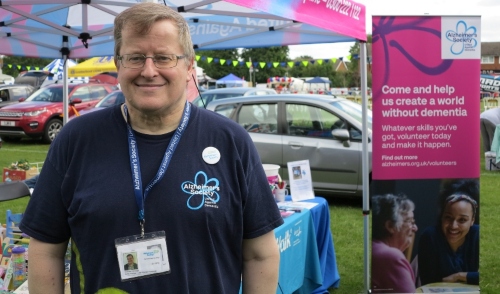 Elected to the board: October 2022
Andrew is a volunteer elected trustee. He is a lifelong Carer. Growing up he helped his mother care for many members of their extended family dealing with numerous comorbidities. He is currently caring for his mother, who has mixed dementias.
Andrew currently works for a national museum as a Science Educator. His career has been highly varied, including: Hotel Management Trainee (Trusthouse Forte); Bookkeeping; NHS Management (Community Health); Assurance Salesman; Purchasing Manager UK & Europe (Standard Chartered Bank); & Environmental Archaeologist.
Following numerous career changes he decided to go to university part-time. He studied Landscape Studies & Archaeology at Surrey whilst also reading Local & Social History at Sussex. After which he got a PGCert in Museum Studies.
He has previously been a Trustee & Company Director of a small heritage charity. In 2017, he co-founded Dementia First, an independent charity to take over the running of two dementia specialist daycentres from Alzheimer's Society. As Vice Chair & Lead on Fundraising & Social Media, he was instrumental in growing the charity to running four dementia specialist daycentres, three singing groups, & two Carers support groups. Prior to the pandemic he led the campaign to buy a new minibus, raising £65k. After almost five years & having focused the fundraising chiefly on building healthy financial reserves, he stood down from the charity at the end of January 2022, leaving it with a new minibus and in good financial order in spite of all the challenges caused by the pandemic.
Andrew is a serial volunteer, having started by helping his mother as she fundraised for numerous good causes. He currently volunteers with several dementia, heritage, education and environmental charities. His hobbies include beekeeping, gardening, and local & social history research.
Andrew has been heavily involved in dementia research for almost twenty years. Current roles include: Co-applicant Brains for Dementia Research (BDR) project; Co-lead Work Package 5 - Publicity & Cohort Engagement, BDR; Public Panel Member, NIHR; Lived Experience Group Member, UK DRI; Management Committee Member, SW Dementia Brain Bank; Policy Involvement Group Member, Alzheimer's Research UK; & Research Network Volunteer, Alzheimer's Society.  
Andrew won the Outstanding Contribution (Volunteer) award in the 2017 Alzheimer's Society Peoples Awards and was runner up in the Realising Potential (Volunteer) category for having led the Surrey Volunteer Fundraising Group for well over a decade.  
Caroline Fawcett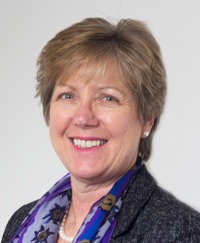 Appointed to the Board: March 2019
Caroline is an experienced Customer Experience Consultant and Non-Executive Director. She has served on Boards in both the financial services industry and the public sector. These included the Board of a leading NHS Trust that provides health and social care services for people with mental ill-health and learning disabilities.
She currently holds Non-Executive Director positions with Cambridge and Counties Bank and with LifeSight, the pension trustee for Willis Towers Watson's master trust pension scheme.
Caroline has spent a large part of her career leading customer driven change programmes across a wide range of public and private sector organisations, increasing their focus on their customers and introducing cultural change to improve both customer and employee experiences. These included customer transformation programmes at the Care Quality Commission and Prudential Assurance. 
Previously Caroline was Customer Experience Director at Legal & General, having spent over 25 years in marketing and customer experience roles in the financial services industry. 
As well as her professional involvement with people with severe dementia while working with the NHS Trust, Caroline has direct experience of caring for her late mother who had both Alzheimer's disease and vascular dementia. She had the opportunity to get to really understand the valuable work of the Alzheimer's Society in both capacities.
Stephen Hill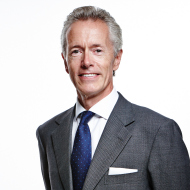 Appointed to the Board: September 2016
Stephen is currently an independent director of IG Group plc (where he chaired the Risk Committee) and of Sandaire (a multi family investment office). He also manages his own family's investment and philanthropic businesses.
Previously Stephen was Chairman of Action on Hearing Loss, previously the Royal National Institute for Deaf People and served on the Advisory Board of the Cambridge University Judge Business School. He was also a Senior Adviser at 3iQPE (Quoted Private Equity) plc, Chief Executive at Betfair, and CEO in Residence at Permira Partners.
Until 2002 he was Chief Executive of the Financial Times Group and a member of the Pearson Management Board, and, prior to that, he had held Managing Director roles at a number of entities within Pearson in a career spanning 15 years. Stephen has served as an independent director on the boards of Channel Four Television, Royal SunAlliance PLC, Psion plc and Aztec Ltd in the UK and as Chairman of the Board of Interactive Data Inc in the US. He was an independent member of the board of OFCOM, the media regulator from 2014-16.
He has an MA in Law from St John's College Cambridge, and enjoys travel, gardening, classic cars and triathlons.
He was awarded an OBE in 2017 for his work in philanthropy, particularly for those with hearing impairment.
Stephen has direct experience of Alzheimer's disease within his own family. He believes the Society has a huge opportunity to unite society against the spread of this condition, to improve the care and advice available and to significantly increase the research into the causes and treatments of dementia.
Andrew Lynch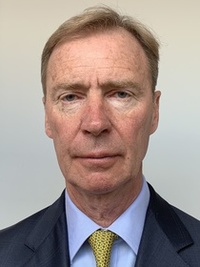 Appointed to the Board: March 2019
Andrew is currently Chairman of Nando's Group having previously been the Nando's Chief Executive from 2014 to 2019.  Prior to this Andrew was Group Chief Executive of SSP Plc from 2004 to 2013 and Chief Financial Officer of Compass Group Plc from 1997 to 2004. His early career included audit and corporate finance experience at KPMG and financial and strategic management positions at Prudential Corporation Plc.
Andrew gained non-executive experience whilst serving as the Senior Independent Director and Chairman of the Audit Committee of Dixons Plc. (now Dixons Carphone Plc) from 2003 to 2012.
Andrew is a Fellow of the Institute of Chartered Accountants in England and Wales. Andrew has direct experience of dementia with his late mother and mother in law having vascular dementia and with his late father in law who had Alzheimer's disease.
Chris Maddocks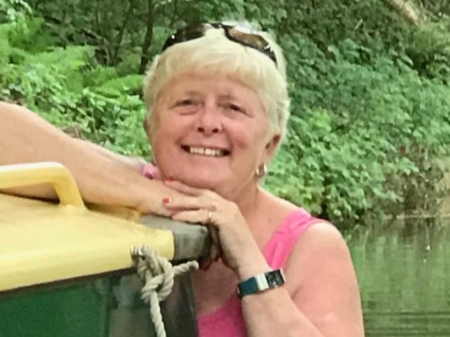 Appointed to the board: October 2022
Chris is a retired Police Officer. She was born and brought up in Wales where she lived until 2017 before moving to the South East of England.  In 2016, at the age of 60 Chris was diagnosed with early onset Vascular dementia and since then she has also been diagnosed with Parkinson's disease and Lewy Body dementia. 
Chris wanted to make a difference following her diagnosis and now describes herself as a dementia activist, giving talks and lectures to a variety of audiences to educate others about the realities of living with the condition. Becoming actively involved with the dementia movement has given Chris a renewed sense of purpose.  
With a passion for inclusion and fairness Chris strives to make the world a better place for people with dementia.  She is an Ambassador for a number of charities including Alzheimer's Society, The Lewy Body Society, the National Activity Providers Association.  Chris is also an active member of the DEEP network (Dementia Engagement and Empowerment Project) and advocate the benefits of peer support and craft and outdoor activity for people affected by with dementia. 
Professor Hugh McKenna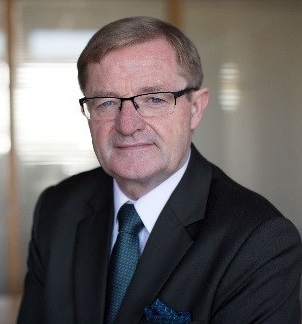 Appointed to the Board: September 2019
Hugh McKenna is a professor of nursing and until recently was Dean of Medical School Development and PVC Research and Innovation at Ulster University. He has over 250 publications, including 17 books; his latest on the societal impact of research. He was appointed Commander of the British Empire and is a Fellow of four prestigious organisations.
In 2013, he received an Outstanding Achievement Award from the Royal College of Nursing and in 2014, a lifetime achievement Award. In a 2018 UK Government report he was named one of the most influential nurses in the 70-year history of the NHS. In 2019, he was appointed Member of the Academia Europaea, and in 2020 a Member of the European Academy of Sciences and Arts.
He chairs the Study Steering Committee for a National Institute of Health Research on older persons' oral hygiene in nursing homes. He sits on the DoH's Clinical Ethics Forum, advising on ethical issues facing health and social care.
Until recently he was chair of the largest mental health, learning disability and addiction charity on the island of Ireland. In 2020, he was appointed Non-Executive Director of the Western Health & Social Care Trust and Auditor for the Hong Kong Quality Assurance Council. 
Learn about Alzheimer's Society
Find out more about who we are, our work and how we provide help and hope to people affected by dementia.
Discover more