Find out who's on our Board of Trustees and learn about their backgrounds. Read our Articles of Association, which outlines the purpose of the Society as well as the duties and responsibilities of our members.
What is our Board of Trustees?
The Alzheimer's Society Board of Trustees is the most senior governance group in the organisation. Our Board of Trustees have overall accountability for the Society's strategic direction, the stewardship of our resources and the activities we undertake in the pursuit of our charitable objectives. They are all volunteers, who contribute a huge amount of time and wide-ranging expertise to the Society.
Trustees serve for a term of three years and can serve a maximum of three consecutive terms.
Full information about the role and responsibilities of our Board of Trustees is available in the Articles of Association.
Honorary Officers
Stephen Hill (Chair)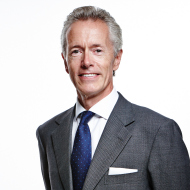 Appointed to the Board: September 2016
Stephen is currently an independent director of IG Group plc (where he chaired the Risk Committee) and of Sandaire (a multi family investment office). He also manages his own family's investment and philanthropic businesses.
Previously Stephen was Chairman of Action on Hearing Loss, previously the Royal National Institute for Deaf People and served on the Advisory Board of the Cambridge University Judge Business School. He was also a Senior Adviser at 3iQPE (Quoted Private Equity) plc, Chief Executive at Betfair, and CEO in Residence at Permira Partners.
Until 2002 he was Chief Executive of the Financial Times Group and a member of the Pearson Management Board, and, prior to that, he had held Managing Director roles at a number of entities within Pearson in a career spanning 15 years. Stephen has served as an independent director on the boards of Channel Four Television, Royal SunAlliance PLC, Psion plc and Aztec Ltd in the UK and as Chairman of the Board of Interactive Data Inc in the US. He was an independent member of the board of OFCOM, the media regulator from 2014-16.
He has an MA in Law from St John's College Cambridge, and enjoys travel, gardening, classic cars and triathlons.
He was awarded an OBE in 2017 for his work in philanthropy, particularly for those with hearing impairment.
Stephen has direct experience of Alzheimer's disease within his own family. He believes the Society has a huge opportunity to unite society against the spread of this condition, to improve the care and advice available and to significantly increase the research into the causes and treatments of dementia.
Manish Shah (Vice Chair)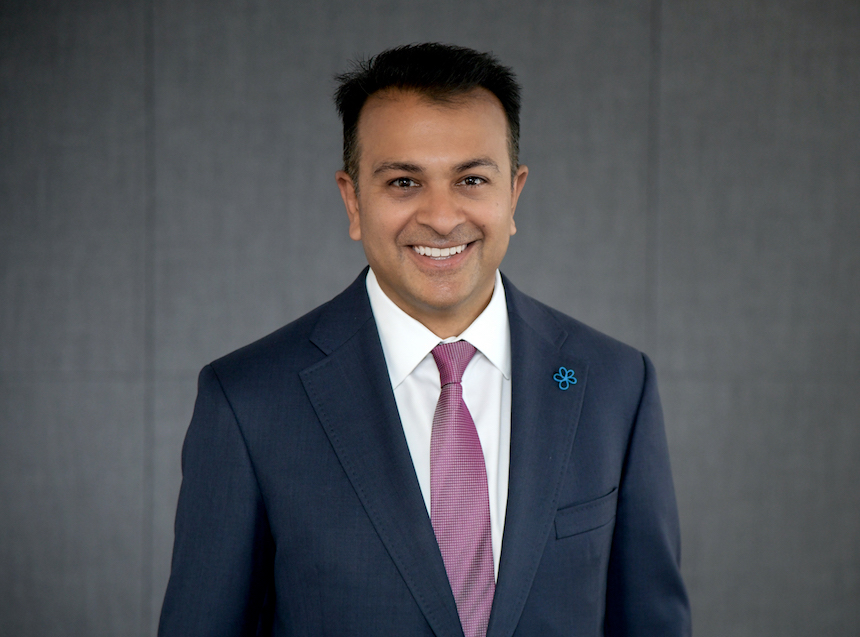 Appointed to the Board: October 2014
Manish has direct experience of dementia by caring for his late mother who had frontotemporal dementia. The support of Alzheimer's Society to his family during their dementia journey was critical to enable his mother to continue to live with dementia in a supportive family environment for 15 years.
Manish believes the Society has led the way in uniting against dementia to ensure there is support available for people affected by dementia, enabling many other families to benefit similarly. However, there is a significant opportunity in accelerating societal change to enable people with dementia and their carers to continue living their lives with dignity, compassion and with full support like other terminal diseases.
Manish is a Senior Managing Director in Corporate Finance at FTI Consulting LLP in London. He has over 30 years of experience in corporate and private equity transactions across a range of sectors including consumer and retail, business services, media, financial services, healthcare and leisure.
Previously, Manish was a senior Corporate Finance partner at Deloitte LLP based in London, where he also led the Alzheimer's Society/Deloitte charity partnership. He is an FCA (Fellow of the Institute of Chartered Accountants in England and Wales) and holds an MBA (Master of Business Administration) with Distinction from Manchester Business School.
Trustees
Susan Allen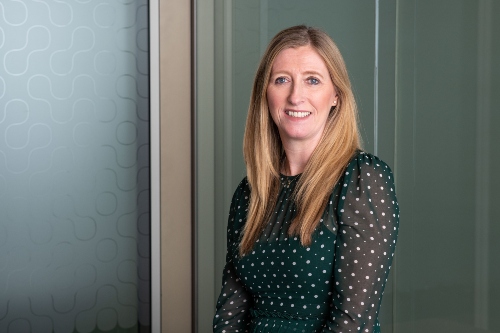 Appointed to the Board: March 2021
Susan Allen has worked in financial services for more than 25 years and has extensive experience across retail and corporate banking, global banking, operations and strategic roles with a specific focus on transformation and business leadership.  
In January 2019, she was appointed CEO Retail and Business Banking sitting on the Executive Committee and Santander UK Board.  She is responsible for leadership of Santander's retail contact centres, branches, provision of mortgages, wealth and private banking.  
Before joining Santander, Susan was the Chief Executive Officer, Customer Solutions Group, Commercial and Private Banking at RBS.  She is a champion of diversity and inclusivity and is the Executive Sponsor of the Santander LGBT network.  
She is also an active sponsor of Santander Returnships, Apprenticeships and Traineeships; all of which reflect her personal drive and commitment to enable a working environment that allows everyone to thrive.
Susan has direct experience of Alzheimer's within her own family and is passionate about the role the society can play In supporting those living with dementia and all those who care for them.
Sube Banerjee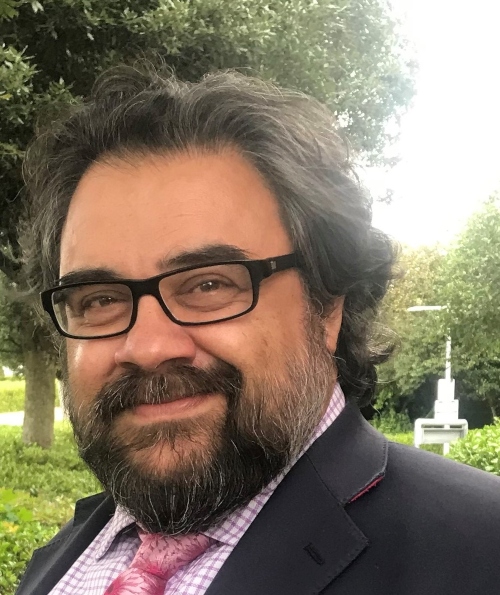 Appointed to the Board: March 2021
Sube Banerjee is Executive Dean of the Faculty of Health at the University of Plymouth and Professor of Dementia.  He trained at St Thomas's Hospital, the London School of Hygiene and Tropical Medicine, the Institute of Psychiatry, and the London Business School.
Clinically he works as an old age psychiatrist and has focused on the development and delivery of high quality memory assessment services and post-diagnostic care.
He served as the Department of Health for England's senior professional advisor on dementia and led the development and delivery of its National Dementia Strategy. He is active in clinical research and focusses on quality of life and quality of care in dementia and the evaluation of new treatments and services.
He works with governments and the WHO on health policy and strategies to improve health for older adults with complex needs and those with dementia.
Caroline Fawcett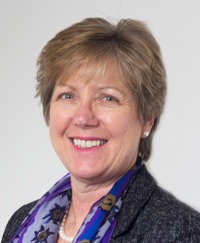 Appointed to the Board: March 2019
Caroline has spent the last 10 years leading customer driven change programmes across a wide range of public and private sector organisations. These include the Care Quality Commission and Prudential Assurance. 
Previously Caroline was Customer Experience Director at Legal & General, having spent over 25 years in marketing and customer experience roles in the financial services industry. 
Caroline is an experienced Non-Executive Director, serving on Boards in both the financial services industry and the public sector. These include the Board of a leading NHS Trust that provides health and social care services for people with mental ill-health and learning disabilities. She currently holds Non-Executive Director positions with Co-Op Insurance, Cambridge and Counties Bank and the Rail Services and Standards Board. She is also a Director of LifeSight, the pension trustee for Willis Towers Watson's master trust pension scheme.
As well as her professional involvement with people with severe dementia while working with the NHS Trust, Caroline has direct experience of caring for her late mother who had both Alzheimer's and vascular dementia. She had the opportunity to get to really understand the valuable work of the Alzheimer's Society in both capacities.
Ali Harrison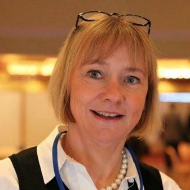 Elected to the Board: September 2016
Ali was appointed to the Board as Trustee in September 2016. She has been a volunteer for over 12 years and will continue in her role as Local Representative for Cheshire & St Helen's. Ali is Co Chair of the Board 'Delivering Support' Committee and is a member of the Audit & Risk Committee
Ali worked for over 30 years in the pharmaceutical industry in a number of senior project and regulatory leadership roles. She has experience of mergers and demergers, acquisitions and partnership working. She chaired the European Industry Trade Association Committees for European and International regulatory affairs engaging with governments worldwide to shape new legislation and develop access to new medicines and therapies.
She is also a Non Executive Director working with East Cheshire NHS Trust where she is Board Champion for Dementia, Chair of the Safety & Quality Committee and member of the remuneration committee. She also supports the regional work of Women on Boards, training and sharing experiences with potential new board non executive directors.
Ali cared for her late mum who had vascular dementia and for her uncle had Alzheimer's disease and continues to be moved each day by people she meets who are affected by dementia both in her personal and professional life.  She hopes that her passion, experience and commitment can be put to good effect as a volunteer and Trustee for the Society.
Duncan Jones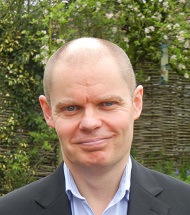 Appointed to the Board: March 2017
Duncan has been a volunteer with the Society since 2012, as a member of the Warwickshire Campaign Team, the West Midlands media team and as a Dementia Friends Champion.
He became involved with the Society when his mother was diagnosed with Alzheimer's Disease. Knowing little about dementia at the start, he found himself on a steep learning curve which has culminated with him joining the Board of the Society. Duncan has a passion for raising awareness about dementia and helping people whose lives are touched by the disease.
Duncan spent 26 years as a journalist with the BBC, working in several senior editorial roles, before launching a portfolio career in 2012. He continues to work for the corporation in a freelance capacity and is a senior lecturer in journalism at the University of Gloucestershire. He is also a media consultant and trainer and a coach and mentor.   
Andrew Lynch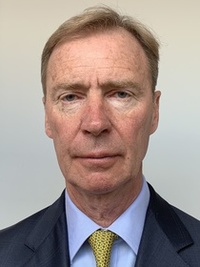 Appointed to the Board: March 2019
Andrew is currently Chairman of Nando's Group having previously been the Nando's Chief Executive from 2014 to 2019.  Prior to this Andrew was Group Chief Executive of SSP Plc from 2004 to 2013 and Chief Financial Officer of Compass Group Plc from 1997 to 2004. His early career included audit and corporate finance experience at KPMG and financial and strategic management positions at Prudential Corporation Plc.
Andrew gained non-executive experience whilst serving as the Senior Independent Director and Chairman of the Audit Committee of Dixons Plc. (now Dixons Carphone Plc) from 2003 to 2012.
Andrew is a Fellow of the Institute of Chartered Accountants in England and Wales. Andrew has direct experience of dementia with his late mother and mother in law having vascular dementia and with his late father in law who had Alzheimer's disease.
Professor Hugh McKenna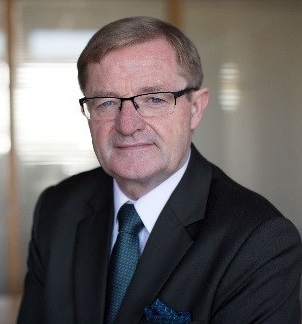 Appointed to the Board: September 2019
Professor Hugh McKenna is a general and psychiatric nurse by background and is currently Dean of Medical School Development at Ulster University. Prior to this he was PVC Research and Innovation at Ulster University. He has over 250 publications, including 16 books. He was awarded Commander of the British Empire (CBE) for his work on health and community and is a Fellow of four prestigious organisations.
In 2013, Hugh was presented with the Outstanding Achievement Award by the Royal College of Nursing and in 2014, he was presented with a lifetime achievement Award at the Institute of Psychiatry. In a 2018 Government report he was named as one of the 70 most influential nurses in the 70 year history of the NHS. 
Currently, Hugh is an Adjunct/Visiting Professor in universities in Slovenia and Australia. In 2014, he chaired the UK Research Excellence Framework panel for Pharmacy, Dentistry, Allied Health Professions, Biomedical Sciences, Nursing and Midwifery. He chairs the same panel for REF 2021. He has also chaired a clinical health research quality panel for the Swedish Research Council and panels for the Hong Kong Council for Accreditation.
Hugh is chair of Inspire Wellbeing, the largest mental health, learning disability and addiction charity on the island of Ireland. Recently he received an Honorary Doctorate from Edinburgh Napier University and the University of Maribor. 
In 2019, he was appointed to the Academia Europaea, founded as an initiative of The Royal Society to be the official scientific advisory body for the EU. He has worked, researched and published in the field of the care of older people and currently chairs the Study Steering Committee (SSC) for a National Institute of Health Research programme investigating the oral hygiene of older people in UK nursing homes.
Judi Rhys MBE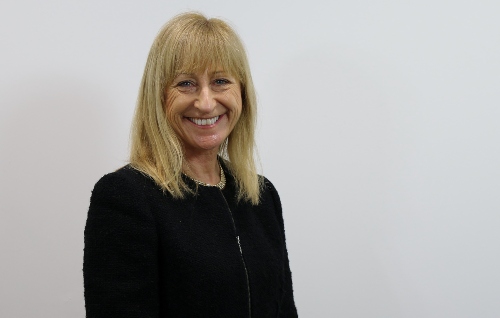 Appointed to the Board: March 2021
Judi has a background in health, education and social welfare and initially worked in the NHS as a Health Promotion Specialist in the south Wales Valleys. She was an academic staff manager at the Open University and at Cardiff University, before moving into the third sector.
Judi is currently Chief Executive of Tenovus Cancer Care and has held previous CEO roles at Arthritis Care and the British Liver Trust. Judi is a non-executive director of Public Health Wales where she is the champion for older people and equality, diversity and inclusion, a non-executive director of Sport Wales, and a Senior Independent Panel Member for Public Appointments in Wales.
She has recently stepped down from the board of Samaritans Cymru, where she served two terms. Judi was awarded MBE in the 2021 New Year Honours for her work in the voluntary sector. She was born, raised and lives in south Wales. Judi has a number of close relatives who are or were living with dementia and she hopes her experience can be employed effectively as a trustee of Alzheimer's Society.
Sarah Weir OBE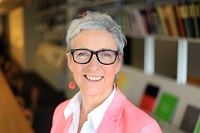 Appointed to the Board: September 2013
Sarah Weir, CEO Design Council
Sarah Weir was previously interim Executive Producer at the Roundhouse, having before that been Chief Executive of Waddesdon Manor in Buckinghamshire, home of the Rothschild collections, Chief Executive of The Legacy List, the Queen Elizabeth Olympic Park charity (set up to encourage creative connections between people and the park, with a focus on arts and culture, education and skills); Head of Arts and Cultural Strategy for Olympic Delivery Authority; Executive Director, Arts Council England; London and Executive Director of the Almeida Theatre.
Sarah started her career in the Lloyd's insurance market. She worked for Aldgate Group Brokers, where she rose from office junior to non-marine managing director during a 15 year career and was the first female Managing Director in Lloyd's. Following a move from business into the arts she then worked at Purdy Hicks Gallery, Arts & Business and the Royal Academy of Arts.
Sarah received an OBE in the 2011 New Years Honours for services to the arts, a CBI First Woman award for Public Service in 2013 and was made a Fellow of Birkbeck College in the same year.