Clare is no stranger to a challenge. She completed a trek in Snowdonia, summiting three peaks in as many days, and raising funds for Alzheimer's Society.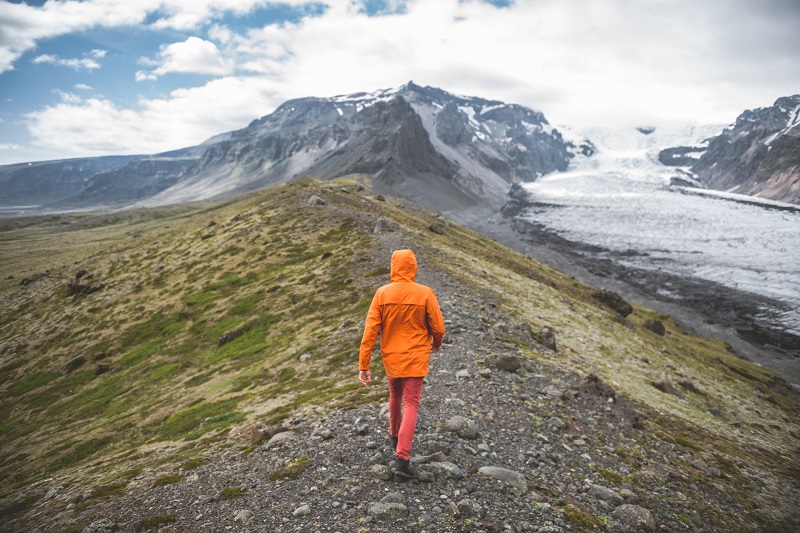 At the end of May, Clare completed a trek in Snowdonia, summiting three peaks in as many days, and raising funds for Alzheimer's Society. For anyone, this would be an outstanding achievement, but for Clare it was especially so, given that a car accident had left her with a broken back 11 months prior.
Clare first got involved with Alzheimer's Society two years ago, after her father was diagnosed with dementia at the age of 61. Clare says: 'I started discussing it with a colleague of mine, Chris Wallace. He was starting to do something with Alzheimer's Society, and was trying to set up the Insurance United Against Dementia board. He asked me if I wanted to get involved.'
Both Clare and Chris sit on the board, which is uniting leading figureheads in the insurance industry to raise £10 million over the next five years for dementia research through individual donations, corporate partnerships, and events.
In 2016 Clare took on the Atlas Mountains in Morocco, raising £2,440 for Alzheimer's Society. She took on Toubkal, the highest peak, but it was only a few weeks later when she was seriously injured in a car accident.
'You will trek again'

Clare Hatcher

After surgery in June, Clare was given an estimated recovery time of 18 months. A group of nurses, who Clare had become friends with through trekking, sent her a mug which said 'You will trek again'. They were right. By Christmas Clare had already booked her next challenge – Snowdon.
In comparison to previous treks, including Morocco and Iceland, Snowdon should have been the easiest yet, but given Clare's injuries, it was the toughest trek she's ever experienced. Despite booking the trek in December, it wasn't until February that she opened a Just Giving page, as she still wasn't sure she'd be able to do it, or if her back would hold out.
'You feel fine in day to day life,' Clare says, 'but you don't really test yourself. I needed to know I could do this again to prove to myself that I was better.'
This determination, combined with a great physiotherapist, resulted in success less than a year after her surgery. Clare scaled Snowdon on the first day of the three-day trek, and says she felt 'really good' after completing it. She explains that the hardest part was actually the journey home – after three days trekking, sitting on a train to London was hard on Clare's back. 'If you keep moving, it's fine,' she says. 'But if you stop…'
Through sponsorship, Clare raised a whopping £3,060 for Alzheimer's Society. Her employers, QBE, have promised to match the funds from both her Morocco and Snowdon treks, bringing the grand total to an astonishing £11,000.
Supporting Alzheimer's Society dementia research projects
Clare's work with Insurance United Against Dementia led to a recent visit to a dementia research lab at King's College London, which blew her away. 'I was surrounded by all these people with amazing minds,' she says. She met Yau Lim, who is in the final year of his PhD and has been funded by Alzheimer's Society for the past four years. Clare said she was taken aback by the number of cells which make up the different types of dementia. 'He spent four years just looking at one specific cell. It really brings you down to the detail to see how much is involved in the research.'
Clare was also enthusiastic about the Society's investment in researchers at the beginning of their careers. 'It's good to know that they're not just looking at research, they're thinking about the future as well.' The visit was particularly motivating for Clare – before Alzheimer's Society, she has never had a fundraising experience where she could see exactly where her money was going. 'Alzheimer's Society makes it very clear. They tell you, this machine does this, and this person has spent four years looking at that. Alzheimer's Society could tell me straight away what they're spending the money on.'
After a successful time in Snowdonia, Clare is planning her next steps, and looking a little further afield. The Great Wall of China is a possibility for next year, and she's also eyeing up a 10-day trek of the Inca Trail to Machu Picchu in 2019.
Take part in a trekking adventure