Caring for a dad with dementia, as told by Anna Murtough, daughter and carer to Jim Quinlan, who has Alzheimer's disease.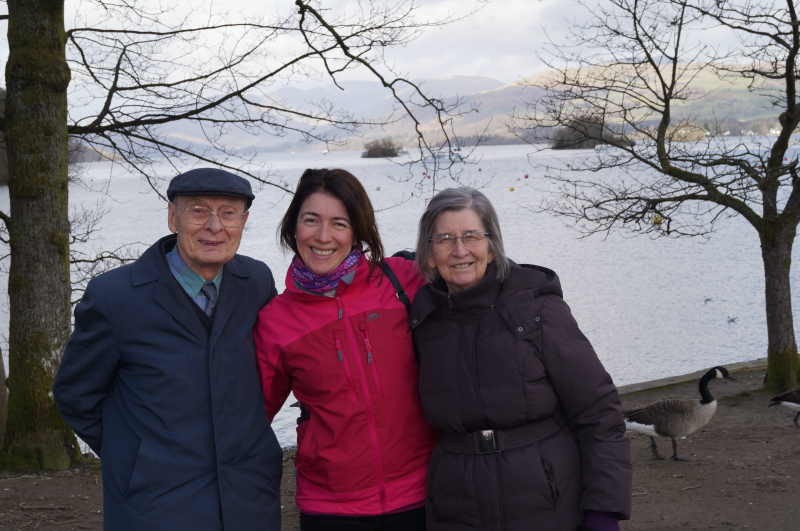 ​
Receiving the diagnosis
My 84-year-old dad was diagnosed with Alzheimer's disease in February 2012 and it's had such a huge impact on my mother and me. Dementia doesn't just affect the person living with the condition – it affects every person close to them. Gradually, my life has changed completely.
For five years I helped my mother care for my dad, and for the last 2-3 years of those the role was a full time one - I gave up my career. My mum has heart failure and so tires very quickly and needed my support. Dad had always cared for Mum during 52 years marriage - now it was our turn to care for him.
In August 2016 dad was rushed to hospital after contracting sepsis and pneumonia. He survived the serious illness but, after many weeks in hospital, was frail, weak and more confused. I had to make the heart-breaking decision that it was time to place dad in a care home, given the fact that he needed 24 hour care, became doubly incontinent, all as my mother's health was deteriorating.
Dad now lives in a dementia unit of a good care home. His place there is completely funded out of his own pocket and I was lucky to be able to choose the best one for him – the one where his dear elder sister also lives. If he couldn't be with his wife, at least have a companion in his sister.
Caring for my dad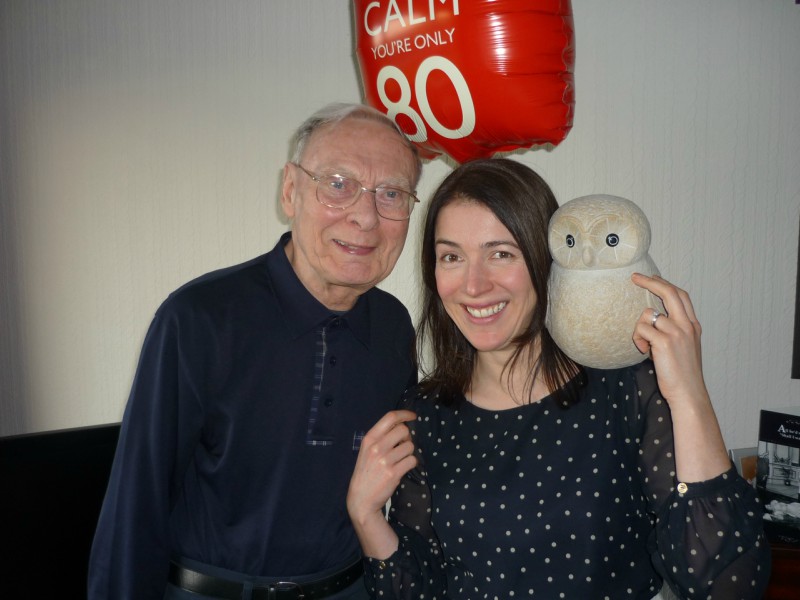 ​
Unless you have been personally impacted by it, I find people don't fully understand what it's like to love and care for someone living with dementia.
Despite having a lovely husband and good friends, I mostly feel very alone in this journey as I carry the constant worries, heartache, the sense that he is gone even though he is still here. Watching my dad's Alzheimer's progress is devastating. It is like bereaving for someone who is still alive. These feelings often make me feel quite isolated and alone.
Something that I have gained a lot of strength from is hearing about others who are in a similar situation, through private social media groups where other carers like me can vent their thoughts, share their stories, seek advice and pass encouragement. It is a huge source of comfort for me to know there are other people around the UK experiencing all the feelings and challenges that I do daily. Also websites like Alzheimer's Society has been a great place for research or to seek advice.
I now gain comfort from my near daily visits to my Dad. I offer him plenty of love, support, hugs and reassurance; I hold his hand and let him know he is not alone and certainly has not been abandoned.
Just because someone's brain is dying slowly, does not mean they do not have feelings, emotions. They need our love and attention now more than ever, just as a young child does. Life goes full circle.
I wish more people in society would recognise that our elders need as much care and love as do our youngsters; especially when they are blighted with the devastating brain disease that is dementia.
Unite against dementia
There are almost 700,000 unpaid carers for people with dementia, who are shouldering two-thirds of the cost of dementia themselves at a shocking £17.3 billion. This needs to end.
We're urging everyone to come together and unite against dementia. Help us fix dementia care.
If you need support and advice as someone caring for a person with dementia, you can call our National Dementia Helpline on 0300 222 11 22.