'Mixed dementia' is a condition in which a person has more than one type of dementia. Alzheimer's disease and vascular dementia is the most common type.
Other combinations of dementias are also possible – particularly Alzheimer's disease and dementia with Lewy bodies.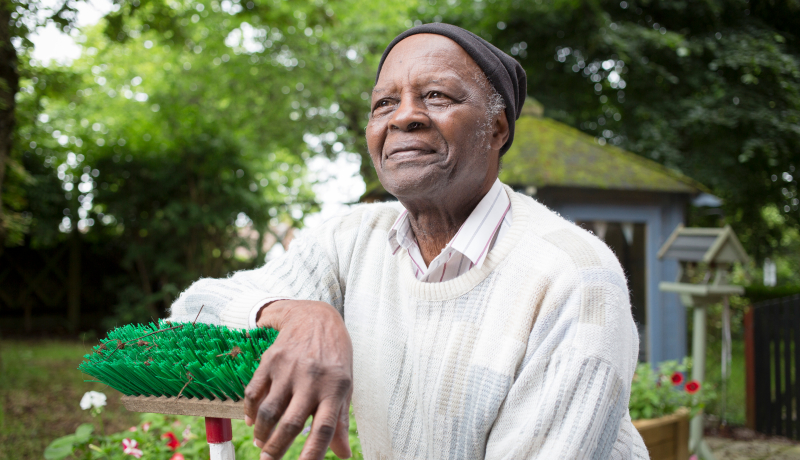 A mixed dementia diagnosis
Understanding vascular dementia
At least one in every ten people with dementia is diagnosed as having more than one type. Mixed dementia is much more common in older age groups, such as those over 75 years.
Despite many older people having both Alzheimer's disease and vascular problems, relatively few are diagnosed with 'mixed dementia'. Doctors tend to only use the term 'mixed dementia' when a person has clear clinical features of two types of disease that directly contribute to dementia symptoms.
What are the symptoms of mixed dementia?
Symptoms of mixed dementia vary depending on the types of dementia a person has. Often someone will have a greater amount of one type of dementia than another. In such cases, we talk about this type being 'predominant'.
Common types of mixed dementia
Occasionally, mixed dementia can be a combination of three types of dementia-causing disease. But most diagnoses tend to be a mixture of two types. Here, we look at two common types of mixed dementia – Alzheimer's disease and vascular dementia, and Alzheimer's disease and Lewy body disease.
Alzheimer's disease and vascular dementia
This is the most common type of mixed dementia. The person affected has two different diseases in their brain that contribute to their dementia symptoms.
Understanding Alzheimer's disease
Alzheimer's disease is caused by a build-up of faulty proteins in and around brain cells – particularly cells that help to form memories. Earlier stages of Alzheimer's disease are strongly associated with memory problems, language difficulties, and becoming confused more easily.
The 'vascular' part of mixed dementia is caused by problems with the supply of blood throughout the brain. Sometimes this can be caused by having a stroke or a series of mini-strokes. In other cases it can be due to a more gradual deterioration of small blood vessels over many years. Vascular disease prevents brain cells from getting enough oxygen and nutrients.
These are needed to function properly. The symptoms of vascular dementia depend on what part of the brain is affected. Generally, the condition tends to result in much slower processing of thoughts and information, difficulties with planning or problem-solving, and trouble concentrating for more than a short period.
Alzheimer's disease and Lewy body disease
Less often, dementia can be caused by a mixture of Alzheimer's disease and Lewy body disease.
Understanding Lewy body disease
Lewy bodies are the clumps of faulty proteins that build up in the brain cells of people who have Parkinson's disease or dementia with Lewy bodies. Lewy body disease has quite distinct features not seen in the other dementias.
It tends to affect different parts of the brain that control body movement and processing of sensory information. People with Lewy body disease often have very disturbed sleep and visual hallucinations. They may also experience rapid 'fluctuations' in their ability to function properly, feeling confused or disorientated quite suddenly. Memory tends to be less affected than in people with Alzheimer's disease.
What are the treatments for mixed dementia?
There is currently no cure for any type of dementia, including mixed dementia. Drugs and other treatments can help maintain a better level of cognitive function for longer. This does not stop the underlying damage happening in the brain.
Medication for mixed dementia
The most common kinds of medication used to treat mixed dementia are cholinesterase inhibitors. These boost levels of a chemical in the brain that helps cells communicate with each other. Unfortunately, there's currently no medication that can improve the symptoms of vascular dementia. However, someone with vascular disease may be able to prevent strokes or other 'events' by continuing to take their medication for high blood pressure or diabetes.
Therapies for mixed dementia
As well as drug treatments, there are other therapies that may help to improve function or quality of life. These include cognitive behavioural therapy, cognitive stimulation therapy, cognitive rehabilitation, and reminiscence therapy. Learn more about the different approaches for coping with memory loss. A person with mixed dementia involving Lewy body disease may be offered physiotherapy to help with movement problems.

More practical and emotional support near you