Would you like to share your experience of dementia?
By talking about what you've been going through, you can help us tell powerful stories that engage hearts and minds and ensure the condition remains a public and political health priority.
Whether you are living with dementia, caring for someone with dementia or volunteering, campaigning or fundraising because a loved one has been diagnosed, we'd love to hear from you.
By raising awareness of dementia, experiences like yours can change attitudes, challenge stigma and help as many people as possible by letting them know about the support we can offer – people with dementia, carers, families and communities. These personal stories can also inspire our supporters to unite against dementia and fundraise, volunteer and campaign for us.
How will your story be used?
From time to time we may contact you to ask if you'd be happy to talk about your experiences on our website or Facebook, in a newspaper or our magazine, in fundraising appeals or maybe helping out with a short radio or TV interview. We would never consider using any part of your story without asking you first.
People who've shared their story often find it a really positive experience and an opportunity to make a real difference for people with dementia.
How do you get involved?
All you need to do at this stage is click on the 'Share your story' button below and answer some questions, giving us as much information as you can and feel comfortable with. If we need more details, a member of the Stories team will get in touch to have a chat.
Peter's story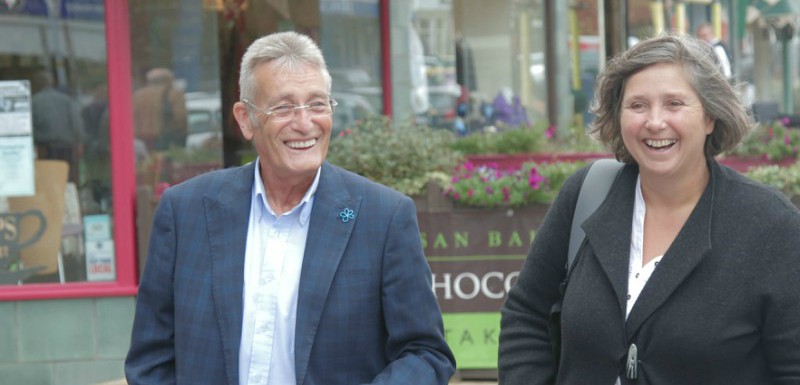 ​
Peter was diagnosed with vascular dementia in March 2015. He shared his emotional story on our website and on social media to help promote World Alzheimer's Day. He also took part in a radio fundraising appeal and gave an interview to a national newspaper.
He says:
'Dementia is the hardest thing I've ever had to deal with. When I thought about how many others were going through exactly what I was going through, it made me want to do something and that's why I wanted to share my story. To change things, to help people.

'I've really enjoyed all the opportunities that have come my way and I want to help make the world better for people with dementia while I still can.'
Like Peter, you can share your story and help raise awareness about dementia.
Get in touch