Tuesday 26 September 2017
Actor and campaigner, Tony Booth, has died aged 85, over a decade since his Alzheimer's Disease diagnosis.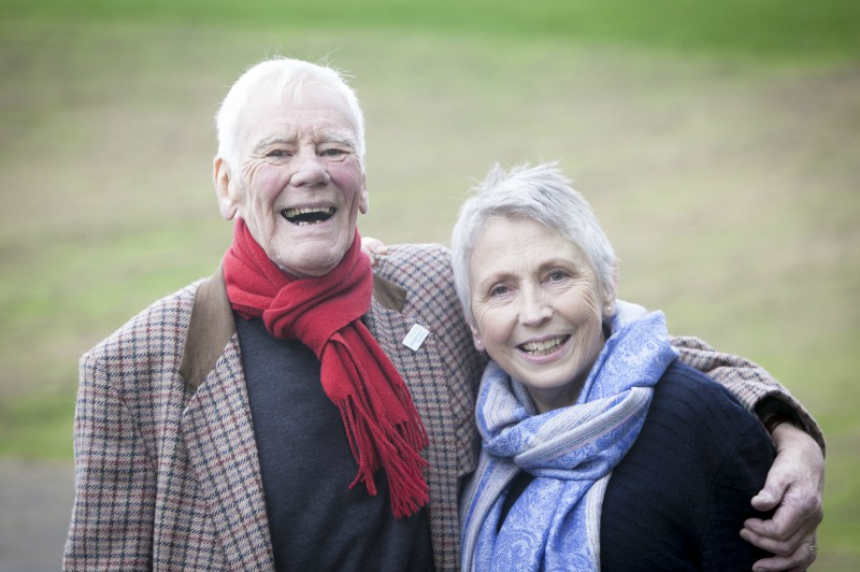 Jeremy Hughes, Chief Executive of Alzheimer's Society, said:
'We are deeply saddened to hear of the death of Tony Booth. Our thoughts are with Tony's wife, Steph, all his children and family during this sad time.
'Tony, always staunchly supported by Steph, was a charming and charismatic man, who since his diagnosis was determined to continue to live life to the full. As activists and campaigners in the dementia movement for the rights of people affected, both Steph and Tony were a force to be reckoned with.
'From speaking out at conferences on the realities of caring for someone with dementia, to Steph's personal insights shared through the media, taking part in Memory Walks and signing up to Alzheimer's Society's Dementia Friends initiative, Tony and Steph were a truly united team in the fight against dementia.
'With dementia set to be the 21st century's biggest killer, the need for support has never been greater. As the only leading cause of death that we can't cure, prevent or slow down, it is imperative that we all unite against dementia to help provide information and support to anyone affected.'