Emily and Jim were married for nearly 50 years. Jim had been diagnosed with Lewy Bodies dementia, and recently passed away. Emily shares the importance of making and treasuring memories, and how the first Valentine's Day without your spouse feels.
Jim Wilson wasn't a romantic man. He wasn't one for public displays of affection and didn't think much of Valentine's Day. Jim bought his wife, Emily, flowers four times in their 46 years of marriage. But to Emily, he was the 'personification of love.'
The first Valentine's Day after the death of a spouse
14 February 2021 is the first Valentine's Day that Emily is without Jim, who passed away with dementia with Lewy bodies (DLB) just before the first coronavirus lockdown began in March 2020.
Last year, when Jim was in palliative care, Emily took him a Valentine's Day card, even though his dementia was too advanced to understand. The year before, when he was in a care home, they opened her card together, celebrating a day that had never meant much to them before.
This year, Emily is alone, grieving her loss while around her she is surrounded by advertising, cards and social media. She tells us what it is like to be without Jim for the first time in nearly 50 years when the whole world is celebrating love.
Emily's dementia story
It's really, really hard. Even though we weren't Valentine's people, it's hard because you see all the couples.
But it's also a day of remembrance, remembering the daft things we've done, all the stupid things like when we were playing football with the girls and Jimmy slipped and landed in a patch of mud.
Or the day we were out for a walk and I said 'Look at that swan,' and I turned to him, but he'd run away and locked himself in the car out of fright, and the bird came up and tapped its beak on the window. Those times that we laughed and laughed.
When someone with dementia dies, people say you have done your grieving, that you lost them a long time ago, but I don't think anything prepared me. The finality - the person is gone. It hurts.
I would love to have my Jimmy back. Not sick Jimmy, but Jimmy as he was.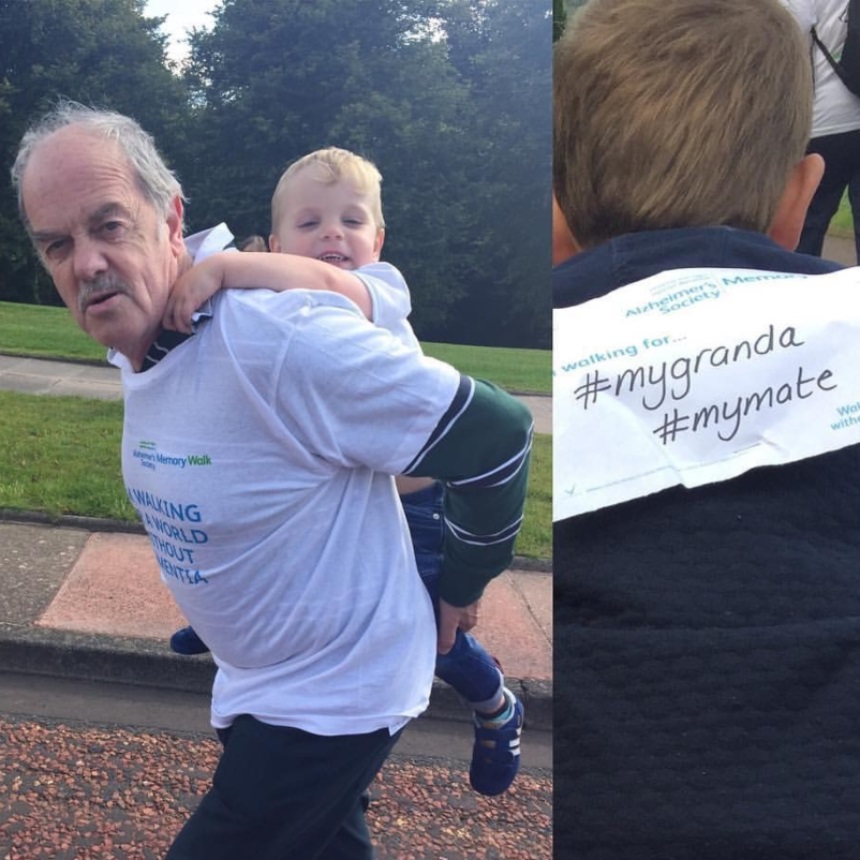 In some ways dementia was a gift. It stopped me in my tracks and made me realise how good a husband I had. He may not have been the flowers and roses and chocolates man, but he was loving, he was kind, he was loyal, he was dedicated. Who needs flowers when you've got that?
Remembering when Emily met Jim
We met at work in 1972 when I was 16. I was a very awkward 16-year-old, very unworldly, really I hadn't a clue what life was. I'm not sure how it got started that we became friends at first.
Jim lived with his aunt and she would make his lunch. Every day she put in a chocolate biscuit, and every day he gave it to me. I wasn't keen on chocolate biscuits, but I didn't want to say no, so every day I quietly stashed them in my bottom drawer. 
Jim worked in the motor trade all his life. He was a vehicle parts man. He couldn't have repaired a car for life or money, but he could always get you the right parts. He always said he'd drive me home from work, but I didn't like his car – he had an Austin A40 that leaked and I'd have got soaked, so I always said no. Then he bought a Hillman Imp.
The firm (of car mechanics and parts men) had a dinner dance, which was something they did in those days. At the end of the night, Jim asked if he could leave me home and also see me the following night. It was really funny to see all the boys with their faces washed.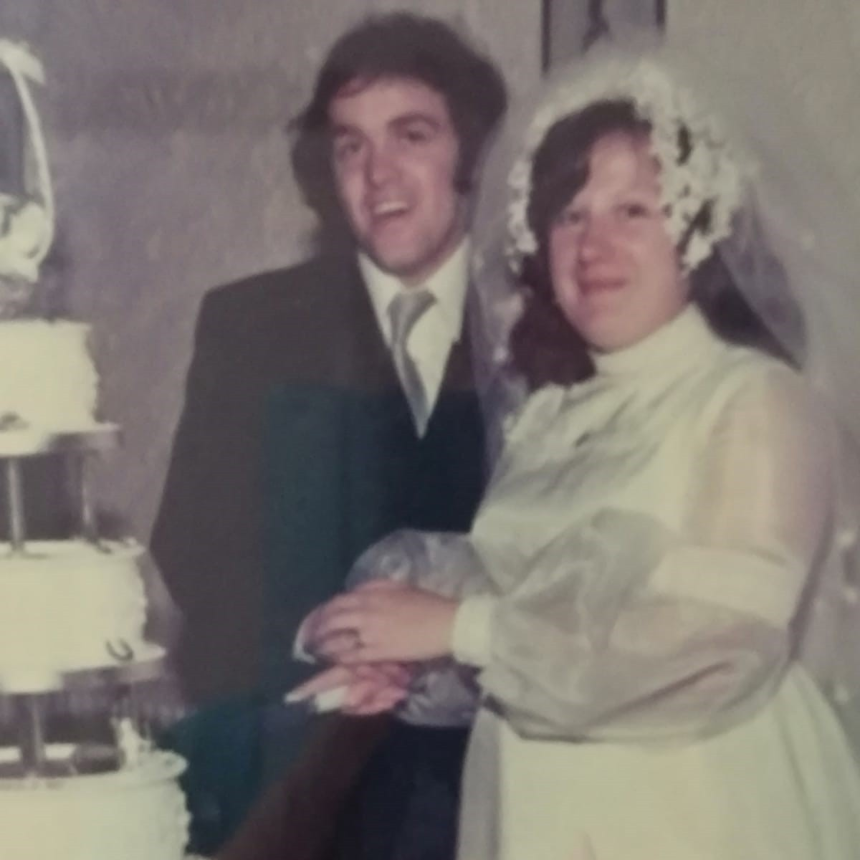 ​
Young love
21 September 1972 was our first date. We went to talk, and I had pure orange and Jim had a couple of shandies, and that was how it started. He bought me a watch for my 18th birthday, and then in February 1973 we were engaged, and married in June.
After the first six weeks of going out, all we did was fight. We were having an argument when he proposed. The day we went to go and get the engagement ring we had, shall we say, a frank discussion in the jewellers. The ring I wanted was cheaper and the one he wanted was twice the price. And then we fell out on our first wedding anniversary.
But there were good times. Really good times. And we always ended up laughing about the arguments in the end.
We celebrated our 45th wedding anniversary in 2019.
Every now and then he would shock me. One Valentine's day I badgered him so much that he bought me roses. But he showed his love in different ways, all year round. When we were out and I really admired something he'd say 'do you want that?' and he'd buy it for me. 
Jim's dementia diagnosis
Jim was diagnosed with dementia in 2014 when he was 66, but now we can see he had been showing signs for about 11 years before that, from when he was in his early 50s.
GPs didn't understand young onset dementia and as it displayed as anxiety and depression, that's what he was diagnosed with. But when I look back at my journal I see myself asking questions: Why is Jim acting like this? Why is he forgetting things?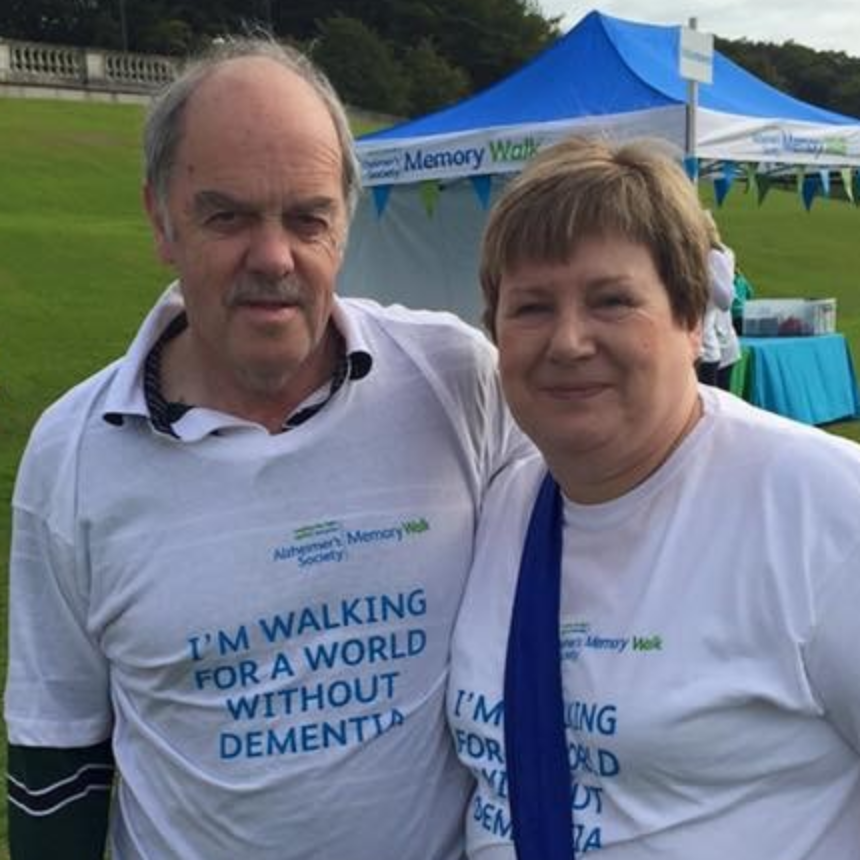 ​
As soon as he was diagnosed we started doing the Memory Walk and making memories.
One year we went to Australia so we took our T-shirts with us and we walked along the Gold Coast. We made so many memories, like the koalas along the coast. It bucketed in Belfast that day and we had sunshine. It didn't matter how far we walked, we just walked. That was the last walk Jim did. 
The very last year, when he was in a nursing home, the whole family did it together. Team Jimmy. That year I cut the ribbon to open the Belfast Memory Walk and it was such an honour.  
Memory Walk means so, so much to us.
When Jimmy was diagnosed, Alzheimer's Society provided support, coming out to see us and explaining everything.
I got involved in fundraising and volunteering as a Dementia Friends Champion, running workshops with everyone from Scouts to businesses. I helped to set up Dementia Friendly North Belfast and got involved with raising awareness and with research. 
When I wasn't able to keep Jimmy safe at home, I had to move him into care. The guilt you feel with someone you love going into a nursing home is huge, but I had to keep him safe, even though I wanted to care for him.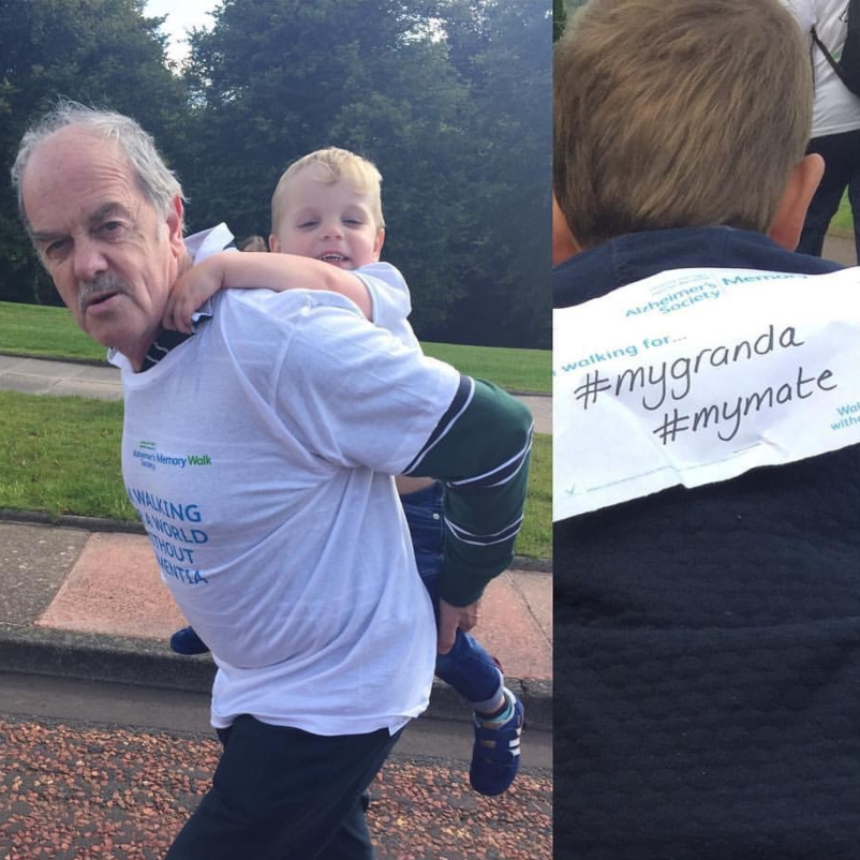 ​
Losing Jim to dementia
Jim died on Thursday 12 March 2020. The timing was right. His funeral was on 16 March, just before the first coronavirus lockdown began.
We were able to see him right until the end, and we were able to say goodbye.
Belfast Castle literally locked the doors behind us after the funeral tea, so in some ways, we were lucky to have that time. It would have killed me not to have been able to see him if lockdown had begun earlier. We would have brought him home because I couldn't have left him there without seeing him.
Since Jim died I've been studying at Ulster University, doing academic research on early-onset dementia and support services for the family. We need to understand more about dementia and the impact it has on everyone, and to make the community and the medical profession more understanding.
I miss Jimmy terribly all the time, but Valentine's Day is especially hard. He was the personification of love, and he would have told you too. Even when he couldn't speak, he was still able to demonstrate love through his eyes. And right up until the end he was told how much he was loved.
Remember your loved ones at Memory Walk
Sign up to a Memory Walk near you, and put your best foot forward to walk for a world without dementia.
Find a walk near you