The loss of a much-loved family member can be a very emotional experience. In his latest piece 'Storms', 14-year-old A'yaan shares the story of his grandma's death, who had Alzheimer's disease.
STORMS
By A'yaan Abdul-Mughis, aged fourteen
I had promised my grandma that I would hold her hand a little tighter the next time I saw her after lockdown restrictions eased.
And here I was holding her hand – fragile and cold. It was the middle of the night and she was asleep. Her breathing was becoming more erratic and we had gathered around her bed. Then, without a fuss, she took her last breath and simply slipped away. It was all over.
That's when it really began to get messy.
You see, you spend years in the eye of the Alzheimer's storm. Reading up on the latest research, googling the different stages of dementia, searching for tiny signs of improvement, glimmers of the person you used to know.
You've cycled through years of hating it, wanting to scream out at the unfairness of it, guiltily wishing for some respite from it, helplessly watching your loved one lose pieces of themselves.
You think you've cried your tears so that when the time comes, it won't be so bad. You think when it's all over, the storm will pass.
But no one tells you about the storm that will follow. Storm Grief.   
Showing no mercy, it bruises and batters you in ways you didn't think possible. It penetrates your every thought and action and weighs you down until you fall to your knees. And you thought you were strong. You thought your loved one's Alzheimer's journey had toughened you.
You thought you were mentally prepared to face the death of your loved one. 
So the ferocity with which grief hit took me by surprise. The intense waves of memories and sadness and anger and physical pain kept encroaching for weeks with no particular pattern.
And just when you think you might have regained your balance, it knocks you down again. And again. And again.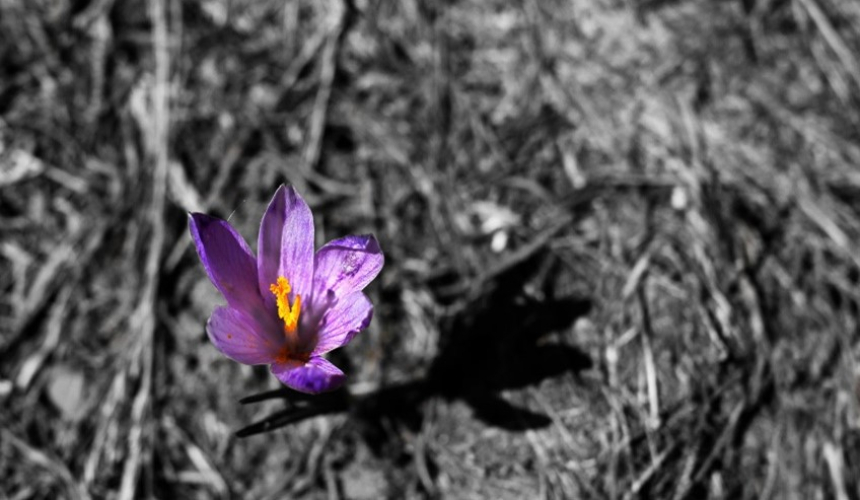 ​
When there is a lull in the storm – and there always is, however brief – you are faced with an echoing emptiness.
Then, miraculously, just as a flower blossoms in the rubble, so those empty spaces start to fill up with beautiful and positive memories of the vibrant souls that our loved ones were.
That all-encompassing Alzheimer's cloak that once threatened to define grandma is put in its place – as just one motif in the rich tapestry that was her life; a life that we now, six months after her death, can begin to celebrate and draw inspiration from in a way we weren't able to when she was alive.
4
Discussions about Grief and Loss in our online community, Talking Point...
Discussions about Grief and Loss...
And then one day you get up and stay up a bit longer after you are knocked down. You feel a bit steadier within.
Because gratitude and love are no match for whatever grief has in its arsenal (most of the time, anyway).
It's not easy but with time and patience, you realise that you never really lose a soulful connection even through the challenges of dementia and death. You just learn to water it in different ways and it can be as strong as you choose it to be.
In hindsight, I am enormously grateful for all of it. For seeing what dementia can do to a person and to their family. But also for seeing what it can't do, despite its best efforts, in the face of human resilience.
For the wonderful stories of the amazing people I read about here - those who suffer personally with great dignity; those who care with a super human level of sacrifice and compassion; and all those who work to making the world more informed, better supported and ultimately free of this devastating disease.
Feelings after a person has died
When a person with dementia dies, this may feel like the final loss of many. Read more about grief, loss and bereavement on our website, or download the full factsheet as a PDF.
Read more online
Download the factsheet