A woman with dementia provides a valuable perspective by sharing her experiences
From the August/September 2016 issue of our magazine, our book group reads What the hell happened to my brain? by Kate Swaffer.
Readers comment on a strident book by a woman with frontotemporal dementia, and we invite you to read Elizabeth is missing for next issue.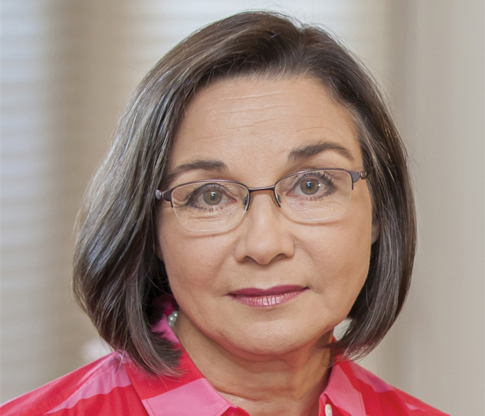 Kate Swaffer is an increasingly well-known voice in her native Australia and beyond. Diagnosed with frontotemporal dementia in 2008 at the age of 49, she published her first book about dementia this year, called What the hell happened to my brain?

Janet Baylis, Manager of our Dementia Knowledge Centre, says,
'There are few books written by people with dementia. This is one that I would strongly recommend to anyone with a recent diagnosis who is searching for answers about living well with their condition.'
Keith Oliver, a Society ambassador who has Alzheimer's, says the book covers areas that he hasn't seen written about in such personal and emotive ways elsewhere.
He adds,
'The structure of short, crisp chapters works extremely well and gives the author the opportunity to structure her thinking and experience in a clear way.'
LoisJean, a Talking Point member in Michigan who has dementia, relates to Kate's 'slips of the tongue or mind' and her struggles to find the right word.
She says,
'I find many parallels as she speaks of herself and some of her symptoms.'
Beyond dementia
Janet says,
'Kate is a feisty woman with strong opinions on most things, including the challenges of living with dementia.
'She vents her understandable anger and frustration about specific experiences in a way that could be relentless if you were to read the book cover to cover.'
Keith emphasises the positivity of the book's subtitle – Living beyond dementia.
'Living with dementia, arguably especially at such a young age, is immensely challenging.
'Kate describes at length these challenges and how important her family and friends are to her, and in turn how the dementia has affected them, which of course it does.'
Michael Smith, a reader in Derby, says the book is positive overall, but does not shy away from feelings of loss and even despair.
'Making the point that a dementia diagnosis is a severe loss, particularly of autonomy, the author strongly advocates the provision of bereavement counselling for those diagnosed.'
'Coming out'
Michael says that Kate raises a number of often neglected but vital points.
'She stresses the importance of "coming out" to family and friends, even if, sadly, you lose some along the way, either because of the stigma attached to dementia by many or simply through embarrassment at not knowing how to relate anymore.'
For Elsie Shiel in Bolton, the fact that Kate's dementia isn't always apparent in person resonated with her own experiences of meeting some younger people with the condition, as did the loss of friends after a diagnosis.
Elsie says,
'As soon as my husband was diagnosed, a person who I thought was my best friend – and whose husband had had Alzheimer's and died – I thought she would help, but she blanked us completely.'
Denise Morris, in Canterbury, adds,
'Kate mentions how family and friends remove themselves from the person's life, and how people sometimes assume they cannot communicate with you.
'From experience – we have a relative in a care home who has been diagnosed with dementia – visiting and interacting with the person benefits them greatly.'
Exciting stuff
Laura Venables, who works on the Society's Engagement and Participation programme, was fascinated by Kate's account of 'prescribed disengagement'. This is how Kate describes the advice she says she was given – but ignored – to withdraw from her life and work after she was diagnosed.
Laura says,
'Kate challenges the assumptions that are continuously brought out to define living with dementia.
'She openly illustrates her experiences of striving to continue life as she lived it the day before she was diagnosed and of all the opportunities that she has become involved with since diagnosis – it's exciting stuff!'
Janet adds,
'It is no surprise that Kate is a leading international advocate calling for change to improve the quality of life for people with dementia.
'She certainly doesn't hold back in questioning how society and care professionals perpetuate myths, and emphasises the importance of involving people with dementia in decision-making at each stage of their journey.'
What the hell happened to my brain? by Kate Swaffer (Jessica Kingsley, 2016), 392 pages, £13.99, ISBN: 9781849056083.