Discover what Alzheimer's Society has achieved through our successful campaigns across the UK.
Fix Dementia Care
Thanks to your support for the Fix Dementia Care campaign, here is what we have achieved since the launch of the campaign.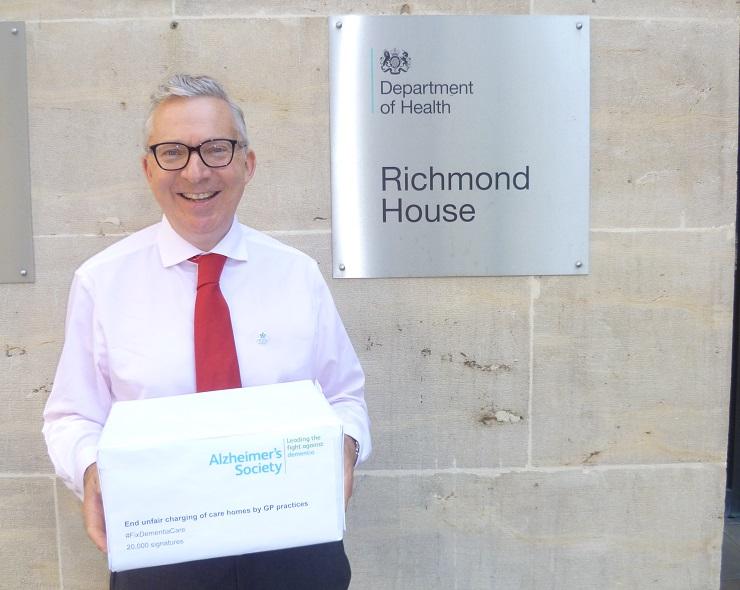 We are closer than ever to putting an end to unfair charging of care homes
20,000 people have signed our petition to Jeremy Hunt calling on him to end unfair charging of care homes. We delivered our petition and met with David Mowat MP, Parliamentary Under Secretary for Community Health & Social Care to discuss our recommendations.
Since then, we've spoken to NHS England and the British Medical Association to resolve the issue once and for all. By working with the government, NHS England and the BMA we're sure that those charges will be a thing of the past really soon.
A cross-party parliamentary committee backed our recommendations to end unsafe discharge from hospitals
Our Hospitals report, launched earlier this year, highlighted how thousands of people with dementia are being discharged from hospitals between the hours of 11pm and 6am each year.
A committee made up of parliamentarians from Labour, Conservative and Scottish National Party discussed our recommendations in September and concluded that night discharges between 11pm and 6am are "potentially dangerous" for patients and called on the Health Secretary, Jeremy Hunt, to take action.
We are leading the development of a hospital annual dementia statement
10,000 people emailed Simon Stevens, the CEO of NHS England, calling on him to make sure all hospitals publish an annual dementia statement.
Thanks to overwhelming support for the campaign, Simon Stevens replied to us:
'NHS England will be encouraging trusts to publish an annual dementia statement, to set out the quality of the care they provide. Additionally, we are exploring, with the Department of Health, ways in which we could require hospitals to publish an annual dementia statement.'
Read the letter Simon Stevens sent to us
Alzheimer's Society is now working with NHS England and other stakeholders to develop a statement.
Right to Know
The Right to Know campaign called on the Government to guarantee that everyone with dementia has their right to know about their condition respected.
Thanks to our supporters help and our advocacy work, the Government improved diagnosis rates to 66.9%, an increase of over 15%! We will keep working to get a diagnosis for everyone who is affected by dementia.
45,000 reasons campaign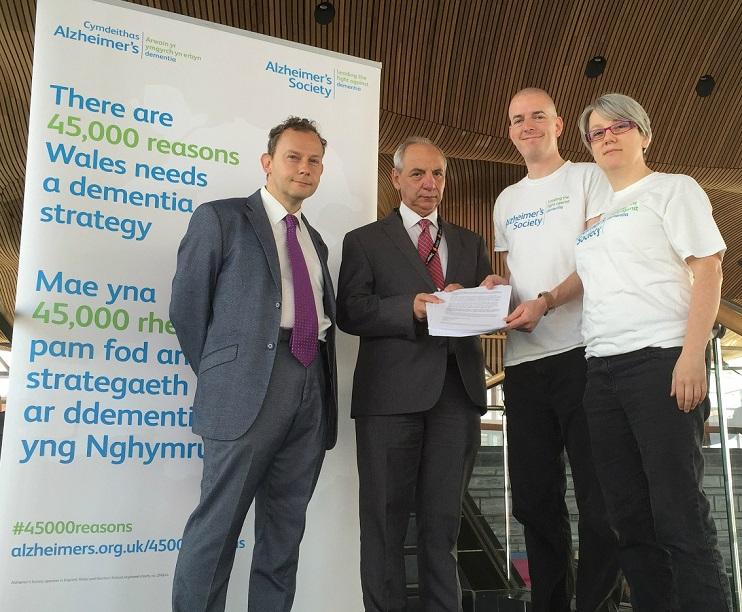 As a result of the huge support for the 45,000 reasons campaign, the Welsh Government is now committed to a new dementia strategy!
6,000 supporters signed the petition, calling for a national dementia strategy for Wales. Now we will work with the new Government to develop a dementia strategy that will radically improve the lives of people in Wales affected by dementia.
20,000 reasons campaign

The public support for our 20,000 reasons campaign in Northern Ireland opened the door for conversations with the Government to put dementia in the new Programme for Government.
This is thanks to the nearly 1,500 supporters who signed our open letter to the Minister!
After a year of campaigning the Minister for Health (now leader of Sinn Fein), Michelle O'Neill, received our letter.