We meet a man with dementia who is having his say and influencing the world around him.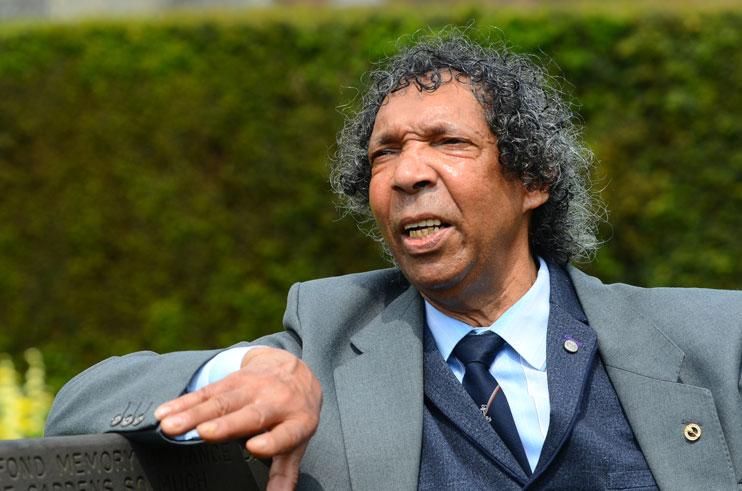 A laughing Arthur Mars recalls his father's advice when their family first moved to England in the early 1950s. 
'I remember being told, "We have to acclimatise – think British!"' he says.
It's fitting that we have arranged to meet at the classically British stately home and gardens of Hall Place, on the banks of the River Cray in Bexley, south-east London.
Arthur, 67, confirmed he had Alzheimer's three years ago, but only after he and his wife took a stand with their GP over his right to a diagnosis. We take up his story many decades earlier, however, over 4,500 miles away.
Early ambition
In 1951, a three-year old Arthur and his family moved to England from Guyana, at that time British Guiana, on the Caribbean coast of South America.
Arthur's mother worked at the British Council and had been offered a position in London. His father, in the army, was also able to transfer.
The family, including Arthur's three sisters, initially lived in Windsor, Berkshire. When Arthur's father died in 1966, his mother couldn't afford for all four children to stay in school, so Arthur started working aged 14.
Arthur got a job working on the signals at a local railway station. 'I had to top up the paraffin lamps and trim the wicks, to make sure the signalman could give the red, orange or green signal,' he says.
After nine months, Arthur took on more responsibility as a shunter, preparing trains in the goods yard. This required some knowledge of mechanical engineering, and he completed O-levels and A-levels in his own time, eventually becoming a signalman.
Changing tracks
Having been made redundant after 18 years on the railways, Arthur got a job with Kent County Council in the late 1980s.
'They wanted someone with an engineering background to work on the highways, but I did all sorts as different departments amalgamated. They said, "You work on railways so you might as well do drainage too,"' he laughs.
'I would forget minor things on the checklist at work. We always worked in pairs and the person working with me would cover up for me,' says Arthur.
Arthur married his second wife, Sonia, in 2001. He had been married to his first wife for 18 years before her death.
'I knew Sonia's sister, who said, "I've got a nice girl I can introduce you to." But she didn't say it was her sister!' he says.
Arthur worked for the council for over 20 years. It was in 2011 that he first noticed the signs of his dementia.
'I was getting forgetful,' he says. 'I would forget minor things on the checklist at work. We always worked in pairs and the person working with me would cover up for me.'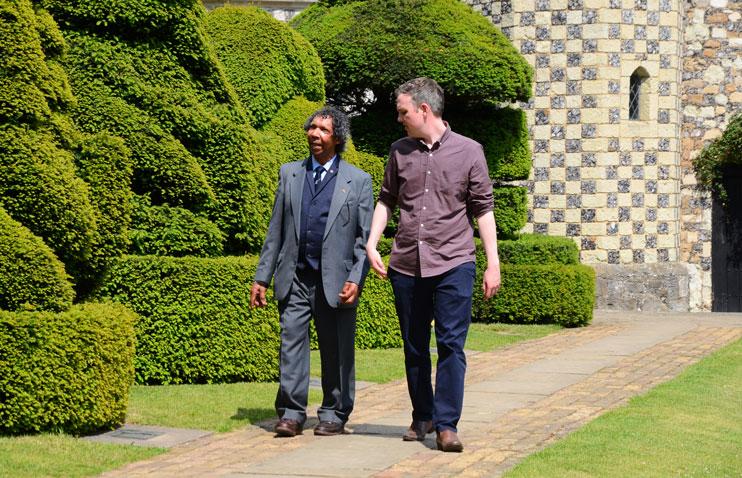 Taking a stand
Arthur took early retirement following medical advice from his employers, who were supportive. However, his GP was less understanding.
'The doctor said, "Do you realise what it costs to have a referral to a mental health clinic? That affects my budget,"' recalls Arthur.
Arthur and Sonia wrote a stern letter to the General Medical Council and the GP. They pointed out that, in putting budgetary concerns first, the doctor didn't have his patient's best interests at heart. Shortly afterwards they received the desired referral.
Over the following years, Arthur underwent numerous tests and an MRI brain scan. He describes it as a difficult time.
'It was all upside down,' he says.
'This can't be me'
In 2014, after seeing a psychiatrist at a memory clinic, Arthur was diagnosed with Alzheimer's disease.
'At first you're in denial,' he says. 'This can't be me – I remember most things. You can't believe these things are happening to you.'
Arthur says taking medication has helped 'even things out', though he still has problems with communication. 
He says, 'I start a sentence well and then there's a void – it won't come. There's a black space.' 
He acknowledges the valuable support of occupational therapists following his diagnosis. Through them, Arthur has accessed activities and exercises to help improve his memory and communication skills, in addition to support for Sonia.
'After we were set up with them, I did a cognitive stimulation therapy course and Sonia went on a carer's course,' he says. 'That was when we realised that things will never be the same and that we had to make adjustments.
'The occupational therapists said there are ways of keeping a quality of life. They told me, "We'll do our best to stimulate your brain. We'll get you involved in groups so you'll keep on a steady flow and learn to accept the situation."'
Through them, Arthur also joined a group for older people to share and discuss their experiences of dementia.
'We all have dementia or are a carer, and can talk to each other and not feel afraid to speak our minds,' he says.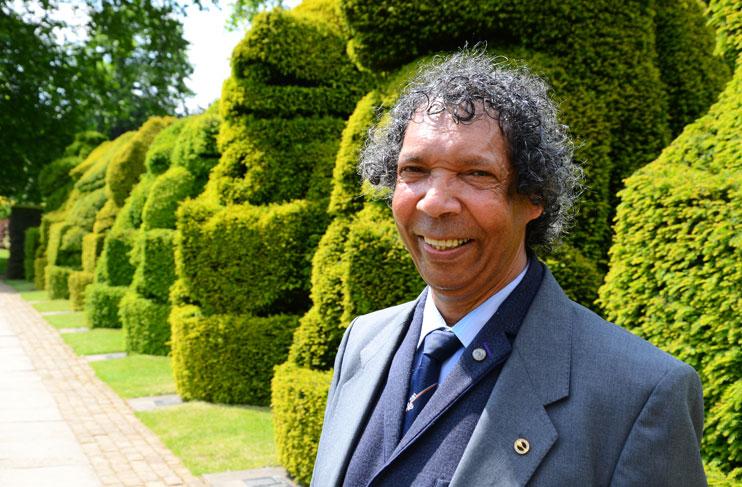 Feeling empowered
Since last year, Arthur and Sonia have also been attending an Alzheimer's Society service user review panel. These panels meet regularly so that people with dementia can help to shape different areas of national and local work (see p12).
At the first session that the couple attended, they gave feedback on design ideas for Living with dementia magazine.
'They came along to ask our opinion,' says Arthur. 'Is it the right colours and presentation? The right order? Could it be tweaked a bit?
'In another session we talked about an animation which helped youngsters understand and come to terms with a family member's dementia.
'It's nice to have someone ask your opinion. You feel listened to and empowered. It gives us a voice,' says Arthur.
'We've also talked about how to make supermarkets more friendly for people with dementia.'
Arthur welcomes the opportunity to have a say on these matters.
'It's nice to have someone ask your opinion,' he says. 'You feel listened to and empowered. It gives us a voice.
'Before, we felt decisions were being made and you were never consulted. No one ever said, "Where do you think we are going with this?" and took our views on board.
'Most of the time people ignore those with Alzheimer's, we're on the fringes.
'You walk into a bank – if you've got a question, there's no one to ask. You're faced with a row of machines. If you're not familiar with the sequence in which these things work, you can't make a transaction. A little more thought and a bit of basic humanity and we could actually make the system work.'
Need to talk
Arthur is keen to underline the importance of seeing the person rather than their dementia. He is conscious of ways to include people whose dementia is more progressed, keeping everyone involved in conversations.
'You see people at different stages at our sessions – one man thought he was in a doctor's surgery. That's fine with the rest of us, we're all in a doctor's surgery then. He was happy with that.'
Less positive for Arthur is the lack of diversity among those who attend the various sessions.
'We're in a cosmopolitan area but for every group or class we go to, we're the only black people there,' he says.
He puts this down to people in Caribbean communities finding it particularly difficult to accept that they have dementia. 'They're in denial. They refuse to face it.
'It's a cultural thing. Their elders have got this condition but rather than get treatment, people find every excuse to push it away into the cupboard.
'The information is there but they won't take advantage of services.'
Arthur certainly wants to accept any advice or support available in order to live well for as long as possible.
'The occupational therapist tells me to think positively and wash all negative thoughts to one side,' he says.
'She tells me there's no such thing as bad stimulation, so I'm staying involved.'
Dementia together magazine: Aug/Sept 17
Dementia together magazine is for everyone in the dementia movement and anyone affected by the condition.
Subscribe now
More from Dementia together magazine: Aug/Sept 17:
Dementia together magazine is for everyone in the dementia movement and anyone affected by the condition.
Subscribe now