Alzheimer's Society recently hosted our first event in Westminster since the General Election - a great opportunity to engage with the new parliament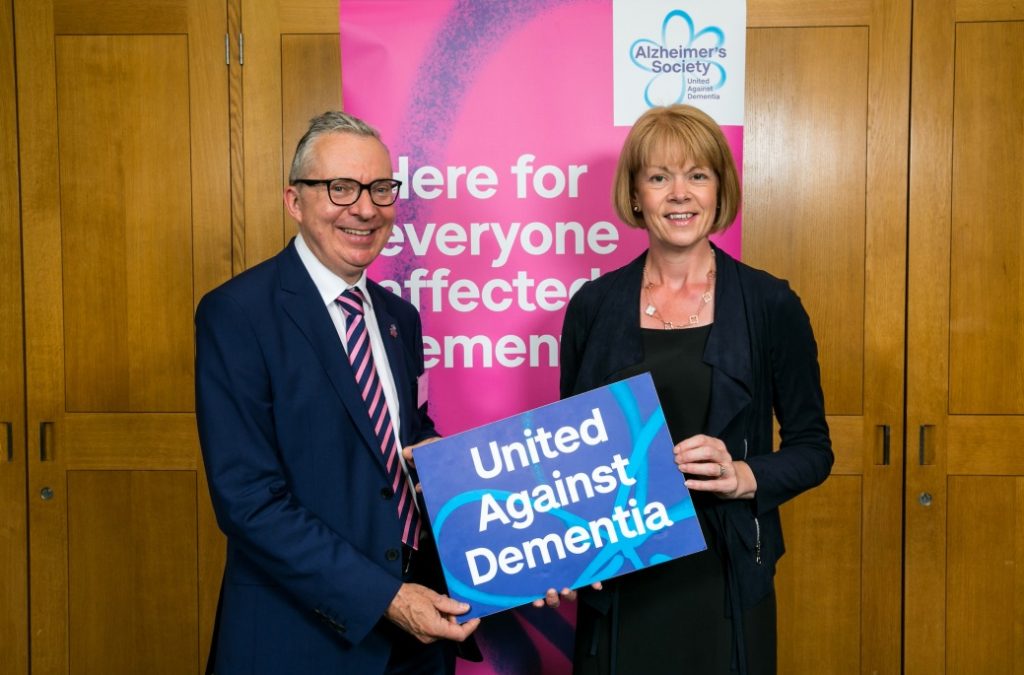 Earlier this month we hosted our first event in Westminster since the General Election. This was a great opportunity for us to engage with the new parliament and demonstrate to MPs from across England, Wales and Northern Ireland how Alzheimer's Society is supporting and championing people with dementia, both on a local and national level.
Ahead of the event, over 150 supporters got in touch with their MPs to ask them to attend and we were delighted to welcome 45 MPs on the day.
The aim was to give MPs a flavour for what Alzheimer's Society does, from our national campaigns and policy priorities, to our work in dementia research. We also gave MPs localised information on the services we provide in their constituency, and specific statistics on dementia for their area, giving them the tools to stand up for people with dementia in Parliament.
Dementia on the agenda
We also wanted to find out what MPs know – and don't know - about dementia care. During the General Election campaign, we saw dementia on the political agenda like never before. With a busy few months ahead on Brexit negotiations for Theresa May and her government, it is vital that we keep them talking about dementia and social care, and stick to their promise of a consultation on reform.
We know that people with dementia are large users of social care, occupying 70% of homecare places and 60% of care homes. That's why it is so important that any conversation around the future of social care involves people affected by dementia.
At the event we found that many MPs were clued in to the catastrophic costs of dementia care, and when asked, correctly estimated that the total dementia care bill over a lifetime would amount to as much as £100,000. MPs were particularly moved and outraged by our findings that it would take someone 125 years to save for their care if they saved at the same rate as their pension.
It is great that we were able to stimulate engaged discussions with MPs at the event, providing them with the tools to bring about change locally and information on how they can work with us to change the care system nationally for people with dementia.
End the dementia tax
Despite some level of understanding amongst MPs about dementia care, there is still work to be done to educate both decision-makers and the public on the real cost of dementia care, and why it is so important for the government to address the issue sooner rather than later.
That is why we have been asking our supporters to sign our petition to call on the government to end the dementia tax. We have now reached an amazing figure of over 68,000 signatures, but we still need more to prove to the government that this must be a priority for them.
Overall, 45 MPs attended the event, many of whom we have not engaged with before. MPs such as Marcus Jones, Vernon Coaker, Tom Tugendhat and Caroline Flint all gave a lot of time to talk to Alzheimer's Society staff from research, campaigns and services about specific areas they were interested in. It's thanks to our campaigners that so many MPs attended and that we continue to be leading the fight on this issue.
Our Fix Dementia Care: Funding campaign will continue to give MPs the information they need to influence government and put pressure on new policy that may affect people living with dementia. Together, we can unite against dementia and fix a broken system that is simply not working for people with dementia.