Q and A: Sophia Krywyszyn
From the February/March 2017 issue of our magazine, Sophia Krywyszyn in Bishop Auckland, County Durham, aged 61 with Alzheimer's disease and vascular dementia, answers our questions for Dementia together magazine.
Life after a diagnosis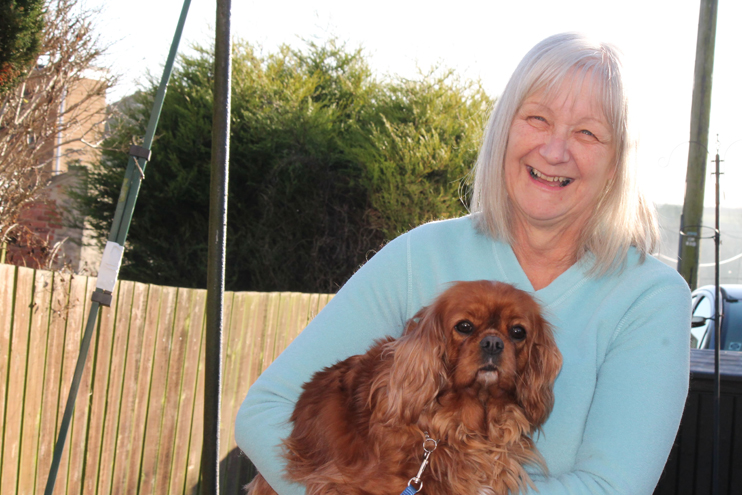 What song or tune sums up your life so far?
Land of hope and glory. It's such a rousing tune and I just identify with it, perhaps because of my military background – I was in the armed forces for 22 years.
What single thing would improve your quality of life?
To be more financially secure. I gave up my last job at a call centre in 2015 and only have a small army pension. Just to be able to treat myself once in a while without having to worry about the implications would be lovely.
If you could go back in time, where would you go?
The mid-70s, when I was an army driver in India. Before then I felt people looked down on me, perhaps because of my strange sounding name – my father was Ukrainian. As a driver I got respect for the first time.
How has Alzheimer's Society helped you?
I'm a lot calmer thanks to the support I've received. My dementia adviser, Nicky Tulloch, has been marvellous. She understands me and knows she call tell it to me like it is. Now when I feel myself getting frustrated or stressed, I just take my dogs out for a walk and come back feeling refreshed.
Next steps