The Conservative government has delivered its first Spring Statement. Read what this means for people living with dementia.
This week the Conservative government delivered its first Spring Statement, almost a year since the General Election and the impact of the Dementia Tax manifesto. Dom Carter, Senior Policy Officer at Alzheimer's Society, shares what this means for people living with dementia.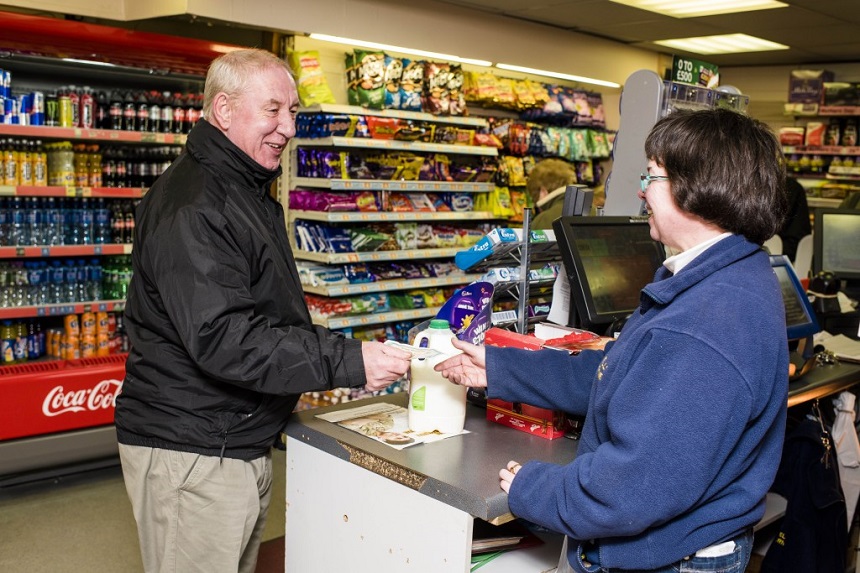 People affected by dementia are still paying catastrophic costs for care.
The Spring Statement arrives at an important time. It's only a few months until the anticipated publication of a Green Paper, which outlines how Government proposes to change the landscape of care and support for older people.
What do we hope to see?
We've been consistent and clear to Government on what is required, providing a detailed submission to the Treasury last year and follow up correspondence with the Chancellor to underline our asks. These include:
immediate funding to help reverse the damage from years of funding cuts,
vital cash required to provide statutory requirements laid out in the Care Act 2014,
and a commitment to long term finances that will enable any Green Paper proposals to become reality.
Our polling shows that 8 in 10 of the general public would be angry, worried or frightened if Government does not address the care crisis. It is increasingly evident that it's time to put pounds behind promises.
The current broken system
We have an ageing population, meaning many more thousands need care and support each year. Yet the councils given responsibility to provide care to some of our most vulnerable people will have the same core budget for social care in 2018 as in 2011.
More than half of councils in England believe that social care is the most pressing issue they face. So much so, the Local Government Association found that by 2020 sixty pence in every pound of council tax will be spent on social care. This means there is less to spend on fixing the roads and less on bin collections.
Since Phillip Hammond strode from Number 10 with his red budget briefcase in November, our National Dementia Helpline has been inundated with calls from people facing a crisis from a lack of or inadequate support. Our Press team are being asked daily to comment on dozens of horror stories. Our Campaigns team have members of the public keen to share their distressing experience. This is all whilst our Policy team are unearthing evidence of systemic failings that affect hundreds of thousands across the country.
This week's announcement
The budget in November failed to acknowledge the challenges that exist. This week's Spring Statement has proven to be another missed opportunity for the Government to show how serious they are to address the care crisis.
As predicted, the Spring Statement was simply a reforecast of the Government's Autumn Budget with no new money realised for health or social care. The pressure is now building for the impending Green Paper on care reform, due to be published this summer, and what money the Treasury will make available in the Autumn Budget 2018 to support this.
What can you do?
Sign up to our campaign and unite with us to call on the Government to Fix Dementia Care in 2018.