Dementia is difficult to deal with, whether you live with the condition or support someone who does. Here are 5 things that can help if you're feeling low.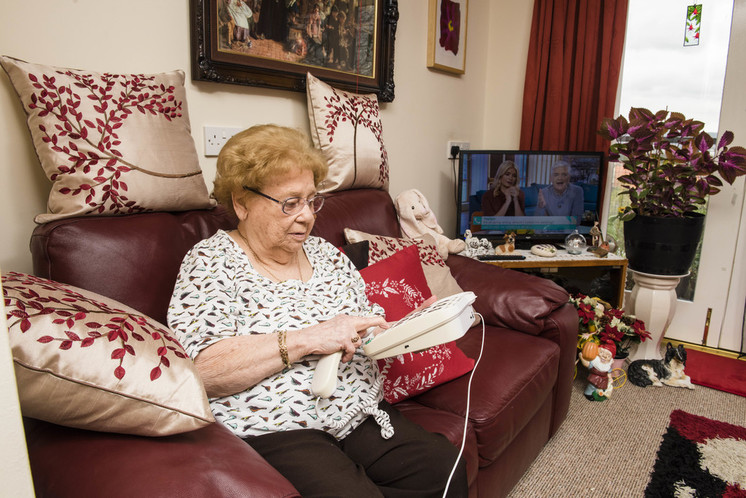 ​
You may find it difficult to cope, or find yourself feeling desperate or low. But you don't have to face this on your own.
Maybe you're somebody who likes to make plans or take action. Perhaps you like to think things through, or talk to somebody and explore your feelings. Or maybe you prefer to take your mind off your worries. There's no right or wrong way to react – your feelings are valid.
Remember that we are here to help and will support you when you need it. Here are some things to try if things are difficult.
5 things to try if you're feeling low
1. Talk to our Helpline
If you're unhappy, exhausted or feeling down, our National Dementia Helpline offers advice and support seven days a week.
It may be hard to share how you are feeling, more so if you are feeling angry, frustrated or guilty. Friends and family can struggle to offer the right kind of support if they do not understand what you are going through. But our helpline advisers have specialist knowledge to provide the tailored support you need, however you're feeling.
The helpline is available by phone, or you can contact us via email, social media or Live Online Advice instant messaging. We want you to feel comfortable telling us the best and the worst of what you're feeling. Don't bottle it up for fear of shocking or upsetting us – we are here for you.
Helpline hours are Monday to Wednesday (9am – 8pm), Thursday and Friday (9am – 5pm), Saturday and Sunday (10am – 4pm). Call us on 0300 222 1122. If you need emotional support or someone to talk to at any other time, you can also contact the Samaritans or Silverline, open 24/7.
2. Register with Talking Point
By registering with our online community, Talking Point, you can connect with other people in similar situations.
Taking Point has specific areas for carers and people living with different stages of dementia, as well as a members-only area for discussing difficult or sensitive topics.
As a Talking Point member, you can ask questions, and share your experiences with others who understand what you're going through. If you're feeling low, talking to somebody who has been through a similar experience can be massively helpful.
Joining Talking Point is free and we are open 24 hours a day. All you need is an internet connection.
3. Find out what's on offer in your local area
As well as the immediate support available online and via telephone, you may also be interested in the services available in your local area.
Alzheimer's Society and other organisations provide a wide range of information, advice, activities and social groups to help people live well with dementia. Why not use our Dementia Connect tool to find out what's available in your local area?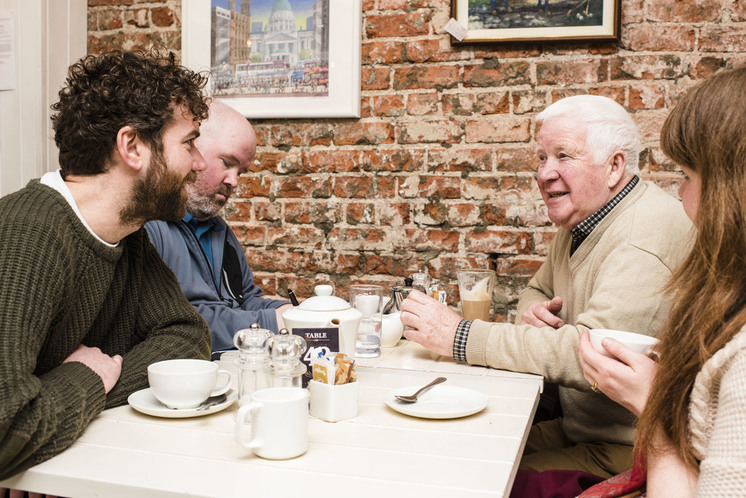 ​
4. Plan for the future
If you live with dementia or support somebody who does, you may find that you need practical as well as emotional support. Making plans for the future can be empowering and give you the confidence to tackle whatever comes your way.
Whatever the problem is, we have a wide range of publications and factsheets on our website to provide practical information and support. Whether it's managing your money, updating your will or making a Lasting Power of Attorney, it can be reassuring to plan for your future.
Remember, if you can't find the information you need or want to talk it through, you can always speak to one of our helpline advisers.
5. Join Dementia Research
Your input is vital to helping us understand dementia, contributing to better care, treatment and a future cure. That's why we need people living with dementia and their carers to Join Dementia Research.
By becoming one of over 30,000 Join Dementia Research volunteers you can help make a huge difference for those living with the condition now by taking part in studies. The studies listed on the service are wide-ranging, from clinical trials of new drugs to others such as surveys, questionnaires or activities which can help improve care or prevention. By registering you are under no obligation to take part, but will have the opportunity to find out about studies that may interest you.
To find out more or register your interest, visit the Join Dementia Research website or contact the National Dementia Helpline.