Of the 45,000 people with dementia in Wales, 17,000 live in a rural area, bringing about an additional set of challenges to overcome.
On 18 July, Alzheimer's Society in Wales launched an important stream of work around dementia in rural areas when we released a new report at the Royal Welsh Show in Builth Wells.
The report identified several challenges around developing dementia services in rural areas, and in particular the lack of data on the topic.
p>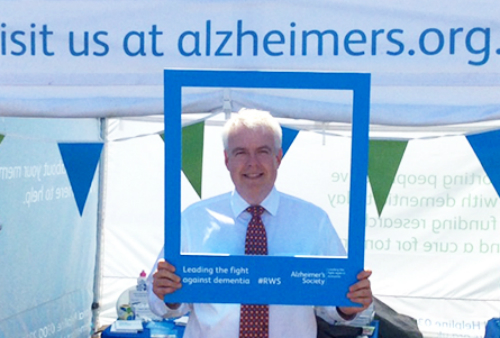 We calculated that of the 45,000 people with dementia in Wales, 17,000 live in a rural area. The report also identified how rurality brings about an additional set of challenges for people affected by dementia, including a lack of support services, lack of transport, and isolation for carers and families.
The report also made six key recommendations:
Welsh Government to invest in research to understand the problem
Identify good practice examples from across UK and Europe
Seek the lived experiences of people living with dementia and their families
Address the challenges of dementia and rurality in the proposed new national dementia strategy for Wales
Address dementia in any updated version of the Welsh Government's Rural Health Plan
Examine further the specific challenges that exist for people in rural areas affected by dementia whose first language is Welsh
As well as working closely with partners on the issue, we were also grateful for the support of the First Minister, Carwyn Jones AM (pictured) who stopped by at our stand during the show to speak with the team.
The launch itself was chaired by Wales Director Sue Phelps, and involved speeches from Plaid's health spokesperson, Rhun ap Iorweth AM, who reasserted his party's commitment towards tackling dementia in rural areas, and we also heard an overview of relevant research from Ian Sherriff, one of the Society's trustees. Following the launch partners from a range of charities, statutory services and civil society joined us for a meeting of the nascent Rural Dementia Taskforce, which is being chaired by former Social Services Deputy Minister, Gwenda Thomas.
The report can be found online, and you can also see some of the coverage we received from both BBC and ITV.