Tim Shakespeare, from Alzheimer's Society dementia Research team, talks about the takeaways from this year's first annual PREVENT conference.
'Prevention is better than cure'- it's an age-old saying that is still relevant today and in the search for new ways to tackle Alzheimer's disease, treating people as soon as possible is emerging as an important opportunity.
Professor Craig Ritchie at the University of Edinburgh is leading a study called PREVENT, which is funded by Alzheimer's Society. This study aims to understand how we can identify people in the earliest stages of the condition.
In November, the study held its first annual conference for people taking part in the study and I went along to hear the latest updates.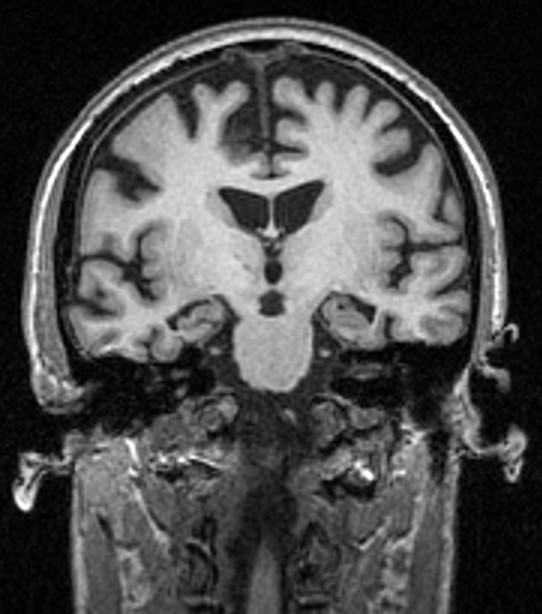 Martin Keats, a participant in the study, said:
I decided to join the study because I thought it would be an interesting experience and I wanted to see if I could assist in finding a solution to this debilitating disease. I enjoy the mental activity and challenges of being on the study, and a sense of involvement.'
Researchers believe that Alzheimer's disease may cause subtle changes in the brain 10-20 years before symptoms show. For this reason they are recruiting people who are likely to be in this group – that is, those aged between 40 and 59.
The volunteers undergo detailed assessments over a number of years to measure the brain's structure and function. This includes tests of thinking and memory, brain scans, and other biological signs of the condition in the blood and spinal fluid.
Professor Ritchie kicked off the conference with an overview of the study. He explained that Alzheimer's disease causes a number of changes to different aspects of the brain's structure and function, and further and more extensive damage occurs as the disease progresses.
Finding a way to identify and treat people earlier could be an opportunity to avoid this cascade of changes in the brain.
Tailored treatments
Professor Ritchie believes that a combination of different factors lead to the symptoms of Alzheimer's disease. This includes the toxic deposits of proteins called amyloid and tau that are the hallmarks of the disease, but also aspects such as the role of the immune system (inflammation), changes in the blood supply and aging. Lifestyle-related risk factors such as diet and smoking are also important.
Professor Ritchie's vision for the future is for doctors to test a number of different aspects and bring these together to understand a person's overall risk of developing symptoms. The doctor could then suggest a tailored course of drugs and potential lifestyle changes that will work across two or three aspects relevant for that person.
The problem that researchers face is that they need to follow people for 20-30 years in order to detect the earliest changes, and then discover who develops Alzheimer's disease. As they can't wait that long, the PREVhttp://preventdementia.co.uk/ENT study is splitting people up into 'high risk' and 'low risk' groups. The thinking is that changes in the high risk group are more likely to reflect early changes in people who will later develop Alzheimer's disease.
Meeting the scientists
The conference was an opportunity for people taking part to meet the researchers who are using their data. Researchers who spoke included Dr Li Su, who discussed early results suggesting certain parts of the brain and aspects of thinking are subtly different in people with a strong family history. We also heard from Professor Karen Ritchie about changes in thinking abilities, Dr Richard Milne about people's attitudes to learning their risk of Alzheimer's disease and Dr Andreas Buerki about whether the way we use language can give clues as to who may develop the disease.
The PREVENT study has already recruited over 200 people, but its real strength will come as more people take part and follow-up appointments are completed so the researchers can begin to identify what changes over time. The work of Professor Ritchie and his colleagues could mean that a new era of personalised programmes and strategies to prevent dementia is on the horizon
Sign up for research updates
Sign up to our monthly email update to hear all the latest news and developments in dementia research.
Sign up