Alzheimer's Society's new ground-breaking crowdsourcing Accelerator programme aims to inspire and recruit innovations and inventions to help people with dementia to live better.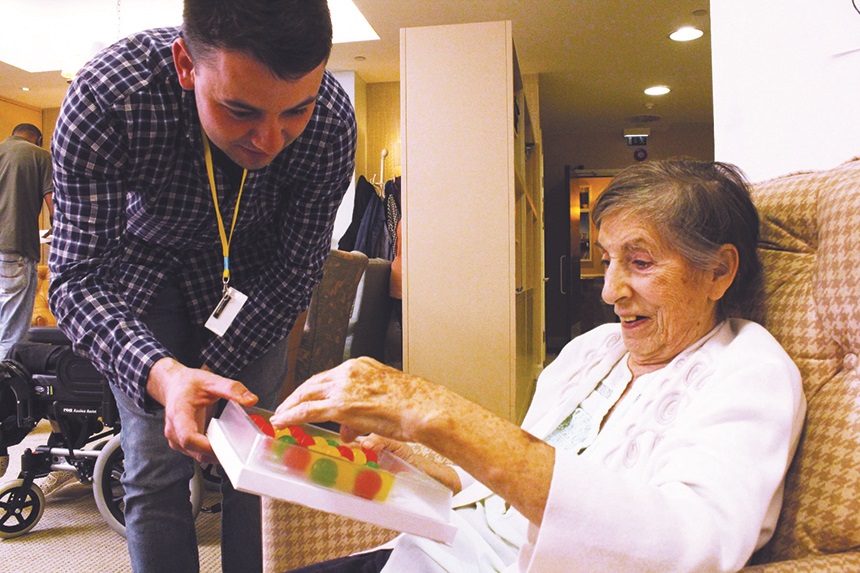 Alzheimer's Society's new Accelerator programme allows us to partner with external 'innovators' – engineers, designers, developers, entrepreneurs, anyone with a good idea.
Partners receive up to £100,000 investment and a 12 month partnership with the Alzheimer's Society Innovation team to help develop their product or service and to bring their idea to life.
It could be innovative idea about a simple product that makes an everyday task easier for a person living with dementia or an idea for a new service or way of working for care home staff.
Experts from Alzheimer's Society can advise partners on planning, budget, resource management and how to evaluate their product or service so that the impact of the idea on people affected by dementia can be measured.
The Society is delighted to announce its first two winners:
How Do I? – helps people affected by dementia to stay independent for as long as possible with smartphone videos.
Jelly Drops – sweet treats that help to ease dehydration.
What is How Do I?
The smartphone app How Do I? helps people with dementia to carry out everyday tasks like boiling a kettle, by flashing up 'how to' videos when their phone scans an object.
As well as providing helpful prompts the videos can help to remind people with dementia of fond memories. Loved ones are able to record an explanation of a photo, and the memories that it captures.
What are Jelly Drops?
The innovative Jelly Drops were invented by Lewis Hornby after his grandmother with dementia was hospitalised for dehydration – a widespread problem for people with the condition who can forget to drink or not wish to. Jelly Drops overcome this issue by providing efficient and appealing hydration.
These bright, tasty treats are over 90 per cent water, with added ingredients to make them even more hydrating. Eating one full box of drops is the same as drinking three full cups of water, which is more than many people with dementia currently consume a day.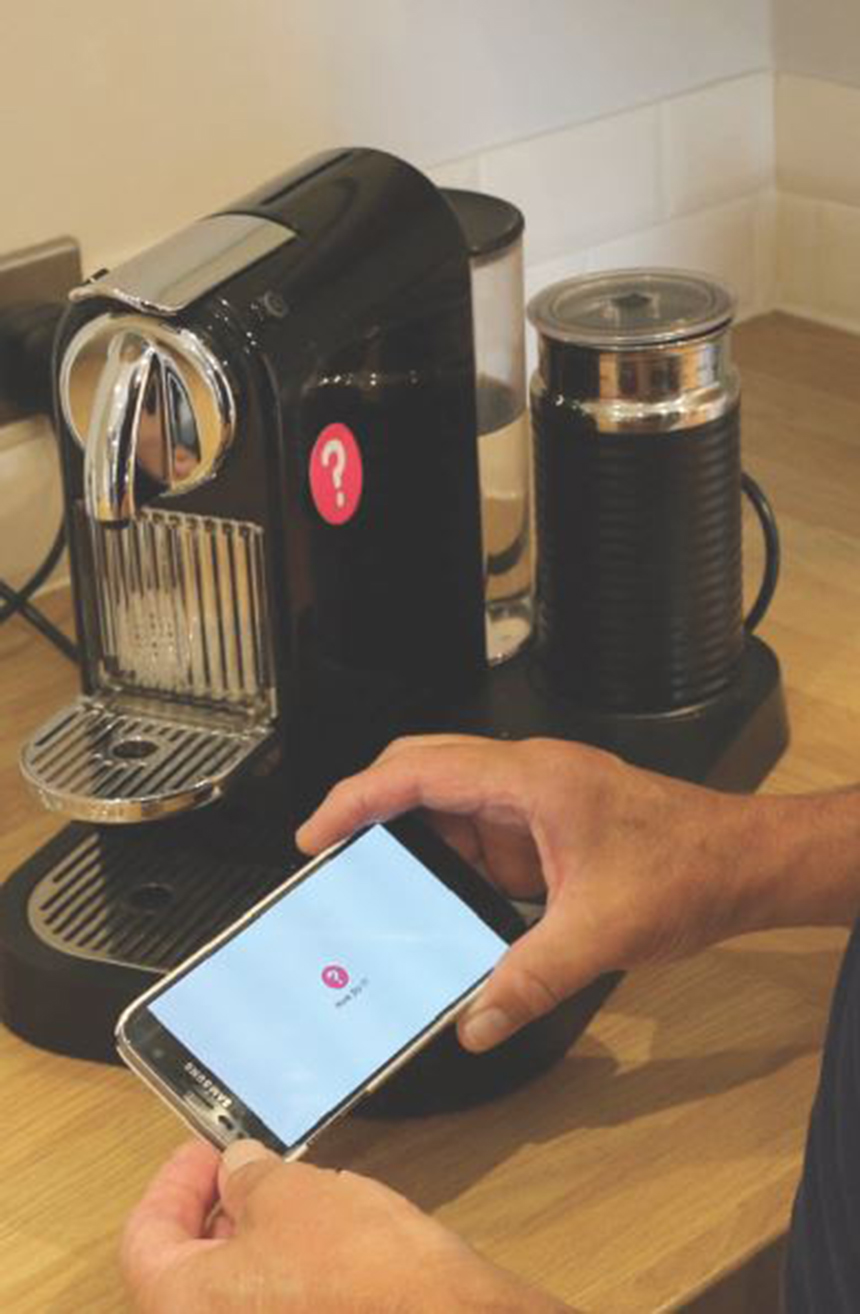 Alzheimer's Society is the only charity to be using such innovation to find the best products, offering £100,000 and specialist guidance to the winners to bring their products to market.
Learn more
Care and cure magazine: Summer 19
Care and cure is the research magazine of Alzheimer's Society is for anyone interested in dementia research.
Subscribe now
More from Care and cure magazine: Summer 19:
Care and cure is the research magazine of Alzheimer's Society is for anyone interested in dementia research.
Subscribe now