Alzheimer's Society works hard in youth engagement to help nurture a dementia-friendly generation who can help in their local communities.
It's incredible to see so many young people around the UK working hard to help raise dementia awareness in their local communities. The 'A Million Hands' project is one part of this work, with over 50,000 Scouts choosing to support us. We've also made over 10,000 Dementia Friends as a result of this!
We take a look at some of your stories about young people learning and sharing their knowledge in our fight against dementia.
55th Leigh on Sea Cub Scouts become Dementia Friends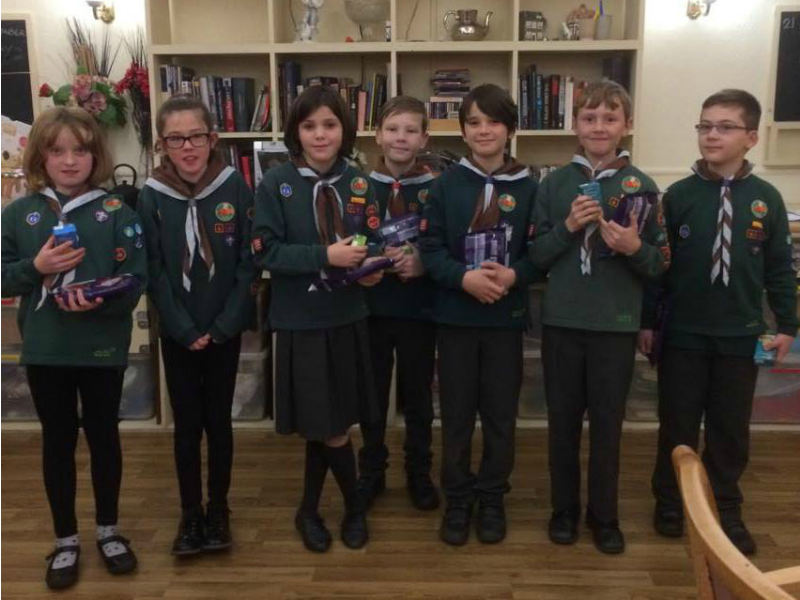 ​
The children from Our Lady of Lourdes Catholic Primary School visited care homes during the Christmas period. One student mentioned that she and some of her friends were a little scared of some of the residents as they were different. It was arranged for a gentleman from the local Alzheimer's Society to come to chat with the children and they are now all Dementia Friends.
Subsequently the children went to school and told the head and Alzheimer's Society visited the school and spoke to all the children. The Scouts group has visited two care homes locally to deliver Christmas gifts and cards for all the residents and did an impromptu song for them - they were absolutely overjoyed. They chatted with the residents and were not in the slightest bit fazed by the residents who had dementia.
231st Shiregreen Scouts visit a carehome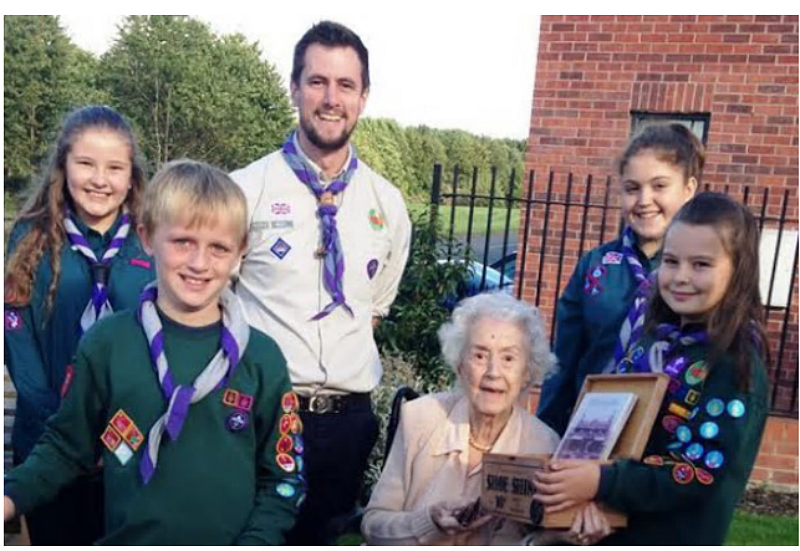 ​
Members of the 231st Scouts in Shiregreen packed boxes full of vintage items and placed them around Sanctuary Housing's Park View Residential Care Home in Sicey Avenue. They hope the boxes will help to provoke residents' memories of times gone by. The group also planted a sensory garden featuring lemon, lavender and long grass as a therapeutic way of stimulating residents' memories from scent and touch.
Danny Levick, group Scout leader for Shiregreen Scouts, said:
'It's a project that should have a lasting impact and by next year plants in the sensory garden will be fully grown. This activity has opened the young people's eyes to dementia.'
Scouts also learned songs from the 1940s to the 1960s and performed them at the care home after being inspired by the Scouts' A Million Hands project.
Melanie King, Sanctuary Housing's neighbourhood partnerships manager for Shiregreen, said:
'The Scouts have done a wonderful job at Park View – they've not only supported residents to reflect on past times but also added some colour to the home's grounds in time for next summer.'
Sacred Heart Primary School get festive!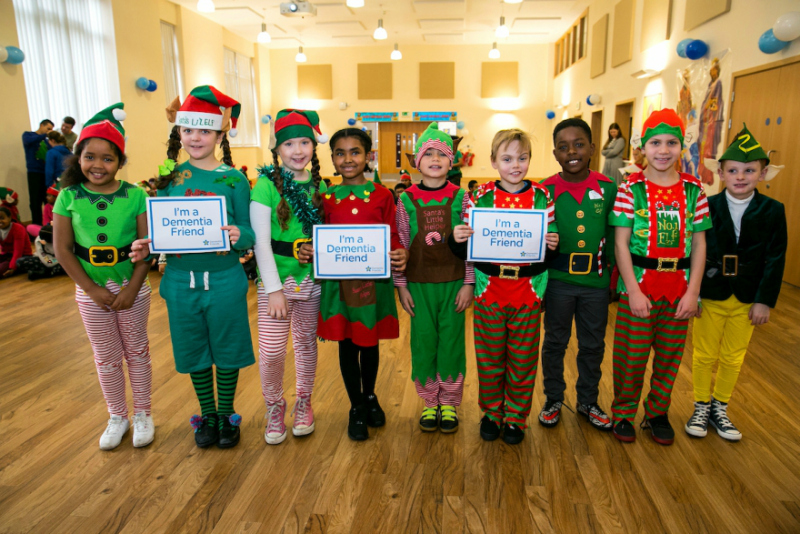 ​
Sacred Heart Primary School in Islington held and Elf Day event and took part in a Dementia Friends session. Over 200 staff and pupils (all year 3 and year 4) became Dementia Friends.
Maggie, year 4 student:
'It's fun to dress up in Elf costumes and help raise money for charity. I wanted to learn about dementia because it's interesting and no one wants to be in that situation. And to support all the inspirational people that are determined to fight for their dreams.'
Alfie, year 4 student:
'I've learnt that when you have dementia it's not just about forgetting, it affects a lot of other stuff. I enjoyed then everyone was standing up with the different parts of the brain as it helped me understand dementia. My grandad had dementia so I'm glad we're helping.'
Betty, year 4 student:
'I learnt that it is not just forgetting stuff, it's other stuff too like your skills and your sight. I enjoyed making a dementia poster and Christmas dinner.'
Avalon School have some Q&As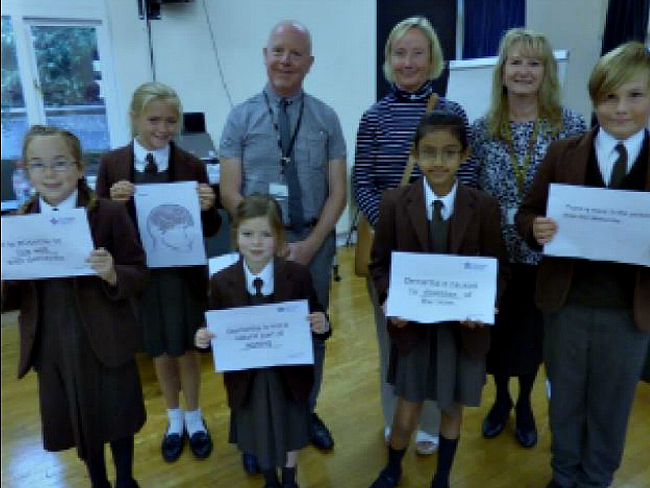 ​
A Dementia Friend Information Session was held at Avalon School during an assembly and formed part of the children's current PSHE topic on 'My Special Person' and links to the World Alzheimer's theme of 'Remember Me'.
In a child friendly way, the champions explained to the children what Dementia is and some of the signs and symptoms of the disease. A wonderful bookcase analogy was used to help the children understand how each shelf of the bookcase represents each memorable stage of a person's life.