When Nicholas' grandmother, Ann, was diagnosed with dementia in 2009, his family sought help from Alzheimer's Society. Since then, Nicholas has helped to fundraise for the Society in his grandma's name.
My grandma, Ann Sheila Newton, sadly died recently from COVID-19. She had dementia for nearly 12 years.
Grandma was an extremely thoughtful and kind lady. She had many friends throughout the community in Worksop.
She led an interesting life. She travelled to China, the United States, Canada, the Caribbean, Panama, Costa Rica and Europe.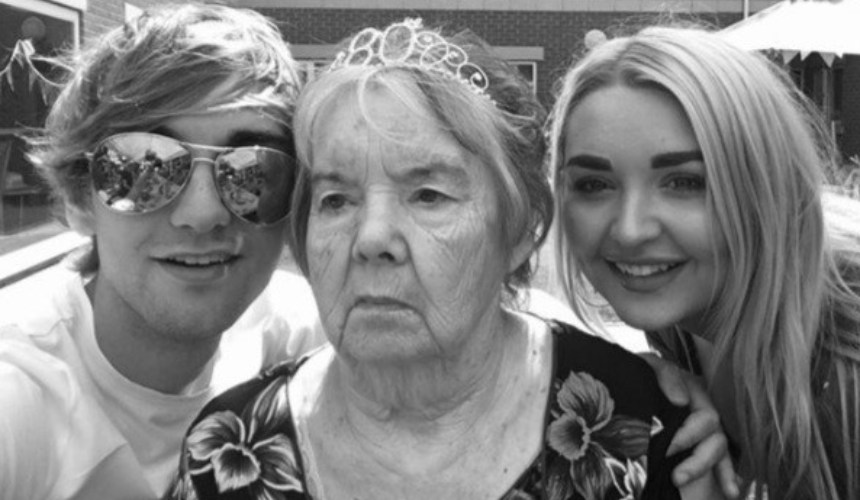 Seeing the signs
Grandma was originally diagnosed with dementia after several unusual occasions.
Once when she went to London for a theatre weekend with her friends. When she came back, she was very distressed as she couldn't recall what she had done.
When we were on holiday in New York in 2009, she was packing early in the small hours of the morning.
On one occasion, Grandma bought fish and chips and left them in the back of the car and made a story about how they tasted awful.
Another time she told my mother she had buried her hot brush in her back garden.
Getting a diagnosis
She was very stubborn and frightened about getting a diagnosis of dementia and my mum had to fight to get a diagnosis.
She said to my mum, "I've got dementia, haven't I?".
Later we learned that she had vascular dementia and mixed Alzheimer's. I suspect that may have been a result of undiagnosed high cholesterol and her high blood pressure.
She was always very fit and ate well, even going to keep fit classes. Nonetheless, she developed the disease.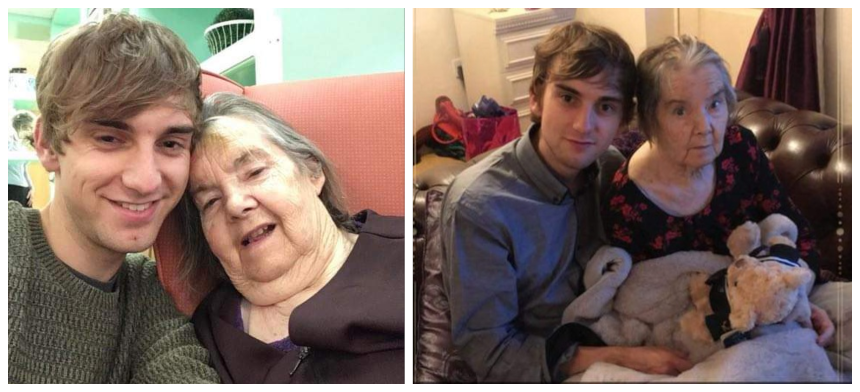 ​
Seeking support
Back in 2009, my mum, Carol, and my uncle, Ian, contacted Alzheimer's Society. They wanted to find out more about the condition and caring for someone with dementia.
In those early years, Grandma went to a day centre in Worksop where she took part in Singing for the Brain.
We went on our last holiday with her to Tenerife in 2012. Two years later, I ran the Sheffield 10K for Alzheimer's Society and in her name.
Grandma lived at home for seven years after her diagnosis with home care coming in see her three or four times a day. My mum and uncle became full-time carers.
In 2016, Grandma had to go into full-time residential care. She'd spent the rest of her life there where she was looked after by a wonderful group of people who treated her like family.
Saying goodbye
Grandma lost her life on 20 January 2021 after contracting the more contagious strain of COVID-19. She missed having the vaccine by days.
The care home did everything they could to keep coronavirus out since the pandemic started last March.
Sadly it wasn't enough. After several days in the hospital, we said our goodbyes to her. She passed away peacefully after a fierce battle against coronavirus. Grandma leaves behind her two children and two grandchildren, my sister Charlotte and I.
She was an extremely bright light during her life and I'll always remember her. It's in her name that I will continue to support Alzheimer's Society.