Laura Green talks about the award-winning Time for Dementia programme that educates healthcare students on working with people with dementia.
Laura Green, Network Manager, Time for Dementia, discusses the award-winning Time for Dementia programme.
--
I have been Network Manager of the Time for Dementia Programme since July and what a six months it has been!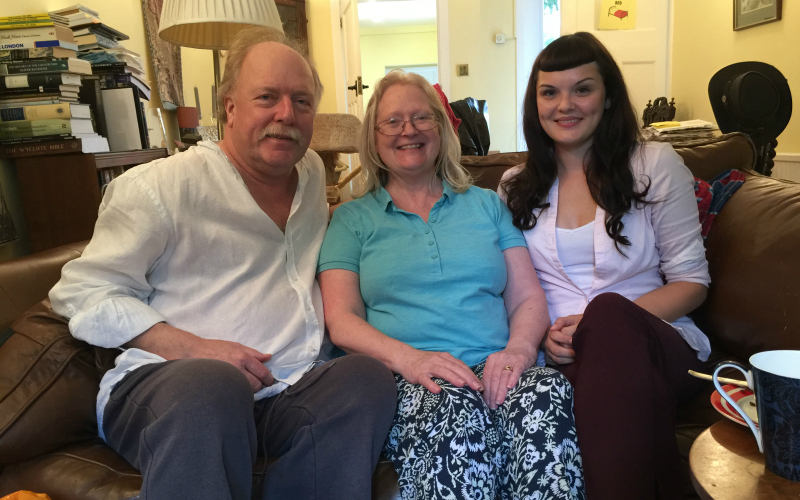 ​
From recruiting families living with dementia all across Surrey and Sussex, to winning two awards and planning an expansion of the programme to the county of Kent, we have been wonderfully busy.
The Time for Dementia Programme is an innovative training initiative, designed to educate undergraduate doctors, nurses and paramedics to improve the students' knowledge, attitude and empathy towards people with dementia and their carers.
What is the Time for Dementia programme?
The programme is funded by Surrey and Borders Partnership NHS Foundation Trust. Alzheimer's Society works with staff and students at both Brighton and Sussex Medical School and the University of Surrey to coordinate the programme.
We pair two students with a family where one person is living with a diagnosis of dementia and the other person is the supporting partner or carer. The students visit the family in their own home three times a year for two years. These meetings are created to facilitate a learning opportunity for the students.
My life's been enriched by meeting them
However, along the way we have found that true friendships often emerge as a result of the programme.
'…I guess it's just me and the partner that I'm with for Time for Dementia, we're very fond of our family. So I think the biggest benefit is meeting them, because they're a very strong, loving couple, and they're very nice, and I think my life's been kind of enriched by meeting them…'– Medical Student
So far we have seen students' attitudes towards dementia improve and their confidence in working with people grow too.
'I think it's important to know how to interact with them, kind of like the kind of things you should say or shouldn't say, and what's helpful and what's not helpful. And then just, especially in like, a hospital setting, if you have a patient with dementia, it's understanding what they're going home to and whether that's suitable for what stage they're at and whether they've got the right support, and those sorts of things.' – Medical Student
Our aim is to enable as many future healthcare professionals as possible to gain a real-life understanding of what it is like to live with and support someone with a diagnosis of dementia.
This is because many people sadly report that they experience a lack of empathy and basic understanding of dementia when visiting their local healthcare services.
Recognition
So far we have 354 families involved and we owe them a huge thank you for making the programme such a success.
We have even won two awards: the 7th Dementia Care Award for 'Best Dementia Training Initiative' and the Laing Buisson Award for 'Excellence in Training'.
It is fantastic that all of the families' and healthcare professionals' hard work has been recognised.
Learning from the experts
What drew me to the programme was the emphasis on students learning from the experts on dementia, those living with it and those supporting others who are living with it.
Attitudes towards dementia are improving with wonderful initiatives such as the Dementia Friends and Dementia Friendly Communities movements and through Dementia Action Alliances.
However often people's experiences of healthcare vary widely depending on where they live or the attitude of the professionals supporting them.
This is why I believe the Time for Dementia Programme is so exciting because people living with dementia themselves are changing the perceptions of others.
When these students graduate in 4 years' time, they will take their experience of the families they have met with them, to whichever field of medicine that they decide to specialise.
There is formal evaluation of the programme and we plan to analyse the findings from the first year of the programme in the spring of 2017. If you would like any information about the research component of the programme, please contact Dr Stephanie Daley on

[email protected]