UK Global Dementia Friends Ambassador Carey Mulligan
Oscar-nominated actress Carey Mulligan is the UK's Global Dementia Friends Ambassador to help bring attention to dementia and to encourage people worldwide to become Dementia Friends and to be more dementia-friendly.
"I want every person in every corner of the world to be dementia aware"
Carey, who was nominated for an Oscar for her leading role in An Education and has gone on to star in The Great Gatsby and Suffragette, has experienced dementia through her grandmother, who she calls Nans. Sadly Nans passed away last year.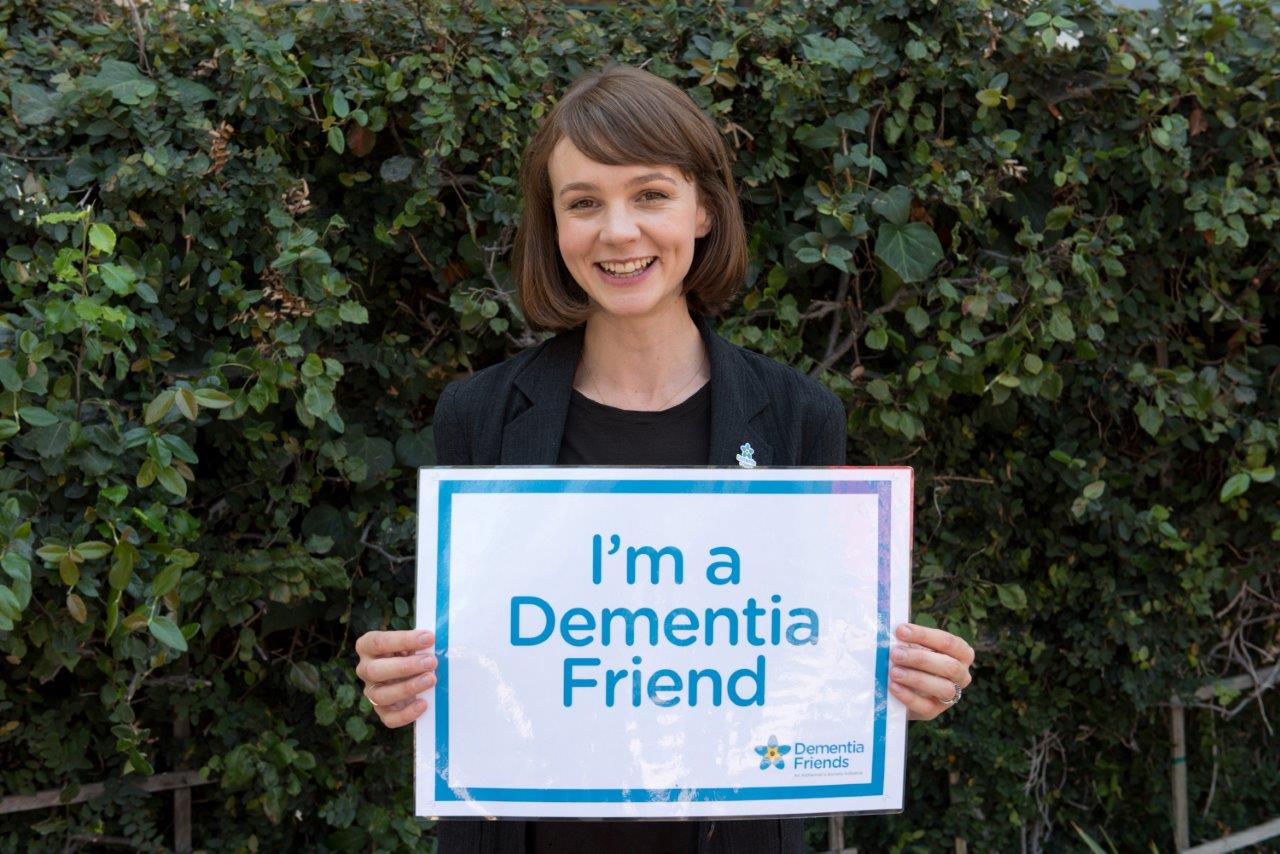 'People living with dementia and their families frequently face stigma and discrimination and in some parts of the world can even face violence. Older people living with dementia can be doubly discriminated against due to their age and medical condition. We need to create communities which support and enable people affected by dementia to continue doing the things they want to do.
Having experienced first-hand how devastating it can be. I think it is incredibly important that we unite against dementia and work together to create a lasting and positive change. Defeating dementia won't just happen in a lab or care setting, we need to change the way people think, act and talk about the condition. I am honoured to be Alzheimer's Society's Global Dementia Friends Ambassador and part of the growing dementia movement'
As part of her role Carey Mulligan has made her voice heard in various media outlets, has spoken out at conferences and UN events, and continues to promote the Dementia Friends programme and other dementia-friendly initiatives.
You can view some of the news articles she has featured in below:
Carey Mulligan at 2017 UN Official Commemoration of the International Day for the Elimination of Violence against Women
And Then I Looked Up Dementia - Women Speak Out
Carey Mulligan in the Huffington Post, If You Have A Loved One With Dementia, Love Them The Same Way You Always Have
Carey talks to BBC Newsnight about dementia-friendly cinema screenings