Carers can face stress, anxiety and depression while caring for a relative with dementia. A new research project shows the value of specially designed psychological support for helping them to cope.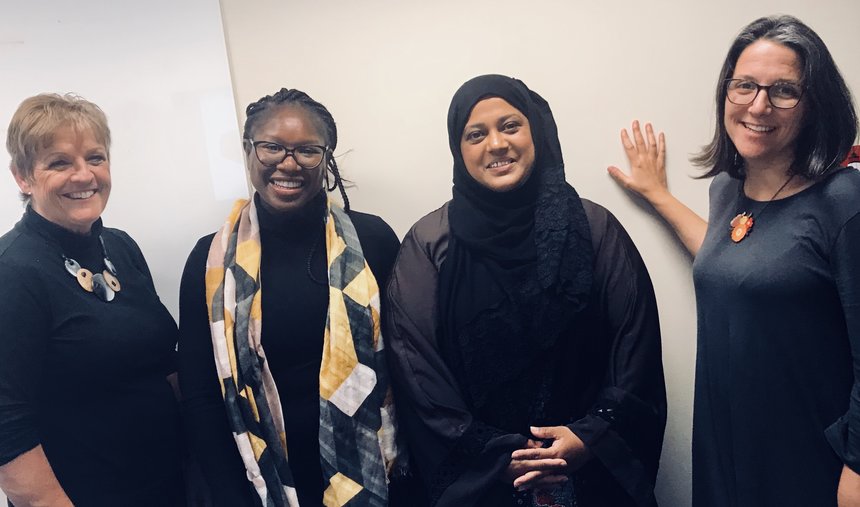 Families provide the majority of care for people with dementia living at home.
Evidence shows that caring can have negative effects on the mental and physical health of the carer.
Carers have been shown to need more days off work due to ill health, and they are more likely to experience anxiety and depression than non-carers.
A group of researchers led by Gill Livingston, Professor of Older People's Psychiatry at UCL in London, developed an intervention designed to reduce symptoms of depression and anxiety in carers of relatives with dementia.
The intervention was named 'START' – STrAtegies for RelaTives – and the results of testing were published this year.
Impact
Shirley Nurock, a former carer who worked on the project as a liaison with the families, said,
'After my husband developed Alzheimer's disease in his 50s, I spent fifteen years caring for him.
'I was stressed and anxious throughout, feeling powerless as I watched him deteriorate, torn between prioritising care for him, seeing my children through their teenage years and keeping an eye on my ageing parents.'
'I can see now that an intervention like START would have allayed some of my earlier anxieties by giving me appropriate practical information, advice about services, support, coping strategies, and helping me learn how to relax. Learning that it can have such long-term effects is extremely encouraging.'
How does it work?
The intervention takes the form of specially trained community therapists. They work with carers to identify individual challenges and to help them find the right solutions for their situation, rather than telling them what to do.
The sessions support carers to communicate well, manage and reframe negative thoughts, access support, plan for the future and increase pleasant activities. At their final session, the carer and therapist agree a plan for the future based on what the carer felt was working.
Shuhala Abbas, a dementia support worker based in Newham who was trained to deliver START, said,
'The work I got to do with START was really meaningful. Personally, I feel that START gave me the opportunity to work closely with carers, building a relationship that I normally wouldn't get to, helping them to deal with the everyday practical sides of caring.'
What did the results show?
The START trial was the first of its kind to show that carers of relatives with dementia benefit from psychological support sessions. It showed not only short-term benefit but that participants continued to use the skills and coping strategies they had learned for years afterwards.
High levels of carer stress and difficulty coping have been shown to precede the person with dementia moving into a care home. The researchers suggest that START may be able to reduce care home admission and help people with dementia to remain at home when appropriate.
Care and cure magazine: Autumn 19
Care and cure is the research magazine of Alzheimer's Society is for anyone interested in dementia research.
Subscribe now
Care and cure is the research magazine of Alzheimer's Society is for anyone interested in dementia research.
Subscribe now