A project which is helping future doctors, nurses and paramedics to better understand dementia
From the August/September 2016 issue of our magazine, read about a scheme to train future healthcare professionals to better understand dementia.
If health professionals don't appreciate how dementia affects people's lives, they are less able to provide good quality support. Heather Stephen reports on a scheme to improve future care.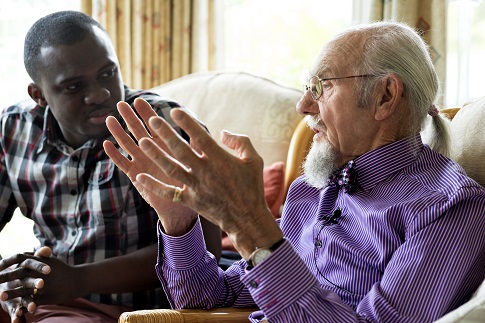 A project in Surrey and Sussex is equipping future doctors, nurses and paramedics with greater understanding aboutdementia and its impact on people's lives.
For the past 18 months, nursing and paramedic students from the University of Surrey and medical students at Brighton and Sussex Medical School have taken part in the Time for Dementia project as a part of their course.
The scheme has brought 800 students together with 400 families affected by dementia, and there are plans to offer it elsewhere in the region.
Need to improve
Stephanie Daley, Clinical Research Fellow, says that Time for Dementia came about because of a need to improve the care that health workers are able to provide.
Through the scheme, each pair of students visits a family for a few hours, four times a year over two years.
Stephanie says,
'Students are privileged to spend time with these families. They say they have gained an understanding of the impact of the condition that they wouldn't have picked up in the classroom or on clinical placement.
'Because the students follow the person's journey over two years, it helps them to understand progression of the disease. And people with dementia feel valued and empowered because they are making a difference.'
Into the world
Eddie Wood, 72, and his 69-year old wife Mary from Eastbourne are enthusiastic participants. Two medical students have visited them at home for the last year.
Mr Wood, who was diagnosed with mixed dementia four years ago, says,
'It's been brilliant. The beauty of this project is that people training to be doctors, paramedics and nurses are given an opportunity to go into the world of someone with dementia to learn what they really need.
'It gives them valuable information about how dementia changes and it allows them to see a person with dementia as an individual. If doctors of the future can learn something to improve their practice, what could be better than that?'
Mary says,
'We talk to them about anything and everything, and they say they have already taken on board what we have told them and used it on the wards.'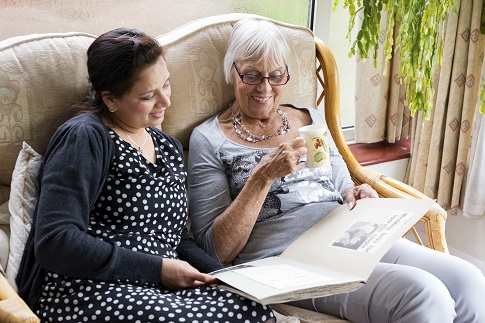 Intimidating
Third-year medical student Lara Manley, who has been visiting the Woods, says,
'When I came across people with dementia on the ward before I found it quite intimidating, as I didn't know how to talk to them.
'Eddie and Mary have taught me to treat everyone as a human being, to talk more slowly, not make assumptions and to always talk to the person with dementia, not over them.'
Lara says the couple have opened her eyes to resources that could support her future patients.
'We are always pushed for time on the ward, but if you can communicate effectively with your patients you will improve care.'
Sharing difficulties
Pippa Stanley, 59, from Surrey, has posterior cortical atrophy, a rare form of dementia. She has had several visits from nursing students.
She says,
'I can't really see very well because of my condition, and I have told them that is quite difficult. I have been able to talk about how sad I was to leave my job as a secondary school teacher, and what it feels like when you have memory problems and have to keep asking what has just happened.'
Rob, Pippa's husband, says,
'We have spoken about how difficult it can be to get a diagnosis and to get the right support afterwards – especially if you are a younger person with dementia, as most of the resources and support are targeted at people over 65.
'Time for Dementia builds a bridge between the person with the condition and their carer and the clinicians who might deal with us in the future.'
Eye opening
Second-year nursing student Jo Green says, 'I have been visiting a gentleman in his 80s with Alzheimer's and his wife for the last year, and it has really opened my eyes.
'The couple I visit are so positive but they have had to make changes. For instance, the gentleman's wife used to do a lot of things on her own but she can't do that now.
'It's really scary watching someone you love change and when I come across patients with dementia now I have more of an understanding of what people go through in their lives.'
Thanks to Time for Dementia, these students will be taking this understanding into their careers – something that can only benefit future care.