If you have jewellery that is either broken or no longer wanted, you can donate it to Alzheimer's Society.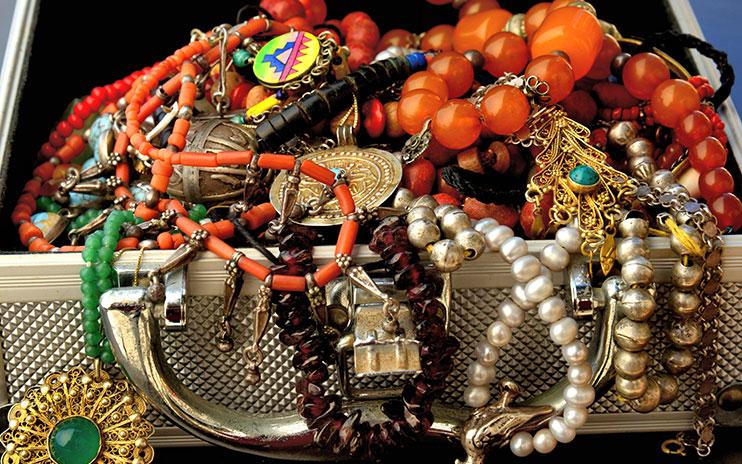 The Old Jewellery Appeal welcomes jewellery of any kind - whether it's an odd cufflink or earring, or a bracelet or necklace that you no longer wear. Every single item is gratefully received, and the money raised will be used to fund projects to continue our work in changing the landscape of dementia forever.
We will put it to worthy use by recycling it to raise funds for people affected by dementia.
How to get started
Donating your old and unwanted jewellery is a great way to help raise money for the Alzheimer's Society.
Click on the button above, and fill out a few details to request a free jiffy bag
Once it arrives pop your old and unwanted jewellery into the jiffy bag with your name and contact details
Pop it in the post and it will come straight to us via the freepost address!
Please note, due to a very high interest in this appeal, please allow up to 2 weeks for your envelope to arrive. For more information, please contact us on 0330 333 0804 or you can email us at [email protected]
Alternatively, you can recycle your jewellery via the following address, but please include your name and contact details when sending your donation, so that we can ensure your donation reaches us safely.
Freepost RTYR-ZUUZ-AULL
Alzheimer's Society
c/o Partridges
3 Eagle Avenue
Magnetic Park Desborough
NN14 2WD