As a loved one of a person in residential care, you may be considering whether it is better for them to live in the care home or at home. Ronald shares his experience about bringing his wife, Christine, back home during the coronavirus pandemic.
Can a person with dementia move out of care during COVID-19?
There's a lot to think about and each person's situation is different.
There are some general issues and the pandemic has introduced some more, including difficulty in arranging care home visits. For some people that may make a difference in weighing up whether it is better for them to live in a care home or at home. That is never an easy decision even without a pandemic.
Whose decision is it to make?
This will partly depend on whether the person is paying for their own care or whether it is being funded by a public body, such as the local council.
It also depends on whether the person can decide for themselves.
If the person is paying their own fees then they are free to leave the care home whenever they like, if they can decide that for themselves. Legally this is called having the 'mental capacity' to decide that. If they can't their wishes and feelings should still be taken into account but the decision will normally be made by their family or those close to them with input from professionals about their needs.
If there is someone with a Lasting Power of Attorney (LPA) for health and welfare they will take the lead but otherwise it will probably be a joint decision and needs to be about what is best for the person. If someone has an LPA for property and finance they should also be involved because there will be financial implications.
If the local council (or more rarely the NHS) are paying the care home fees then in theory the decision will be made in the same way but the public body will have much more of a say because they hold the purse strings. The costs of care at home may be different. They may also need to review any Deprivation of Liberty order that may be in place.
Even if there is no current public involvement the local council can be asked to help with assessing the person's needs and arranging care at home. Or in rare cases where the council is concerned for the safety of the person going home they might get involved (this is called safeguarding).
Things to think about
Each situation is different, but here are a few things to consider:
What needs does the person have and how can those best be met? You might need to talk to the professionals involved in the person's care about these.
How are those needs likely to change in the future? If the person has dementia it is likely that their needs will change over time.
Why was it decided that the person should move into residential care? What has changed?
Is the person settled in the care home? How will another move affect them?
What are your own skills and strengths and are you able to provide care yourself or will you need to bring in professional carers? How will they be paid for?
How will you cope? What will happen if you become ill?
Are other family members or friends able to help? Are they nearby?
Is the house suitably adapted?
If the person has particular medical needs or if they are at the end of life, what support will there be for them at home from the GP or other community health services in your area?
If the main issue is visiting the care home, can you discuss some better visiting arrangements with the home that take account of the person's particular needs and your role in caring for them?
There might also be some timing issues such as if there has been a coronavirus outbreak in the home when isolation periods will need to be taken into account. Most care home contracts will have a notice period to end them so check that too.
It might help to make a list of pros and cons of any move and discuss that with family and friends and the person themselves if you can.
Ronald's story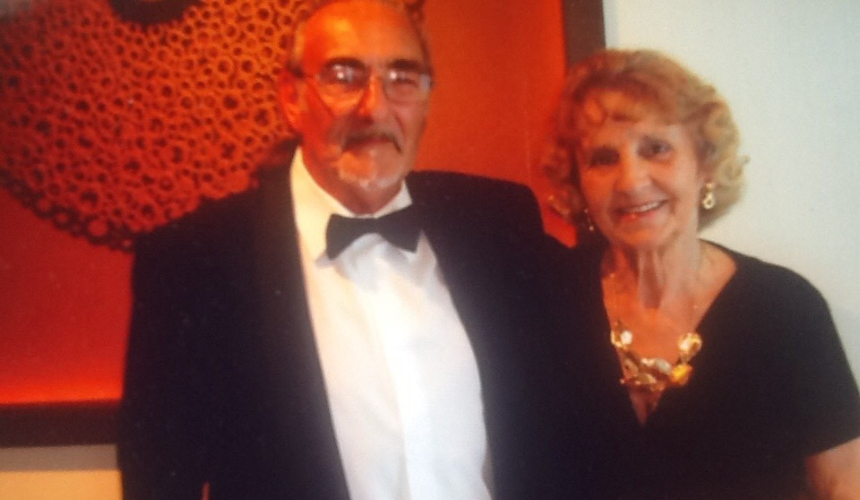 My wife, Christine, and I have been married for 58 years. She has Alzheimer's disease. 
In March, Christine went to a care home for two weeks of respite but got caught in the national lockdown. 
Unfortunately, Christine had an accidental fall resulting in a hip replacement. Two to three weeks later, she was released from hospital, but not to the same home. The care home she was at previously did not have nursing facilities. Instead Christine was released to a different home within the same group.  
Christine was placed under one-to-one care for two weeks. A few days after this care ended, they found Christine on the floor in her bedroom. I wasn't contacted by the home for at least two hours after the incident, thus resulting in no one being able to go with her to hospital. By the time I was told, Christine was already on her way there. 
This really upset me as the one-to-one care was in place to continue, but only at the home's request. We have since learnt it was not requested by the home.  
This second fall left Christine with a broken wrist and requiring another hip replacement. After five weeks in hospital, Christine was ready to be discharged.  
It was at this time I decided Christine was coming home with me.
I did not feel I could trust others with my wife's welfare. l had looked after her quite safely for two years prior to this.  
In retrospect I delivered my wife, who was in a perfect physical condition but with a diseased mind, into care, only to be returned a completely broken wife in mind and body.  
Over a period of five months, during the height of the pandemic, I was very rarely able to see or speak to Christine. So there's no doubt why I chose this option.
Social services helped to arrange carers eventually. This help is now in place and working well. I needed the support as Christine is doubly incontinent now after this experience. 
Yes, it's hard work. But I don't regret my decision in anyway. I can give Christine the love and respect she deserves. I can see, feel and love my wife in the way she should be cared for.
Helpful resources
There may be no easy answers, but our advice on Care homes: when is the right time and who decides? has more information that will help.
You may also find it helpful to talk with other people affected by dementia who are going through a similar situation. Join the conversation on Talking Point, our online community, to share your experiences.
If you need information, advice or support, please speak with one of our trained dementia advisers through our Dementia Connect support line.