Dementia is the biggest health and care challenge we face. By 2021, over a million people will be living with the condition. Read more about our strategy to tackle this.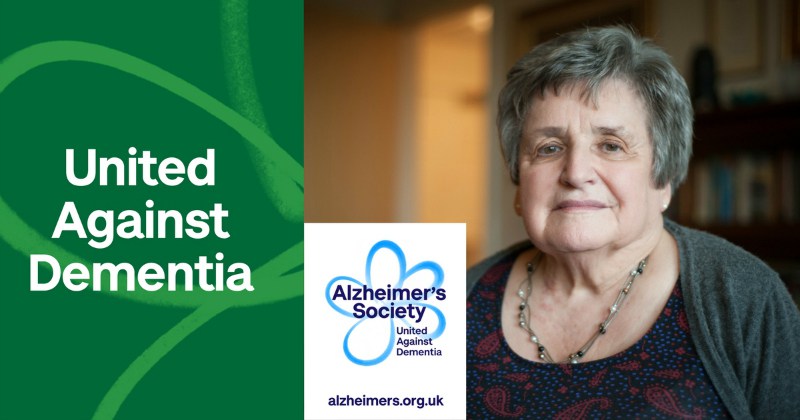 Our strategy 2017 – 2022: New Deal on Dementia
Dementia can devastate lives. For someone with the condition, as well as their family and friends, dementia means the plans you made, and the future you thought you had, will not be so.
Alzheimer's Society's mission is to transform the landscape of dementia forever. In our new strategy, the New Deal on Dementia, we make a commitment to be available to every person who receives a diagnosis. We want everyone affected by dementia to know that, whatever you are going through wherever you are, whoever you are, you can turn to Alzheimer's Society for support, help and advice. Until we find a cure, we will strive to create a society where those affected by dementia are supported, accepted and able to live in their community without fear or prejudice.
The strategy has three elements that will help us to achieve this, so that we can change the landscape of dementia forever.
New deal on support
We will provide information and support to anyone who needs it, in the way they need it – combining local face-to-face support with telephone and online advice to help people navigate the maze of health and social care services. This service will be available to every single person at the point of diagnosis onwards so no-one has to face dementia alone. Our ambition, by 2022, is to reach out to everyone from the time of diagnosis to offer help, and deliver a universally accessible support and advice service.
New deal on society
We will change the conversation on dementia. We will bring dementia rights into the mainstream and make sure people with dementia are treated as equal members of society. We will secure change nationally and in communities, galvanising all those who want to achieve change and joining them in the dementia movement. In 2022 more people living with dementia will say they live in communities that support them. We will have increased public awareness and understanding of dementia, ending the stigma associated with the condition today.
New deal on research
We will drive the dementia research agenda - joining together the research community and putting the knowledge and experiences of people affected by dementia at its heart. This includes investing £50 million in the UK's first dedicated Dementia Research Institute and a further £100 million into pioneering research across the spectrum including biomedical, prevention, assistive technology and care research. Our ambition by 2022 is to have made our biggest ever investment in dementia prevention, care and cure research. This will transform the landscape of dementia research, here and abroad.
Making it happen
Our people – volunteers, employees, and our supporters – will make the commitments we want in this strategy possible. We will support these people to deliver the change we need to make, maximising our impact.
To deliver the change required for people with dementia we will need to raise £1 billion of voluntary income over the next decade, and we're grateful for all contributions – every penny counts.
Our 2017 rebrand is a vital part of achieving our new strategy. For a person just diagnosed with dementia wondering where to turn for help, to someone in the community thinking about where to volunteer, how we are seen and heard is vital. Our brand is key: it has to communicate clearly and succinctly who we are, what we do and what we stand for.
Take a look at the many ways you can get involved in our work and help support people affected by dementia today.