Deferring payments may avoid having to sell a property immediately to pay for care
From the July 2015 issue of our magazine, deferred payments to pay for care are available across England and similar schemes may be in place elsewhere. Tina Newton, Welfare and Social Care Knowledge Officer, looks at how they might benefit some people.
'My mum's moving into a care home nearby in Kent. Is it true that we won't be under pressure to sell her empty house to pay for her care?'
A deferred payment agreement might enable you to defer paying the costs of her care home until a later date.
The Care Act requires local authorities in England to offer deferred payments for people who don't want to sell their property immediately to pay for care.
Your local authority should provide access to independent financial advice to help you decide whether a deferred payment agreement would suit your circumstances.
Delaying
Deferring payment could be advantageous, for example if you're able to rent out the property, but might be more expensive for some. Payment for care is not written off but it is delayed, and this may provide flexibility.
The local authority provides a loan to pay care costs on the person's behalf, recovering the money at a later date - usually when the property is sold.
Local authorities should ensure that adequate security is in place to be confident of the person's ability to repay.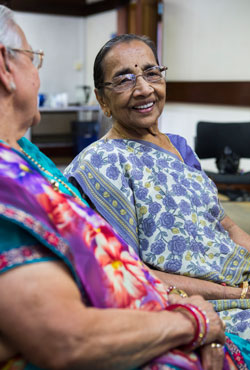 Paying
In England, interest accrues from when the agreement begins and there will also be an arrangement fee. The cap on care costs, to be introduced in England in April 2016, will not include this interest or arrangement fee.
After the person dies, any money still owed must be repaid within 90 days - any co-owners of the property must agree to this when the agreement is signed. This time limit may cause problems for people who have to then sell the property to pay off the loan.
See our factsheets Paying for care and support in England, Paying for care and support in Wales or NI factsheet: When does the health and social care trust pay for care? or call 0300 303 5933 to order.