Carers of people with dementia in County Tyrone come together for peer support
From the April/May 2016 issue of our magazine, learn how peer support groups can offer a lifeline to carers through meeting other people who understand what they are going through.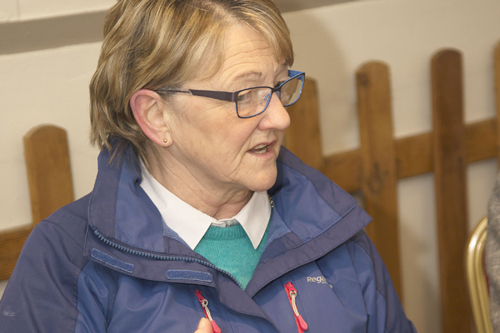 When Eugene Wilson, 54, talks about the monthly Carer Support Group in Cookstown, County Tyrone, its value is indisputable.
He says,
'Any problem I have, I go and ask them. I always tell other people to go to the group.'
Eugene's 89-year old mother was diagnosed with mixed dementia over three years ago, and he cares for her at home while holding down a job. The pressures can mount up, and he had a particularly 'bad patch' a couple of years ago.
'Meeting people at the group is very good, we give each other tips. Sometimes we have a good laugh too!'
Common ground
Mona McGlade, Dementia Support Worker, says the group's members are often dealing with very different circumstances, yet have common ground as carers.
'They can say the things they feel they can't say to others, and express their frustrations and how they're dealing with caring for the person with dementia.'
Sharing problems is not only about supporting the person in that situation. It also helps others prepare for possible future issues – from dealing with incontinence to feelings of guilt when someone moves into a care home.
Find dementia services near you using our online directory, Dementia Connect.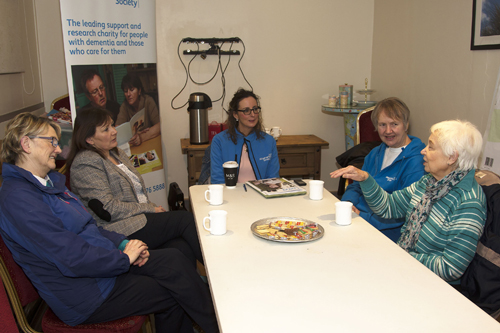 Really worthwhile
Geraldine Dynes, 50, says,
'The group is a really worthwhile way to spend one and a half hours.'
Her mother, diagnosed with mixed dementia three years ago, moved into residential care in November.
Geraldine says,
'I do find the group very beneficial, even if it's just getting rid of things I've been bottling up.
'Sometimes you're listening to someone and suddenly think, "That's the situation I'm in!"'
Give it a try
Volunteer Anne Thompson enjoys her role of making sure everyone feels welcome.
She says,
'It frees the support worker up to talk to people. And if you come every month and see the same faces there, it helps build a relationship.'
Mona says that everyone is different, and it can be daunting to come to a group for the first time, but she encourages carers to give it a go.
'It took three months before one gentleman came along, but he's been to every one since. You don't know until you try it.'