Dementia-friendly garden centre guide
Read our dementia-friendly arts guide to find out how garden centres can be made welcoming for people with dementia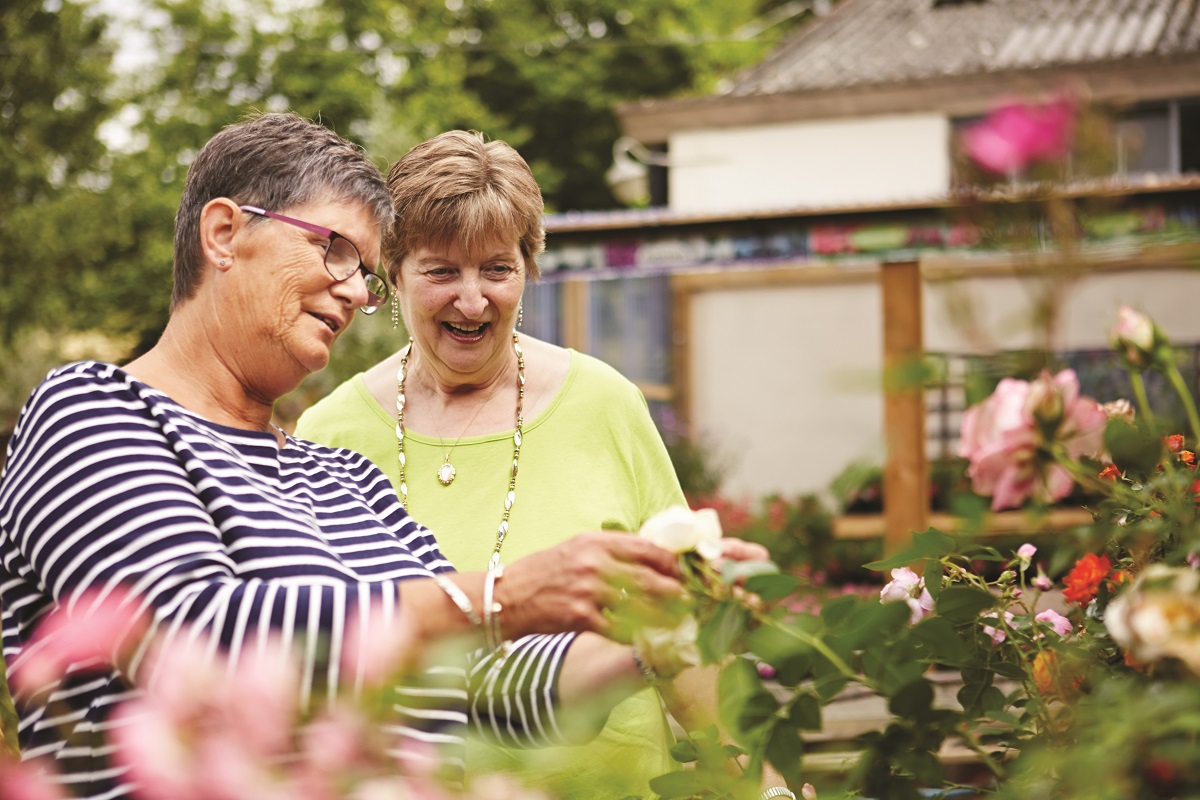 People affected by dementia often have to give up the activities they want or need to do due to inaccessible and unsupportive environments. This includes gardening and visiting their local garden centre.
Visiting garden centres is one of the top five activities people with dementia want to do. It's important, then, that garden centres across the country feel equipped to support their customers affected by dementia.
'A garden can help people living with dementia enjoy socialising and connect with others by creating a shared experience, to take part in physical activity and stimulate the senses and memories, all of which greatly improves their well-being - Alan Titchmarsh
Dementia-friendly garden centre guide: this free resource is full of tips and advice for any size of organisation
Download the guide
What is our Dementia-friendly garden centre guide?
Our Dementia-friendly garden centre guide contains information about how dementia affects people's experience of interacting with different organisations. It also provides tips, guidance and signposting to help garden centres become more dementia-friendly.
Who is it for?
The guide is for garden centres of all sizes.