Turning up the Volume on living with dementia
A national survey and interview activity from Alzheimer's Society, to measure experience of people with dementia and carers.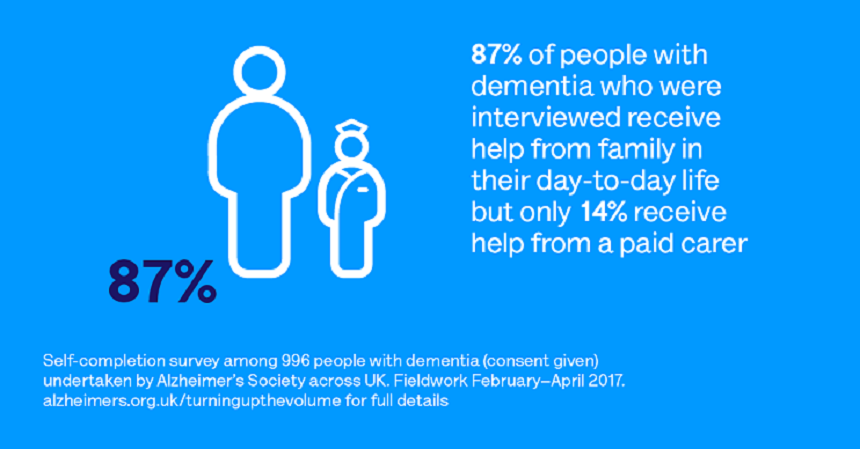 ​
The Purpose
This work was carried out to learn about the real story of what it's like to live with dementia, or be an unpaid carer, in England, Wales and Northern Ireland - and to find out what the general public thinks and feels about dementia. 
Preparation
A pilot survey of 148 people with dementia helped the organisation to improve the main survey.
Moderators were provided with training by Alzheimer's Society before the research.
What happened
Around 1,000 Alzheimer's Society service users living with dementia took part in a survey. This used a quantitative approach, asking people to tick about their agreement with statements. 82% of respondents completed the survey with help, while18% completed the survey alone. 
Ipsos MORI conducted in-depth interviews with 32 people living with dementia.
Interviews were conducted in people's own homes, residential care homes or drop-in day centres. 

The participants included

people from different ethnic and social groups
people under 65
people living in rural areas
people living alone. 
Ipsos MORI interviewed a nationally representative quota sample of 3,462 adults aged 40 years and over across the UK. Of those who chose to complete this survey 500 interviews were achieved with people who claim to look after, or give any unpaid help or support to a family member, neighbour or someone else who has been diagnosed with dementia. All participants were interviewed online. 
The results
The findings show the gap that exists for some people with dementia between what they need to live well, and their day-to-day experience.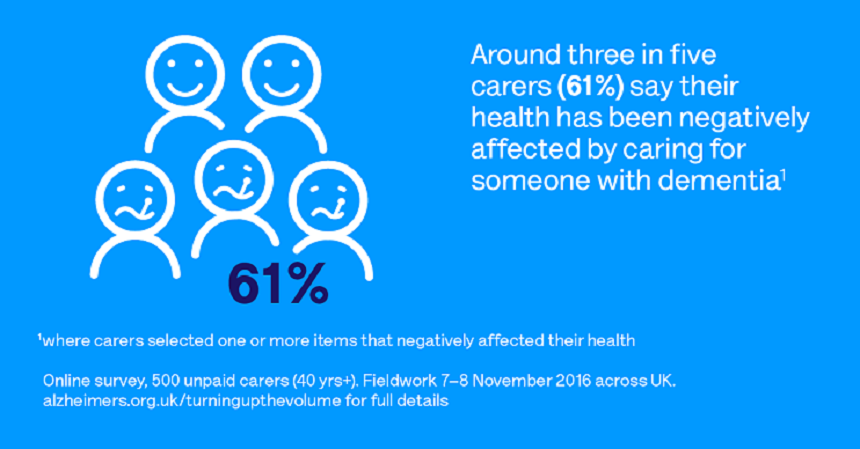 ​
The results were used in a report 'Turning up the Volume: unheard voices of people with dementia' (2017)   ​
What changed for people with dementia
Alzheimer's Society has been able to use the findings to help raise awareness in its policy and campaigns work.
Useful link
More information about this work.