Painted Lady butterflies are nomads. They carry out a 7.500-mile round trip from tropical Africa to the Arctic Circle every year. They cover up to 100 miles per day at an altitude of up to 3,000 feet and a maximum speed of 30mph. They are the most widely distributed butterfly in the world.
It is usually the children of the original migrants that arrive in the UK in May, having been born on route, in Spain, and then it is a third generation that return South in September.
In the record-breaking heat, the National Trust attributed the butterfly boom, one of the nature highlights of the year, to climate change. Painted Lady butterflies were among many migrants and plants that enjoyed a bumper year.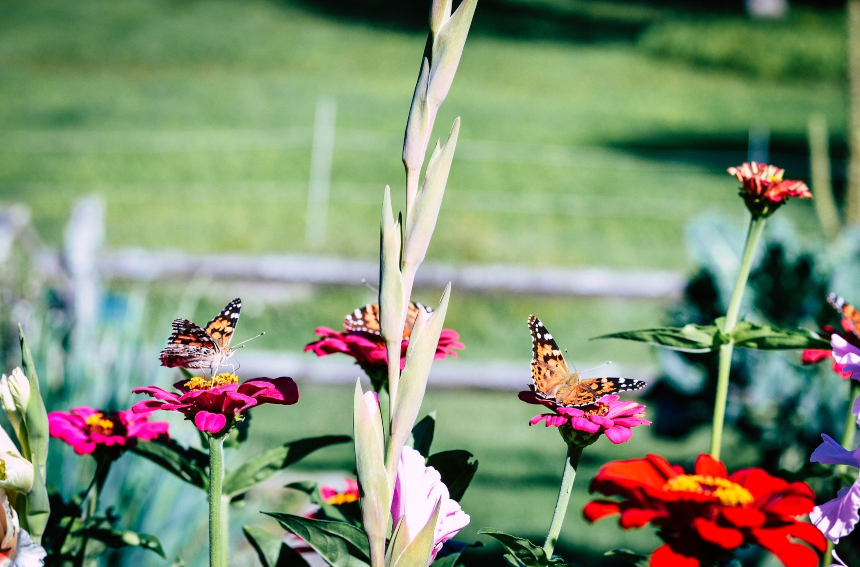 ​
A group of visiting Painted Lady butterflies.
Image: Veronica Bosley via Pixabay