Alzheimer's Society is delighted to have worked with How Do I? to support the development of a new smartphone application, Refresh. This exciting new tool aims to help people with dementia live independently for longer.
Through our Accelerator Programme, Alzheimer's Society has partnered with technology company, How Do I?, to develop an exciting new mobile video support tool, Refresh.
Refresh helps people with dementia carry out everyday tasks, by flashing up personalised 'how to' videos when their phone scans an object.
As well as providing prompts of daily routines, like using the washing machine or toaster, Refresh can help people with dementia remember past experiences and activities. Loved ones can record an explanation of a photo, and the memory it captures.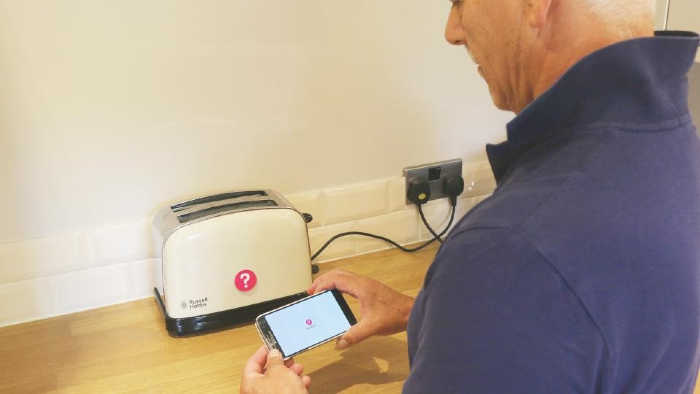 This type of technology is particularly important as our research shows that the number of people with dementia who are currently living alone (120,000 people) is set to double in the next 20 years.
Accelerating innovation to transform the lives of people affected by dementia
Refresh is the first of a number of projects we will be supporting in the coming years through our Accelerator Programme. The programme, which received nearly 50 applications, invites as many people as possible – from all backgrounds and occupations - to develop products and services that improve the lives of people affected by dementia.
Our Innovation team will be accepting applications to our Accelerator programme again in the autumn.
Technology and innovation has the power to transform lives, and we want to harness this power for the 850,000 people living with dementia across the UK.
'While we work tirelessly to find a cure for this devastating disease, technologies like How Do I? can help improve care and lives for everyone living with dementia today.
'Through assistive technology we can transform our understanding of how to best manage dementia - but we need everyone to take part to help us find the most promising and revolutionary ideas.'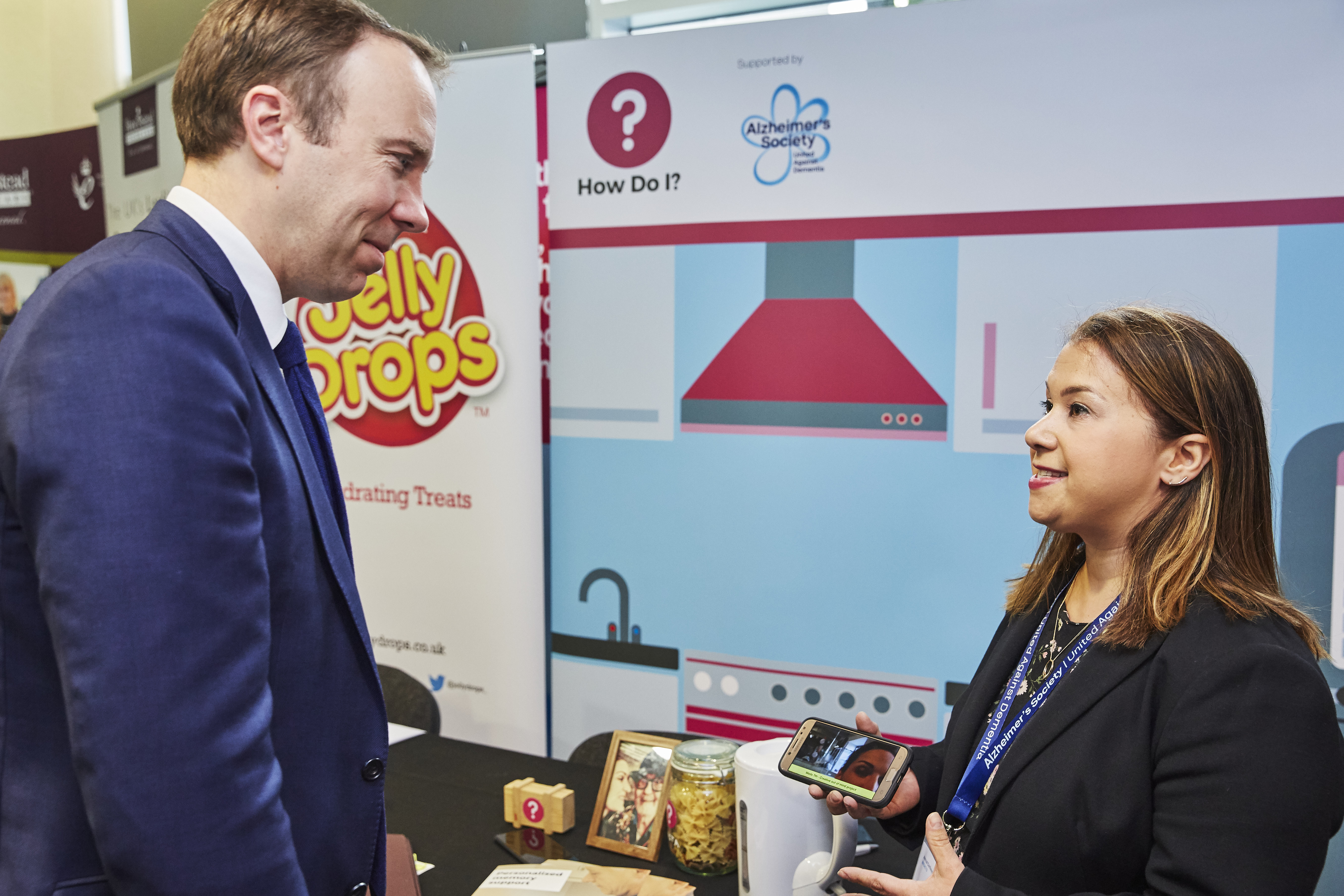 ​
Taryl Law, CEO & Co-founder of How Do I? and Matt Hancock, Secretary of State for Health and Social Care at the Alzheimer's Society annual conference.
Why did we select Refresh?
Our panel of experts and people affected by dementia selected Refresh to receive £100,000. This funding will enable the team to speed up the development process and make the app available as quickly as possible to the people who need it most.
The How Do I? team demonstrated a personal and professional commitment to improving life for people affected by dementia. Their mobile video support tool has the potential to keep people with dementia living at home for longer, in a way that promotes independence and self-management.

Working with people affected by dementia to develop the app
Over the next year we will be working closely with the How Do I? team and people affected by dementia, continuing the development of the smartphone app and bringing it to market. We will ensure that the app can, in practice, be used by people affected by dementia, so that its positive impact is as far-reaching as possible.
We're very excited to see how their innovation progresses and is tailored to support people with dementia to live independently.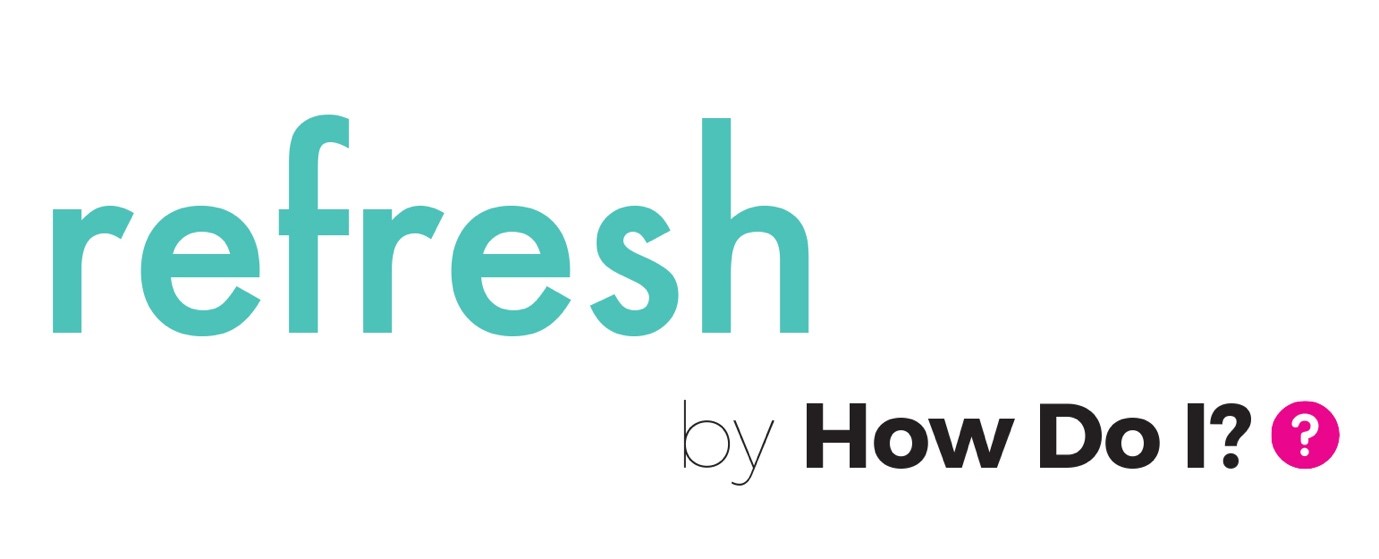 We have now reached the end of our partnership with How Do I? and they are looking to work with other partners to take their exciting mobile video support tool forward. They are also seeking follow-on investment to bring Refresh to market. To learn more, please contact Taryl Law at [email protected].
Read more about how Alzheimer's Society is looking to fund innovations and inventions that could help people affected by dementia live better.
Find out more