Jonathan Miller was President of Alzheimer's Society from 1984 until the early 2000s, when he retired to become President Emeritus. During that time he helped make great strides in raising awareness of dementia. Former Alzheimer's Society Chair Nori Graham remembers his time fighting for people affected by dementia.
Photo – credit: Tom Miller - www.tommiller.co.uk
I have known Jonathan from our medical student days at University College hospital in the mid 1950s. He was two years ahead of me, but in the same year as my husband, Philip. They already knew each other from Cambridge University where they had both done their pre-clinical training. Jonathan by the time he entered UCH had married Rachel, a girl he had known as a friend at school. The four of us were good friends at that time and have remained so to this day.
Jonathan's mother, Betty Miller, developed Alzheimer's disease and died in her fifties. She had been a successful novelist and biographer. His father, Emmanuel Miller was a pioneering child psychiatrist.
In the mid-1980s, Jonathan was a well-known public figure, making many appearances on television. When he indicated that he was interested in becoming involved in the affairs of the Alzheimer Society, he was approached and in 1984 agreed to be its President. The first report of his involvement was in the 1984 Society newsletter where it is reported that he was to open a new day centre for the South Cleveland branch of the Society. During the rest of the 980s and 1990s he attended the Society AGMs and introduced people to the Society whom he thought would be helpful.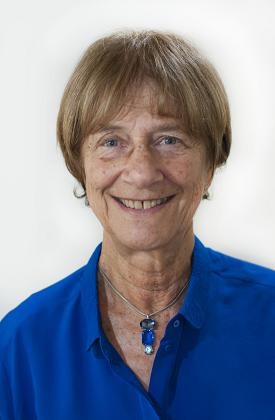 ​
Nori Graham
'Great understanding' of dementia
In 1987 the Society was looking for a Chair and Jonathan suggested that I should be approached. I was duly elected at the AGM in Sheffield in September 1987. I remember him promising me that, if I were elected, he would be supportive and do his best to help raise awareness. He kept his word.

In 1985 the Society commissioned a Report on its position by a consultancy firm, Comedia. The Report commented: 'It is difficult to imagine a better presidential asset for ADS than Jonathan Miller. The combination of a media background, media experience, personal charm and public speaking ability are virtually unique'.
Noreen Miller (Siba), Executive Director of the Society in the early 1990s, writes 'When thinking of Jonathan I immediately think of his huge creative energy for our success, voraciousness for the issues and great understanding because of his own experience and professional expertise'.
Raising awareness of Alzheimer's disease
In my early years as Chair in the late 1980s and early 1990s, with Noreen as our Executive director and Jonathan as our active , constantly televised President we had a magnificent opportunity to create greater awareness of Alzheimer's Disease. The American feature film 'Do you remember love?' starring Joanne Woodward shown on BBC 2 on July 4 1988, was followed by a personal appeal by Jonathan resulted in a real breakthrough in awareness in sections of the population who would otherwise have taken little interest.
This programme was followed by a phone-in in which I and many others participated and many of the 2000 calls and subsequent enquiries revealed a need for help and information which the Society was now in a good position to provide. As Noreen wrote in the July 1988 Newsletter: 'We nearly lost this opportunity of the appeal because of lack of resources at the BBC' but Noreen alerted Jonathan who sprang into action and, thanks to him, within 24 hours the decision was reversed and a strong mention was given to Alzheimer's disease and the Society.
Also in July 1988 Jonathan helped to make a fundraising promotional video which was then shown at the AGM in September 1988 held in Bath.
On February 22,1989 the Society celebrated its tenth anniversary. A reception was held at the Martini terrace and opened by the Rt Hon. John Major (chief Secretary to the Treasury). It was hosted by Jonathan and attended by many government ministers, past and present. Excellent speeches by Jonathan and John Major were the highlights of the evening.
A most powerful influence
Cora Philips, founder of the Society, described Jonathan as 'our most talented and caring President'. She wrote of the speeches: 'They made us feel that we are now firmly on the map and spoke in a practical , forward-looking way for a specialised place for people with Alzheimer's disease in future planning in the NHS'. Growing Parliamentary interest was very encouraging and there is no doubt that Jonathan was a most powerful influence.
In May 1989 'Who Cares?' a new 6-part weekly TV series was shown on BBC 2 and then repeated on BBC1. The series was introduced by Jonathan with considerable coverage of Alzheimer's disease. This was another example of a great step forward in public awareness. Later that year, Jonathan gave the after dinner speech at the tenth anniversary dinner held during the AGM.
The following year at the AGM in Norwich Jonathan gave the after-dinner speech, 'characteristically stimulating' during which he announced the marvellous news that Princess Alexandra had agreed to become the Royal Patron of the Society.
In March 1991, a new 6 part series of 'Who cares now?' was broadcast on BBC1 starting in April. Later that year, at the AGM in Swansea, Jonathan presented Noreen with her leaving present and helped her open it!
Tributes to Jonathan
Noreen wrote in the October 1991 Newsletter: 'Jonathan changed his timetable especially to be with us , and gave a thought provoking address. I was touched to receive a tribute from Jonathan and the new Director, (Harry Cayton)'
Clive Evers writes 'I remember talking to Jonathan after the dinner at the AGM in Swansea and recall that he was so very informal and friendly and not at all formidable'
Harry Cayton writes 'In the 1990s Jonathan was always supportive of the Society and willing to lend his name to appeals. He attended the opening of the Gordon House office by Princess Alexandra in March 1994 which helped make it a very special occasion for the staff team.'
In 2001, to mark Alzheimer's awareness week a debate was held in the Wellcome Institute Lecture Theatre. The subject for debate was : 'Will the human mind ever understand the human mind?' The debaters were Professor Colin Blakemore, CEO of the MRC and Jonathan, President of the Alzheimer's Society. Colin argued in favour, with Jonathan against. My recollection is that the audience, being optimists, narrowly supported Colin. I have been pondering ever since on one phrase of Jonathan's. 'Consciousness is not an attribute of brain in the way that liquidity is an attribute of water'.'
Later, in the early 2000s, Jon Snow was elected President and Jonathan was made Emeritus President. By that time, the Society was well established and had recruited numerous celebrities to the cause of raising awareness of Alzheimer's Disease. We should not forget however that, in its earlier, more fragile life, Jonathan had played a major part in putting the Society and therefore the disease itself on the map.
The information above has been drawn from Annual Reports and Society Newsletters. In addition to my own recollections, Gordon Wilcock, Morella Kayman, Noreen Siba (Miller), Harry Cayton and Clive Evers have given me their own memories of Jonathan.