Georgina, 21, has written a poem inspired by her Grandad Brian, who sadly died of dementia. It's about his favourite bird, a robin. Whenever she sees one now she smiles and thinks of him.
My Grandad, Brian, was diagnosed with dementia while I was in secondary school. Unless you've been affected by dementia in some way, it's hard to explain the real heartbreaking impact that it has on the people you love.
To see someone get upset or frustrated because they can't do what they used to, to see their memory deteriorate and to not remember some or all of their life, it can't be put into words.
Grandad always put others first
I would go round my grandparents' house a few times a week and my grandad would always give me the brightest smile and ask how I was. On the darkest of days, his smile truly lit up the room.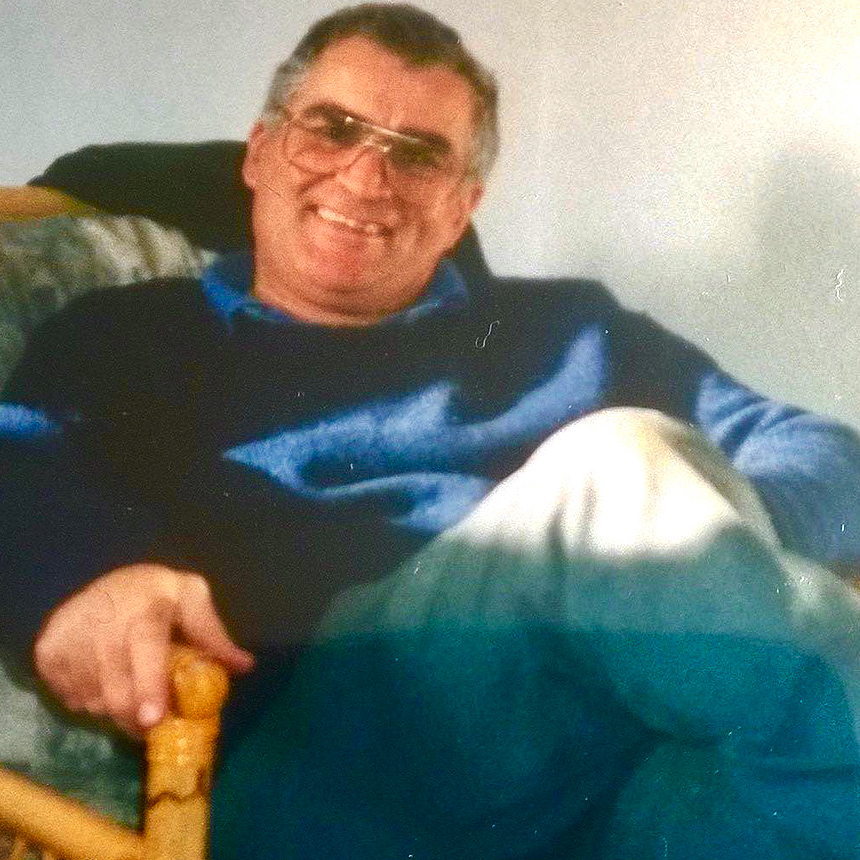 Georgina's Grandad Brian.​
He would always reply back when asked how he was with, 'Not too bad, not too bad,' even when I could see he was unwell. This reflects how selfless he really was, forever asking how others were doing, forever putting others first.
This poem is dedicated to a loving husband, father and grandad, who loved watching the little red robin in his chair.
The same robin appears at the house to this day. It's a reminder to always treasure the moments we have with the people we love the most.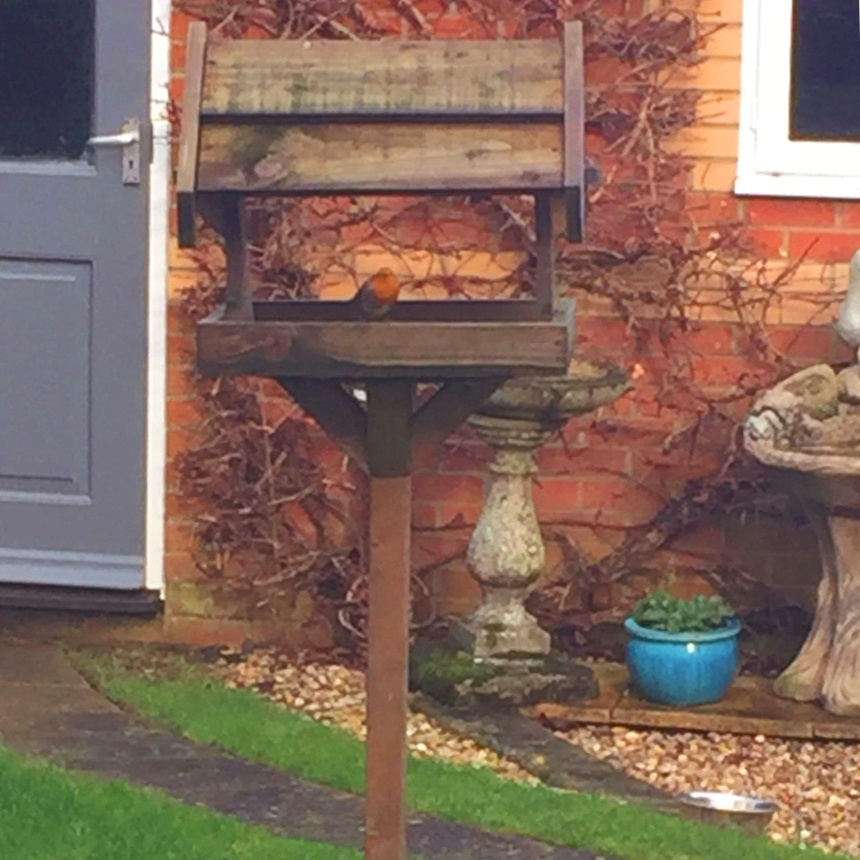 ​
Brian's favourite bird, the robin red breast, on his bird table.
Grandad, our lives are incomplete, the sun doesn't shine as bright. You will forever be my role model and will always remain the brightest star in the sky.
Together we will find a cure, together we will beat dementia
The Red Robin
by Georgina Stray
You sit in your patterned armchair every day,
Not knowing what to do or knowing what to say.
You find it hard to remember what you have just done,
But sit and listen carefully to the birds which have sung.
You sit so peacefully, trying to remember,
All of the memories that we have shared together,
But you struggle, due to this horrible disease,
So instead you decide to watch the birds in the trees.
There sits a red belly robin, on a nearby branch,
'Robins are my favourite' you smile and glance.
The little things that remind us you're still here,
Even though the memories may not be near.
So every morning we would sit watching the birds
Waiting for your favourite robin to appear,
Even if you may forget, even when your mind isn't clear.
Just to see you smile at the robin again,
I could sit and watch this for hours, my friend.
Now I sit and I watch on my own,
Hoping that the robin isn't far from home.
And when I see that robin, a tear is in my eye,
Knowing you are there, that you are nearby.
Although you couldn't always remember
I miss you and your smile,
And these are memories I will treasure forever.
Dementia, we won't let you win,
You can take memories, but we will never let you in.
You take the people we love from us,
Take their memories, their love, their trust.
But we will continue to build on every day,
Making new memories even if they may fade away.
You won't take his smile, you can't take the robin away.
If you have a question about dementia or need some support, call our helpline to speak with our expert advisers, or join Dementia Talking Point to chat with other people in your situation.
Talking Point
Visit our online community to get advice, share experiences, connect.