See the list of roles and incumbents within Alzheimer's Society Executive Leadership Team (ELT).
Kate Lee, Chief Executive
I've had first-hand experience of the devastation that a dementia diagnosis can have on a family, along with the amazing professionalism, warmth and understanding the Alzheimer's Society bring to that heartbreak. So growing the impact of this organisation is truly a dream job for me.
About Kate
Kate joined Alzheimer's Society as Chief Executive in March 2020, and is dedicated to providing help and hope to people affected by dementia to face some of the most frightening times of their lives.
With a track record in transformational change, Kate has overseen the launch of a new strategy, values and culture development programme.
Over the pandemic period, she ensured continuing support and advice for people with dementia, influenced fundamental changes to the health and social care system, and brought increased financial stability and an inclusive, collaborative environment to the organisation.
Prior to this role, Kate was CEO at children's cancer charity Young Lives vs Cancer for four years. During this time, she rebranded the organisation and grew income from £20m to £30m, including overseeing the Morrison's Partnership. She successfully lobbied Government to fund the funerals of all children under the age of 18 and founded the Children and Young People's Cancer Coalition.
She was previously CEO of Myton Hospice, a large Adult Palliative Care Charity in Coventry and Warwickshire. Prior to this, she spent 16 years at British Red Cross leading UK service delivery, before becoming Director of UK and International Strategy and Deputy CEO in 2005.
Kate is passionate about the UK voluntary sector and has won awards for her drive to increase transparency – publicly challenging misleading methods of reporting which distract from impact.
She is currently a Trustee of World Child Cancer and advisor to Coppafeel! following nine years as a founding trustee. She has won and been highly commended as the Charity Times and Third Sector CEO of the year.
Kate is a proud Yorkshire woman and currently lives in Coventry with her two teenage children and dog Luna; she loves gardening and tea.
Fiona Carragher, Director of Research and Influencing
My career has been underpinned by taking the best of research and science through policy into practise. There is no doubt that dementia is the biggest health and societal challenge we face and if we all put our strength behind it, we will make a difference.
About Fiona
Fiona joined Alzheimer's Society in January 2019. She plays a pivotal role in the Society's vision to create a world without dementia: leading our world-class research programme and striving to strengthen our position as the national charity leader on dementia health and social care policy.
A Consultant Clinical Biochemist by background, Fiona has worked in multi-professional teams for two decades at a range of large hospitals, including the Royal Hospital for Sick Children (Edinburgh) and Kings College Hospital (London) – with a focus on providing high quality, innovative services.
Prior to joining the Society, Fiona was the Deputy Chief Scientific Officer for NHS England. Here, she provided leadership for 50,000 healthcare science professionals, and expert advice to the health system on science, innovation, and diagnostics – most notably in establishing the UK Antimicrobial Resistance Diagnostics programme and the system wide Action Plan on Hearing Loss.
Fiona is a passionate advocate for women in health and led the establishment of the first Women in Science and Engineering fellowship programme in the NHS.
She has also joined the board of Kent and Medway Health and Social Care Partnership NHS Trust as a Non-Executive Director.
Robert Butler, Director of Finance and Corporate Resources
My career has been spent helping organisations deliver value for money and to operate effectively. I'm tremendously proud to contribute to the great work that Alzheimer's Society is doing, and I'm inspired every day by the generosity of our supporters who make this all possible. 
About Robert
Robert leads the Finance and Corporate Resources directorate, enabling our people to deliver impact for people affected by dementia, through the provision of efficient systems, processes, and advice by our Finance and Compliance, Technology, and Infrastructure teams. 
Before joining the Society, Robert was Deputy Chief Financial Officer at Save the Children UK. Here, he led a Finance change programme to transform the finance team, key finance systems and processes.  
Earlier in his career, Robert spent 20 years in the commercial sector, primarily at Thomson Reuters. This included several years based overseas in Switzerland, Asia, and the USA.
He worked in commercial and operational finance leadership roles supporting senior management teams often in complex, challenging environments and during periods of significant change. Whilst at Thomson Reuters, Robert supported several transformation programmes, impacting Finance and other business teams. 
Alex Hyde-Smith, Director of Fundraising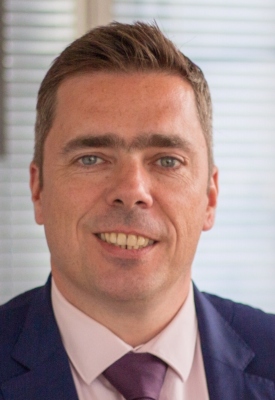 I joined the Society because I believe this is the generation that is going to make the most significant breakthroughs and progress on improving the lives of people affected by dementia.
About Alex
Alex joined Alzheimer's Society in June 2019. The focus of his role is to ensure both fundraising and our supporters are at the heart of the organisation.  
Alex started his working life in market research for one of the UK's largest research agencies, moving then into direct-response marketing. Here, he worked with corporate and charity clients, including The Princes Trust, Save the Children and FilmFour.  
The interest and respect Alex developed for the art and science of direct response prompted a move into the charity sector (they were far-nicer clients!), where he later joined Marie Curie.
Alex worked here for 9 years - latterly as the Director of Fundraising. Here, he learned the true power of collaboration and influencing across diverse stakeholder groups within large complex organisations. 
Now, he leads a dedicated, unified team across a strong portfolio of fundraising activities, with a clear 'one team, one target' strategy. 
Chris Gottlieb, Director of Marketing and Communications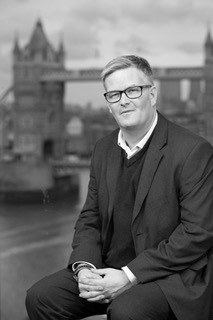 ​
I have worked in marketing for nearly 30 years on some of the world's most famous brands. For deeply personal reasons, this is some of the most important work in my career to date. It is a privilege to be working on one of the biggest challenges that we as a society face.
About Chris
Chris joined the Society in July 2019. He has led marketing and communications teams at London and Partners, Oxfam, Cystic Fibrosis Trust, the BBC and Tui UK amongst others. Campaigns he has led have been industry recognised as best in class by Brand Republic, Drum, City Nation Place, World Media, BAFTA, Promax and Benchmark . 
He was delighted when the 2019 Dementia Action Week #CureTheCareSystem campaign also won Gold at the prestigious international Shark advertising awards. Chris Gottlieb has a BA in English and French from Southampton University and is an alumni of London Business School's Senior Executive Programme.
Chris lives in Surrey with his wife Elly, sons Ollie and Josh and Tibetan dog Lola. When not working Chris can be found as the least flexible person in a yoga class, trying to play tennis like a 20 year old and travelling around Surrey playing competitive table tennis . 
Corinne Mills, Director of People and Organisational Development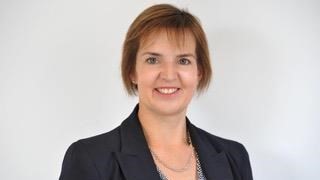 "I strongly believe a diverse, skilled, engaged and empowered workforce of volunteers and employees is fundamental to delivering the vital support the Society wants to provide for people with dementia. We want everyone who shares our vision to play a role."
About Corinne
Corinne has been leading the work to support, develop, enable and engage Alzheimer's Society's employees and volunteers for four years. 
With a career spanning more than 20 years working with organisations such as Marks and Spencer, Ofsted and RNIB, she has achieved outstanding results in organisational development, employee relations, employee engagement and organisational transformation.
Corinne's achievements were recognised in industry and functional awards including for the Best HR Strategy in Line with Business, and Excellence in Recruitment Innovation. She is also a fellow of the Chartered Institute of Personnel Development (CIPD).
During her time at the Society, Corinne has introduced a leadership coaching programme, apprenticeship programme, new pay and grading framework. She is leading her team to deliver an extensive culture development programme to enable all our employees and volunteers to thrive and deliver their best to support people affected by dementia.
Corinne has personal experience of dementia, with her grandad having Alzheimer's disease, which further fuels her determination to make a difference. She lives in Hertfordshire with her three children and is a keen rugby supporter, active volunteer and fundraiser and has recently enjoyed the challenge of triathlons.