Denise's story: 'Why I'm leaving a gift in my Will'
'My dad has dementia. I won't accept that's going to be a reality for my daughter. That's why I'm leaving a gift in my Will to Alzheimer's Society.'
'At the moment, I just appreciate every single minute I get with my dad. He's so full of life, and we share a wicked sense of humour. But all that could change.
'Dad was diagnosed with Alzheimer's and vascular dementia in 2015 only days before my Mum's funeral. It was an incredibly painful time.
'He won't remember what he did yesterday, or even minutes before. Dad's been known to tell the same story ten times in an hour.
'I can't change what will happen to Dad in the months and years to come, but I can't accept that's going to be a reality for my daughter, Amy. That's why I've chosen to include Alzheimer's Society in my Will.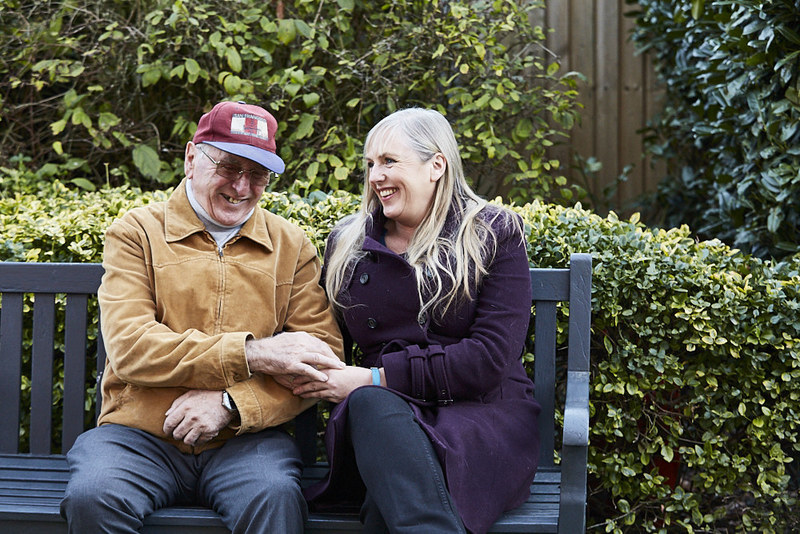 'In the here and now, Dad and I take each day as it comes. I reassure him that whatever happens in the later stages of the disease, I'll be there with him.'
Unite with Denise toward a dementia-free future with a gift in your Will to Alzheimer's Society
The guide contains:
• essential information on writing your Will
• a detailed guide to the executor's role
• important contact information
• information on our Will writing scheme, Will to Remember

If you've already pledged a gift in your Will to Alzheimer's Society, or are considering doing so, thank you so much. If you are happy to let us know your intentions, we would very much appreciate it to help us know we can plan far in the future.