Prime Minister's Champion Group
In March 2012, the Prime Minister set a challenge to deliver major improvements in dementia care and research by 2015 with a series of commitments to action.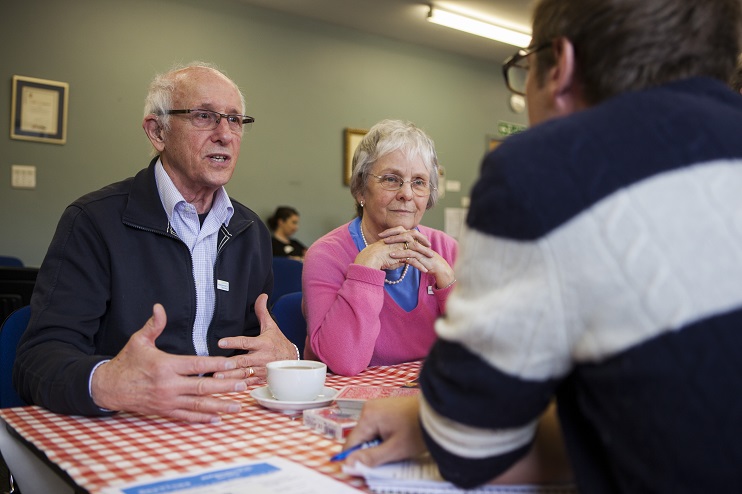 The three champion groups were set up to focus on the main areas for action: driving improvements in health and care, creating dementia friendly communities and improving dementia research.
We worked to address this challenge, and have since been issued a new Dementia Challenge coinciding with the Prime Minister's re-election, with new targets and actions to complete by 2020.
Find out more about the Prime Minister's Challenge on Dementia
The Prime Minister's Champion Group on Dementia Friendly Communities
Key commitments as part of the 2012 challenge to create dementia friendly communities were:
By March 2015, up to 20 cities, towns and villages would have signed up to become dementia-friendly
Support from leading businesses for the PM's Challenge on Dementia
An awareness-raising campaign
The Dementia Friendly Communities programme working in partnership with the Dementia Action Alliance would develop evidence on what a dementia-friendly community is
A champion group on dementia-friendly communities was established and meets regularly to work on how to develop dementia-friendly communities and associated work streams. This is chaired by Alzheimer's Society Chief Executive Officer, Jeremy Hughes CBE and Alzheimer's Society Celebrity Ambassador, Angela Rippon OBE.
The group is responsible for delivering action against the objectives set out in the Prime Minister's challenge on dementia and providing external expertise on how different sectors can become dementia-friendly. This group has grown and developed and we are launching a new way of working in January 2016 with the group meeting annually from May 2016.
Of the initial targets and actions set out by the PM Dementia Challenge 2012, we have achieved the following:
Overwhelming response from around the country has led to the creation of 152 dementia-friendly communities, greatly surpassing the original target of 20 by March 2015
Alzheimer's Society has worked with the British Standards Institute to produce the PAS1365: Code of Practice for Dementia Friendly Communities
Developing a pilot to look at how businesses can become dementia-friendly
In February 2015 we reached 1 million Dementia Friends in England and Wales
The 'Worried about your memory?' campaign has helped to raise awareness of dementia, the early signs and symptoms, and the importance of seeking help, as well as contributing to increased diagnosis rates in GPs from 48% to 66.5% (October 2015) in the last 2 years
The Champion Group has had task and finish groups working on different sectors to improve dementia-friendliness. Outputs to date include:
Accessing and Sharing Information: acting on behalf of a person with dementia
Creating a dementia-friendly workplace: A practical guide for employers
Becoming a dementia-friendly arts venue: A practical guide
Dementia-Friendly Technology Charter
Dementia-Friendly Financial Services Charter
How to help people with dementia: A guide for customer-facing staff
Becoming a dementia-friendly retailer: A practical guide