Dementia-friendly businesses
Find out how businesses can become more dementia-friendly and get our free guide. From retail to housing, utilities to entertainment, finance to transport, all sectors have a part to play.
Coronavirus (COVID-19): Advice and guidance for businesses
We need businesses to take action and support people affected by dementia at this difficult time to keep them safe and connected to their community in new and creative ways.
Please refer to our sector specific pages for our advised key actions.
Dementia-friendly business guide
This free resource is full of dementia friendly tips and advice for any size of organisation
Download your copy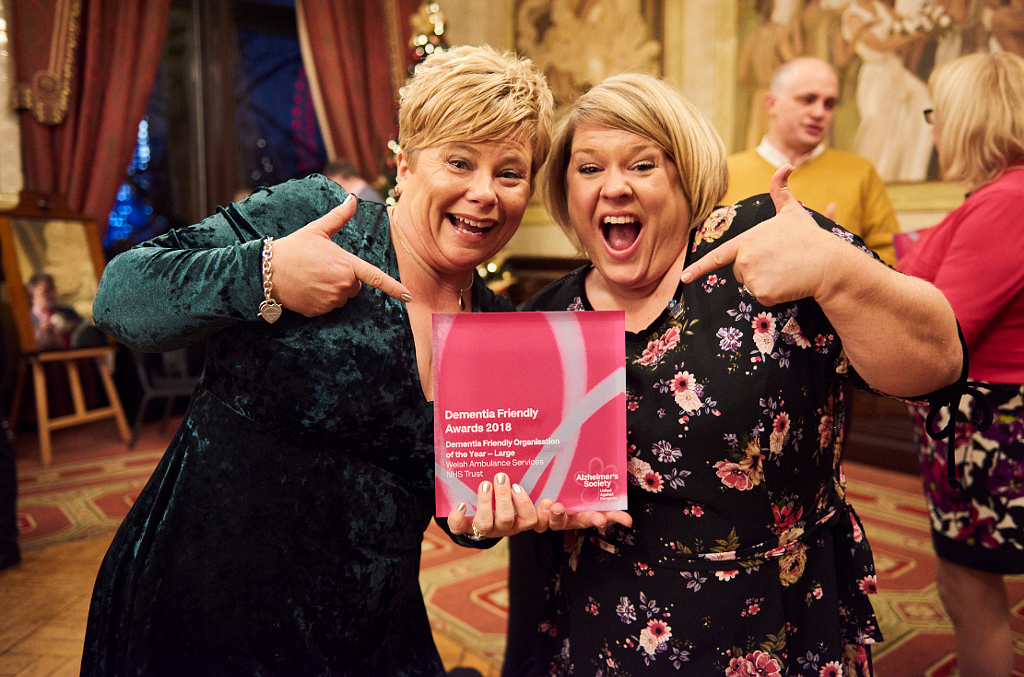 Dementia is one of the greatest challenges we face in society today. All businesses can contribute to tackling the social and economic impact of dementia.
Statistics show that less than half (47%) of people living with dementia feel a part of their community (Alzheimer's Society, 2013), and 28% said they have given up even getting out of the house.
Businesses and organisations can make a big difference for people with dementia and their carers by making a commitment to become more dementia-friendly. Becoming a dementia-friendly business is not only a socially responsible step but can also bring economic benefits.
Take a look at our case study of 'D Café' (Dementia Café) sessions, hosted by Machida City Government and Starbucks stores.
What is the Dementia-friendly business guide?
You will learn:
The business benefits of becoming dementia-friendly.

How you can support staff affected by dementia.

How you can make your physical environment more dementia-friendly.

How your business can be recognised for becoming more dementia-friendly.
The guide also includes real-life case studies from businesses big and small. These give practical advice on becoming dementia-friendly, and explain how making such changes which have affected their staff, customers, and business.
Who is it for?
This guide is for all businesses, of any sector or size.
Read the dementia-friendly business guide
Fill out a short form to get our guide, full of tips and advice for businesses.
Download your copy