19-year-old Maisie is a student currently living alone with her nan, Terry, who has Alzheimer's disease. Being a young carer at any time brings challenges, but coronavirus makes daily life harder for Maisie, as she starts to feel more and more lonely.
My Nan, Terry, is 66 years old. She was diagnosed four years ago with Alzheimer's disease. I am staying at my Nan's house with her during this coronavirus lockdown period.
She has always been very intelligent, and hard-working. She worked in the banking industry for years and would regularly travel abroad to train people.
She is a very loving person, towards her family and especially her dog Pepper.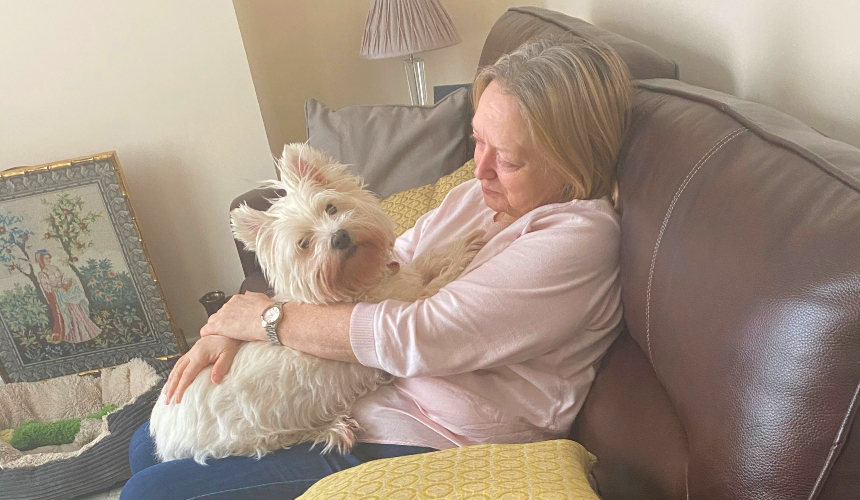 Our family unit
My family have always been very close, although like all families, we have our problems.
My Nan has seven granddaughters, including myself! So we've kept her busy throughout her years! She is missing them all very much and we make sure to talk about them. She's always asking what they've been up to.
Luckily, with the power of social media, I can usually keep her updated. However, keeping in contact with them is quite difficult as she struggles with telephone conversations. 
My Nan and myself have always been close, as have her and my mum. We used to go and visit Nan most weekends.
Since I was little, Nan has been with us on Christmas Day and we usually have a family celebration on Boxing Day. 
It is only the two of us living here now, and the dog. 
Challenges as a young carer
For anyone taking on a role as a carer is challenging, especially as a young girl during a global pandemic.
I am finding it increasingly difficult to care for my Nan as it is a really lonely and isolating time. More than anything, I miss my family.
I started university in September so I have been used to living with and being surrounded by people. This is such a lonely time for me. 
It's very difficult having to continually say 'No, you can't go and visit your friends because of coronavirus'. She asks many times a day and in the end I just feel horrible always telling her she can't.
As dementia progresses
We are struggling to find things to do. There are limited things that she used to enjoy which she can still do.
My Nan always enjoyed reading, so it is very difficult for her now as she can no longer follow the story.  
Shopping is another one of her favourite things, so we have been doing a little bit of online shopping here and there. 
But Nan gets very emotional when she discovers things she used to be able to do. She cries at least once a day, usually more. She has deteriorated very quickly in recent times.
We are realising how much more support she is going to need when life gets back to normal. 
Treasured moments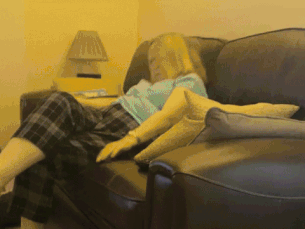 ​
This is a clip from my favourite video of my Nan. She isn't really a dancing person, but she does enjoy music and seems to really enjoy musical films at the moment. Recently, we have watched Bohemian Rhapsody, Rocketman and Grease in the past few weeks!
I have to say, as challenging as this time is, the time I am spending with my Nan now will always be my most treasured memory.
We are spending so much time together and the old nanny I knew comes out every so often and we really laugh together.
Although this is extremely difficult, it really is worthwhile as I feel like I am giving back to my Nan what she gave to all of us! 
Supporting a person with dementia at home
Take a look at our suggestions for carers on how to best support someone living with dementia while at home during the coronavirus pandemic. Alzheimer's Society and others are here for you over this time.
Read our guidance for carers