Diane wrote a moving poem about the changing relationship with her mother, Valerie, who had Alzheimer's disease. When her mother passed away, Diane read her poem, 'My Mum, My Mate' at the funeral.
My mum, Valerie, was born in Cleethorpes on 11 April 1936, and lived in Grimsby.
She met my dad, Tony, whilst at a dance. They enjoyed dancing most of their lives. Mum married my dad in June 1958. I was born the following year in December, and my sister in August 1966.
Mum was diagnosed with dementia when she was about 66 years old. Later, at about 72, she was diagnosed with Alzheimer's disease.

​
Connection to dementia
My mother's mum was diagnosed with vascular dementia around 80 years old, after her husband's death in 1986.
My mother's brother, Ron, had been diagnosed with Alzheimer's disease after my mother, although he was older. He passed away 18 months after my mother, his sister. He was looked after by his wife until she could not cope.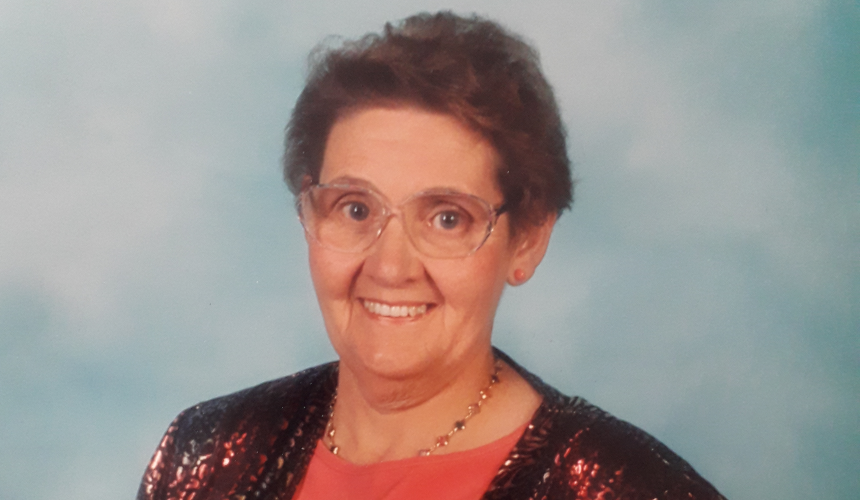 Caring for Mum
My father looked after my mother for a few years until it became too much for him. She then lived in a residential home in the village where my parents live, on the outskirts of Hull.
Mum always enjoyed trips out in the car with Dad and me. She also liked afternoon visits from Dad with Skype calls from my sister, Barbara, who lives in New Zealand.
Mum lived in the same care home as her own mother. I was told that sometimes Mum would wander into the room that years before her mother had lived in.
She would leave a dressing gown on the bed of room number seven (my grandma's room) and tell the carers it was for her mother.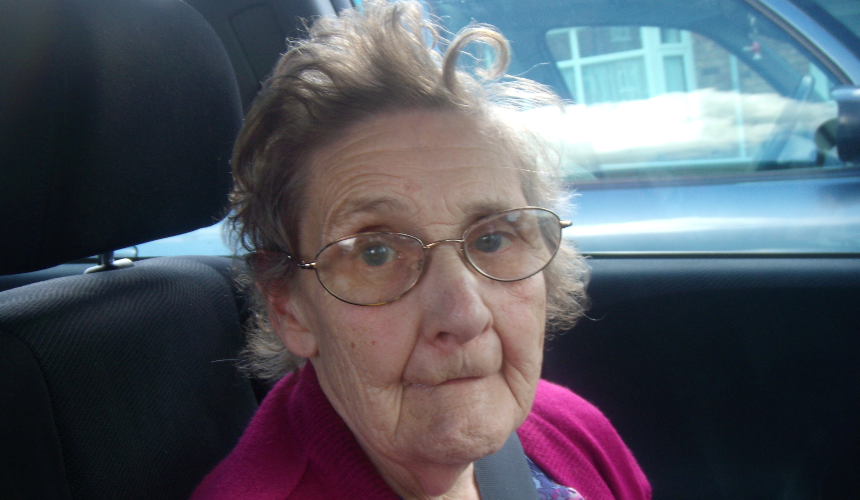 ​
Losing Mum
Mum lived approximately 13 years after her diagnosis. She fell in a care home toilet and became very ill after that. She passed away in 2015, aged 79 years. It was five months before her 80th birthday.
I wrote the following poem about the changing relationship with my mother. Although written a few years before, I ended up reading it at my mum's funeral five years ago.
My Mum, My Mate
by Diane Wilkinson
My lovely Mum,
My Best friend,
Valerie.
I was made from young loves dream. Well,
that's what you told me.
Although naïve to parenthood,
you naturally nurtured me.
In your arms, I often cried, when,
you boiled eggs for tea.
Although you managed to cook and
also comfort me.
You taught me to sing nursery rhymes,
Especially to our older relatives,
Pronouncing every word D.
You, encouraged me to say all the verses
When Barbara came along,
You taught me those small baby chores,
You called me your little helper.
You taught me to share, all my toys.
Especially with my sister, and
when she ventured away from home.
We all really missed her.
Through the years, you encouraged me in everything I did,
Told me not to be like you so fearful and so shy.
To make many friends, and
not ever be ashamed to cry.
You pushed me to read the lesson in church,
as you couldn't speak to a crowd,
Whatever, little thing I did
you were always so very, very, proud.
You patiently would shop with me,
traipsing around all day.
You came to Leeds, to help clean and make my home,
You did my ironing lots of times, although felt it a chore.
You were my inspiration.
As the years went by, though times had changed,
You were always still my Mum.
You'd taught me how to walk and eat.
And now, we had swapped places.
I helped you,
With those simple things
you were unable to do.
Your gentle, calm and grateful heart,
And blue / grey eyes, still always shone through.
We'd often laughed and would sing,
and pull all funny faces.
You loved our trips out in the car.
Keeping watch
as we went to different places.
But then
One day
I visited you.
With that same beaming smile and twinkling eyes
You told me.
Slow
and straight
You said
'You are my beauty.
You're old now.'
However old we are.
You'll always be.
My mum.
My mate. Valerie.