Find out what the 'dementia tax' is and why people with dementia should not bear the sole responsibility for saving and paying for their care.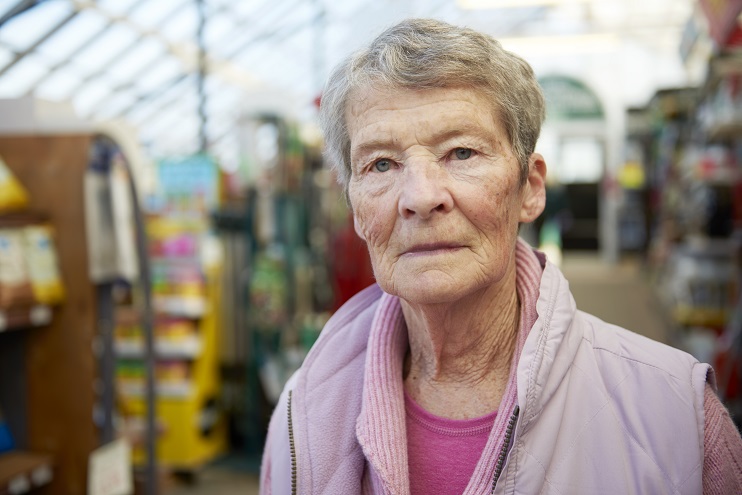 What is the 'dementia tax'?
Social care is the majority of care that people with dementia receive. It is a complex condition and the impact of symptoms can make it increasingly difficult to carry out the everyday tasks most of us take for granted, like washing, eating or using the toilet. Someone with dementia may require one to one support with nearly every aspect of life either at home with a homecare worker or in a care home. This is classed as social care, rather than care provided free on the NHS.
Social care is means-tested and therefore costly. People with dementia who have assets including their house over £23,250 are often paying hundreds of thousands of pounds for their care. We estimate that a typical person's bill for dementia care would take 125 years to save for. Currently, too many people with dementia and their families are buckling under the inordinate pressure of paying for their dementia care bill.
For many other long-term health conditions, such as cancer and heart disease, medical treatments are available for free on the NHS. However, these treatments don't yet exist for dementia, meaning that it is costly social care, as opposed to free treatments, that people with dementia are forced to pay for. It should not be the case that because you develop one condition over another, you can be left bankrupted by care costs. This is not a fair system and Alzheimer's Society has been calling for an end to this 'dementia tax' for the last nine years. See our previous Dementia tax report.
People with dementia should not bear the sole responsibility for saving and paying for their care. Successive Governments have disproportionately placed funding of dementia care squarely on the shoulders of people affected, but we know that even if people pre-emptively saved as they do for their pension, their dementia care bill would take over a lifetime to save for. The next Government must put an end to the 'dementia tax' through protecting people with dementia from the catastrophic costs of their care. A new long-term and sustainable system must be established which shares the cost with people with dementia.
How much is 'dementia tax'?
The cost of dementia to the UK is currently £26 billion a year, which works out as an average annual cost of £32,250 per person with dementia. Two-thirds of this cost is currently being paid by people with dementia and their families, either in unpaid care (£11.6 billion) or in paying for private social care. This is in contrast to other conditions, such as heart disease and cancer, where the NHS provides care that is free at the point of use.
The cost of a care home for someone with dementia can be between £600-1,200 a week, and good quality dementia care in the home costing at least £20 per hour. People with dementia and their families can be paying these costs for a number of years. Alzheimer's Society calculations suggest that it costs an average of £100,000 for an individual's dementia care.
In the current system, the majority of people with dementia currently have to fund the entirety of their care, unless they are deemed to have assets of less than £23,250. This means that many face the daunting prospect of spending everything they have on their care, until they spend under this limit. To make matters worse, people with dementia and carers are paying for services that often do not deliver good quality care.
We have heard from many people who have spent entire life savings on care for themselves or their family, often resulting in significant personal sacrifice such as selling their home, to pay for it. For many people this will not be the case as they may receive support from family carers, however it is neither fair nor sustainable to expect family carers to continually shoulder so much responsibility.
Are members of the public aware of this cost?
Recent Alzheimer's Society polling of the general public has highlighted that people are increasingly aware of and worried about the challenges in the current care system:
The public see social care as an increasingly important issue facing the country, polling above education, crime, the environment, welfare benefits and pensions.
63% of people have told us they are worried that any savings they have will be spent on care and that they would have nothing to leave to pass on their children or loved ones.
72% of people feel worried, angry or frightened about the possibility of losing their home to pay for social care if they developed dementia.
81% of people say they feel angry, worried or frightened about the Government not addressing the issue of social care, which represents a 10% rise since June.
Alzheimer's Society is calling for a fair and sustainable cost of care for people with dementia.
Sign up and join our Campaigning work
If you or someone you know are worried about or affected by dementia, we are here for you. Find out more.