It is very common for people with dementia to experience behavioural and psychological symptoms such as aggression and agitation. Find out how anti-psychotic drugs can treat these symptoms.
Aggression and agitation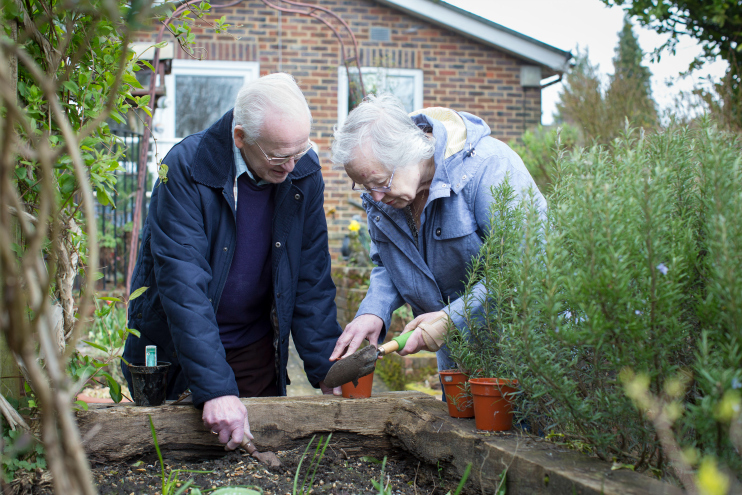 There are a number of simple treatment and therapy options that can dramatically improve symotoms of aggression without the need for medication. This is called person-centred care.
In some cases medication can help and people may be prescribed antipsychotic drugs. While antipsychotic drugs do help some people, they can cause side-effects, particularly when used over a long period of time. In about half of people with dementia these drugs do not work.
Two thirds of prescriptions for antipsychotics are unnecessary or inappropriate. Alzheimer's Society is working with people with dementia, carers and health and social care professionals to help reduce the use of these drugs.
What are antipsychotics?
Antipsychotic drugs are a group of medications that are usually used to treat people with mental health conditions such as schizophrenia.
Only one antipsychotic - risperidone - is licensed for use in people with dementia. Other commonly used antipsychotics include aripiprazole, olanzapine, quetiapine and haloperidol.
What are the risks?
Antipsychotic drugs help around half of the people with dementia who take them and can be an important part of their treatment. However, they can also cause side-effects especially when used for longer than 12 weeks. Side effects include sedation, shakiness and unsteadiness, falls, blood clots, stroke and worsening of dementia symptoms. Antipsychotics have also been linked to higher mortality in people with dementia in care homes.
Side-effects can usually be managed through careful monitoring during short term use (up to 12 weeks). Over longer periods of time the risk to the person becomes higher. This is why all prescriptions should be reviewed and stopped after 12 weeks except in extreme circumstances.
What are the alternatives?
Behavioural and psychological symptoms can often be managed without medication through person-centred care. This involves tailoring the person's care to their interests, abilities, history and personality to make sure they are comfortable and engaged. It is important to give them the chance to take part in one-to-one conversation and activities that interest them.
Symptoms can also occur due to unmet needs. It's important for the person's doctor to check for pain, dehydration and any underlying health issues requiring medical treatment, for example, an infection. There may also be triggers in the person's environment that are causing the symptoms. Family and carers should always be involved in decisions about a person's treatment as their knowledge of the person can be very valuable.
Except in extreme circumstances antipsychotics should only be used after these options have been tried.
Related downloads