Dr Luke Whiley talks about his dementia research investigating connections between the gut and brain.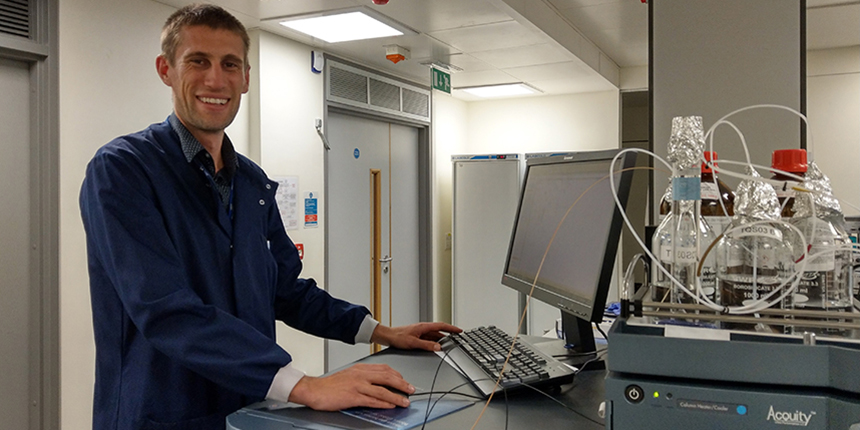 Who are you?
My name is Luke Whiley and I'm a postdoctoral researcher at the UK Dementia Research Institute at Imperial College London. I am researching how and why people get dementia.
Before I started this work at Imperial, I did my PhD at King's College London. This involved investigating how certain fats – lipids – in the brain are different in people who have Alzheimer's.
What are you researching now?
My research involves looking at processes in our body that make us who we are, and which have an impact on our health and disease.
Some of these things can be controlled by lifestyle factors such as what we eat and whether we smoke. However, other factors – including the genes we inherit from our parents – are beyond our control.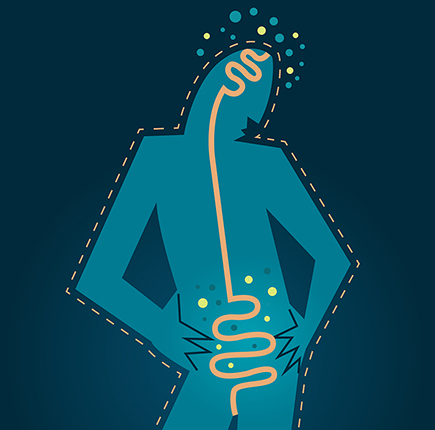 In particular, I'm looking at the gut and how the combination of bacteria that normally live there can influence our health. We believe there are more bacterial cells in our gut than there are of our own cells in our entire body, so it is understandable that they could play a big role in our health.
Many of the effects that these bacteria have on our bodies are believed to be good for us, but some could make us ill. Some bacteria even release chemicals that create signals provoking a response in our brains.
My work focuses on these chemicals to see if they could affect the processes that lead to dementia.
Gut-brain research in the news
New studies bring advances along the gut-liver-brain axis in Alzheimer's disease.
Read more
Why is this research important?
This research is important for two main reasons. First, if I discover that gut bacteria influence our brain health, this could help to explain why some people develop dementia while others have healthy brains until old age.
Secondly, if we identify which bacteria are protecting or hurting our brain health, then we can develop treatments to control the 'bad' bacteria and encourage the 'good', helping to keep our brains healthy throughout life.
What is next for you and your research?
Now that the UK Dementia Research Institute is up and running, this is a really exciting time for our field. I'm surrounded by team members from lots of different backgrounds, and we're all linking up and working together to tackle dementia. For example, our research now involves analytical scientists, microbiologists, statisticians, geneticists and epidemiologists. We're bringing all of this together to help us get an overall picture of health and dementia.
As for me personally, I'm expanding my research skills, ideas and networks of other researchers. Long term, I want to lead my own research group to help further uncover the causes of dementia.
Luke has also signed up to run the 2019 Virgin Money London Marathon for Dementia Revolution to raise funds for the UK Dementia Research Institute.
Join the Dementia Revolution
Dementia Revolution is a year-long partnership between Alzheimer's Society and Alzheimer's Research UK to power groundbreaking dementia research, overthrow old attitudes and lead the change towards a cure.
You don't have to run a marathon to support researchers like Luke
Find out what you can do
Care and cure magazine: Winter 18
Care and cure is the research magazine of Alzheimer's Society is for anyone interested in dementia research.
Subscribe now
More from Care and cure magazine: Winter 18:
Care and cure is the research magazine of Alzheimer's Society is for anyone interested in dementia research.
Subscribe now