Society Ambassador Dr Trevor Jarvis passes away
We are sad to announce the passing of the wonderful and totally committed Alzheimer's Society Ambassador and true Dementia Friends Champion, Dr Trevor Jarvis BEM. Our thoughts and heartfelt condolences go out to his wife and constant supporter, Ann, and his sons on the death of their loved one.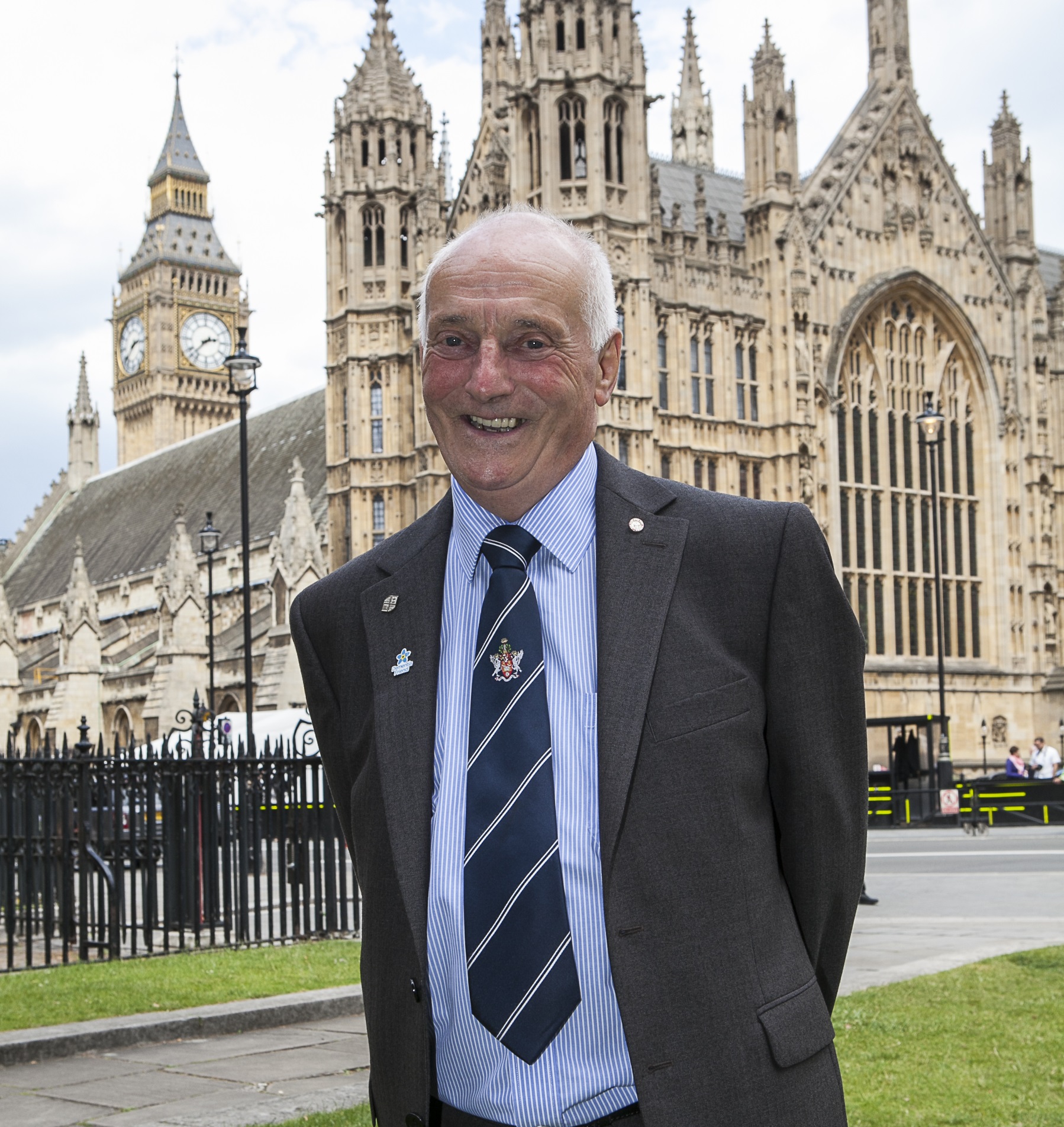 Trevor leaves an astonishing legacy for us all to admire and aspire to.
When Trevor was diagnosed with vascular dementia in 2001 at the age of 59, he had to leave his job as a Health and Safety officer. It could have left him feeling that he no longer had a purpose. But Trevor was a determined activist and became an ardent campaigner for the rights of people with dementia. He turned the news of his diagnosis around into a positive change and helping others with dementia to live better lives, living independently in their own communities.
Wherever he went, Trevor united others in the dementia movement. Trevor spoke out to thousands of people at hundreds of conferences in the UK and abroad about the realities of living with dementia. Whether talking directly to GPs, the media, health care workers, academics, supermarket chains, High St banks, politicians or Prime Ministers as a leading figure in the PM's Challenge on Dementia, Trevor was instrumental in achieving real change and fought for all those affected by this, as yet, incurable condition.
He was deservedly honoured by both Bradford University in receiving a doctorate and the Queen with the British Empire Medal for his work to challenge perceptions of dementia.
As Trevor himself put it:
"One of my greatest successes concerned the banks. My wife wants to help me stay independent so we were in a bank one day and they treated me rudely when I couldn't remember my chip and pin code, so I threatened to take them to the European courts. The upshot was that now people with any form of disability can get a signature card and sign for money. I feel very strongly that a person with a disability should have access to their money."
Trevor then went on to launch the first ever Dementia Friendly Financial Services Charter with Alzheimer's Society. A real pioneer.
His brightness of spirit was infectious and a few minutes with Trevor was guaranteed to brighten anyone's day.
Dr Trevor Jarvis, BEM was a one-off. We at Alzheimer's Society will continue his fight for a world without dementia.
Our deepest condolences go to his family, friends and all those who knew and were touched by Trevor's work during his time with us.
Jeremy Hughes CBE
Chief Executive
Alzheimer's Society