Sarah Thorpe explains how dementia-friendly churches have a role to play at the heart of a dementia-friendly community.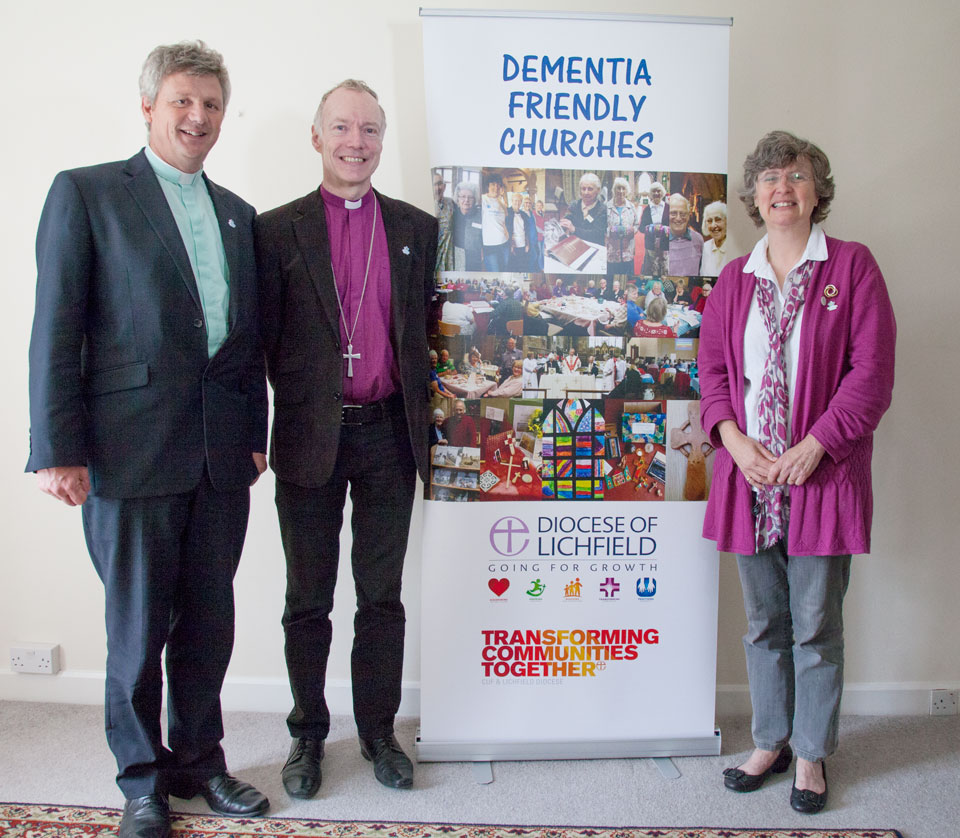 In 2013, we began work creating dementia-friendly churches across the diocese of Lichfield, an area with a population of over two million which includes Staffordshire and Stoke-on-Trent, the Black Country and most of Shropshire.
Just four years later Lichfield has been recognised for its work to become dementia friendly by Alzheimer's Society. This means it's regarded as a place where people with dementia are understood, respected and supported to contribute to community life with confidence.
Becoming dementia-friendly
As work continues in Lichfield to make a positive impact for people living with and affected by dementia, the diocese is pursuing an action plan to further raise awareness and understanding across the community.
There are a whole range of actions that a church could decide to take, for example appointing a named Dementia Coordinator, or interviewing a carer in a church service. And there are lots of ways we can adapt our services to make them more dementia-friendly – adding some pictures to the service sheets; using objects and movement instead of a torrent of words; or using prayers and hymns that people might know well from when they were younger.
From the very beginning of this programme, we've prioritised three key areas.
1. Dementia Friends and Sunday services
We use Dementia Friends in our Sunday services to raise awareness of dementia across the whole church family, increasing people's understanding of the condition and encouraging them to turn that understanding into action.
I began volunteering as a Dementia Friends Champion in summer 2013 and we started by holding Dementia Friends Information Sessions midweek in churches - and for any other groups locally who were interested. But we took a significant step forwards when we decided to incorporate the Dementia Friends Information Session into a church's main Sunday morning act of worship. The beauty of this is that instead of involving only people with a declared interest, we involve the whole church community.
Since then 60 churches in the diocese have been involved in Dementia Friends through our Sunday Services, creating over 1,200 new Dementia Friends.
2. Our four-session Dementia-Friendly Churches course
We've create our own course locally to help churches along the way. It looks at several key areas, including: pastoral care, in the broad sense of understanding enough about dementia to keep connections as dementia progresses; buildings and a dementia-friendly environment; church services; and community networks.
Again, we've linked up together here with people from Alzheimer's Society—as well as from the Memory Service and the library service—who are invited to the "community networks" session to explain what's on offer locally. Our courses have involved 875 people from 48 churches so far.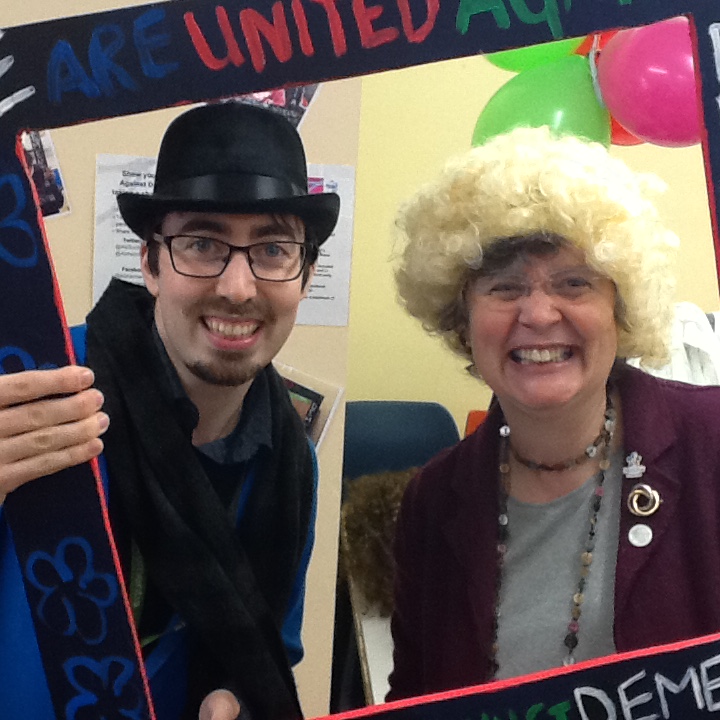 ​
3. Next steps
Finally, we support churches in doing whatever they identify as the appropriate next steps to become more dementia-friendly and to contribute to dementia-friendly communities.
Following the course, one church now hosts 'Singing for the Brain' in its church hall; and another church has hosted an Alzheimer's Society short course. A number of our churches now run groups specifically welcoming people with dementia and their families or carers: there are now seven of these church groups in the North Shropshire area.
Now, moving beyond our initial three areas of focus, we're working to embed even more dementia-friendly churches. The challenge here is not to view dementia-friendly churches as 'something we did a few years back,' but instead 'something in the bloodstream,' at the heart of the on-going transformative work of the church in the local community.
Learn more about dementia-friendly communities