We offer useful tips and advice on organising holidays and travelling with people affected by dementia.
For someone with dementia, going on holiday or travelling to a new environment can be difficult and confusing. Travelling companions may also find it hard to relax while providing support to a friend or loved one.
With some careful planning, you can make sure everyone has a relaxing and enjoyable break.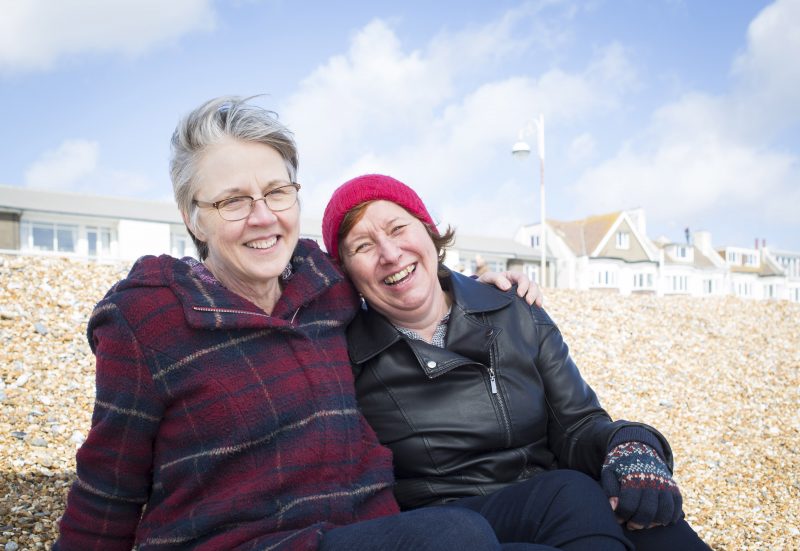 ​
What type of holiday are you taking?
Try to find out as much as you can beforehand about where you are going. Are there interesting places to see, activities you can enjoy and places to relax? If anyone travelling has a physical disability, will it be easy for you to get around?
Depending on the type of trip you are taking there are various ways to prepare and things to consider.
Staying with friends or family
Talk openly to friends and family about the situation and discuss how each person might be able to help out. For example, a family member or friend might be able to spend the afternoon with the person with dementia - giving the person and their usual carer a break from each other.
Travelling independently
Speak to the hotel or B&B before you book to check that it is the right place for you. Try to look for places that offer a friendly, welcoming atmosphere and where staff will be understanding and supportive if you have any difficulties.
A smaller hotel without too many corridors may be less confusing for the person with dementia. It may be a good idea to book 'out of season', as places are likely to be less busy and staff will able to give you more time and attention.
Package holidays
You may want to go on a package holiday where everything is arranged for you. If you choose this option, talk to the travel agency and holiday company before you book. Make sure that they are aware of your needs, and that these needs can be met.
Specialist holidays
There are a range of holiday and travel services available for people who need extra support. A person with dementia may be accompanied by a friend, relative or carer on one of these trips. Alternatively, you may choose to use respite services that allow the person with dementia and their carer to take a break from each other. If a carer feels they need to take a break on their own, the person with dementia could go on holiday separately. This could be arranged through a company offering specialist support. Find out more about respite care on our website.
Preparing for your holiday
The earlier you start preparing for your holiday, the less stressful it will be. You should allow plenty of time to organise things like passports, insurance and medicines.
Luggage
Make sure all luggage is clearly labelled with your name and address. Also, put a sheet of paper with your name and address on it inside each separate bag or suitcase, in case luggage labels are removed or lost.
Passports and identification
Make two photocopies of the personal details page of your passport. Leave one copy at home with a relative or a friend and carry the other copy with you. Also make copies of your other important documents, such as plane tickets and insurance documents. Write down the phone numbers of places to call if documents or bank cards get lost or stolen.
A MedicAlert bracelet or similar identification may be useful for a person with dementia in case they become separated from the person they are travelling with, become confused or experience communication problems.
Medicine
Medication must be kept with you at all times. If you are likely to be separated from your luggage during your journey, keep medication in your hand luggage or carry-on bag, together with a list of the medicines and dosage routines. Take a letter from your doctor to show to airline staff. If any medication needs to be kept refrigerated, tell the airline in advance and make sure you will have access to a fridge where you are staying.
Travel insurance
Before you travel, you should make sure you are insured against any problems that may arise, such as sickness or lost items. Your travel insurance policy will need to cover all passengers for any medical conditions that they have. You might also consider making sure you are covered for travel delay.
There are many benefits to going holiday, such as having new experiences and giving the person with dementia and those close to them a break from routine. Your best option is to choose a holiday that is right for everyone, and plan it well so that everything goes as smoothly as possible.
Further information
You can find more information, including financial advice and links to useful organisations on the Holidays and travelling section of our website. You can also contact our National Dementia Helpline if you would like support from one of our advisers.