Public transport can be a lifeline for many. But 1 in 4 disabled people avoid public transport because of negativity from other passengers. We have partnered with the Department for Transport to tackle this important issue for people with dementia.
Travelling on buses and trains is an essential part of many people's lives.
But for disabled people, there are barriers to public transport that aren't limited to its reliability or infrastructure.
1 in 4 disabled people say negative attitudes from other passengers prevent them from using public transport.
Disabled people travel up to a third less than non-disabled people.
1 in 5 people in the UK are disabled. But not every disability, such as dementia, is visible.
Better experiences on public transport can help people retain their independence, combat loneliness and live well with dementia.
How train staff can support people with dementia
Jean's story
Jean, who has dementia, is part of our Ilkeston Focus on Dementia group.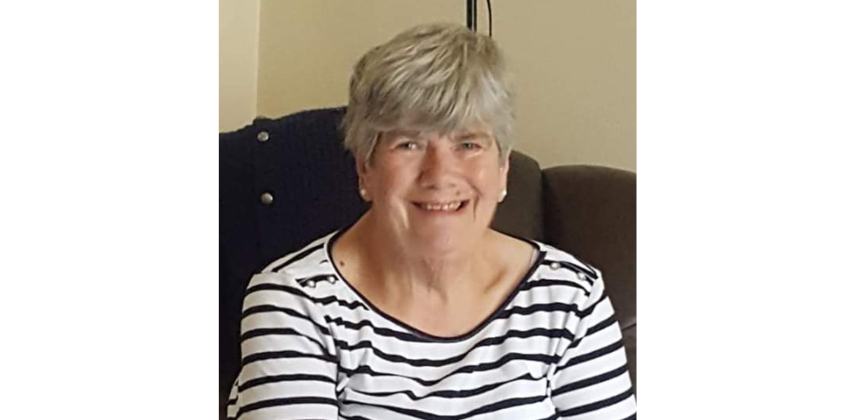 ​
Ahead of a recent journey from Nottingham to London by train, Jean recalls being told about assisted travel support.
Jean booked her tickets and assisted travel support at the station in advance, as she prefers a face-to-face experience.
On the day of travelling, Jean and her friend were met at the station by a member of staff, who took them to their seat and made sure they were on the right train.
Jean's friend uses a walking stick and the member of staff made sure she was supported on to the train as well.
Once they arrived at London Kings Cross, the member of staff was there to assist them off the train. On their way, back, there was another member of staff who was available to help.
Since knowing about this support, Jean is using the train more and wanted to share how much of a difference this support has made to her life.
4 simple ways everyone can help people with dementia and other conditions whilst travelling
1. Be patient and take your time
Support people living with dementia and other conditions by allowing them some extra time, should they require it.
This could be while using ticket barriers, finding a seat or getting onto a bus.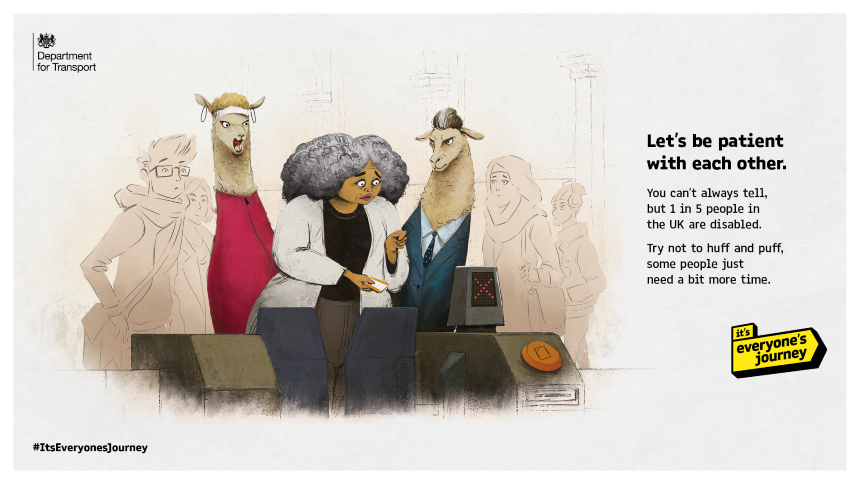 ​
2. Be considerate
Being aware of your fellow passengers can provide opportunities to be more considerate.
You could offer help if someone looks lost, or keep noise levels low if anyone looks visibly distressed.
People living with dementia could get confused whilst travelling, or might just need some quiet space to feel calmer.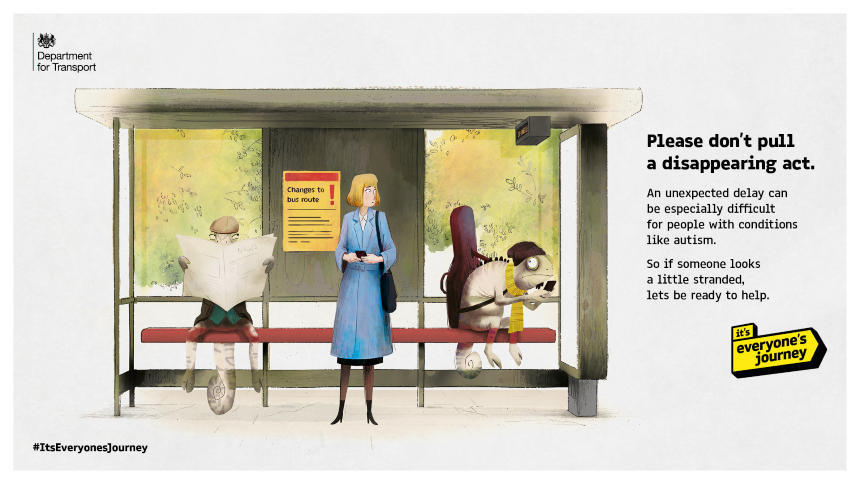 ​
3. Be prepared to give up the priority seat
Dementia is one of many disabilities that is not visible.
Please be aware of other passengers and be prepared to give up the priority seat to anyone who might need it.
When possible, keeping clear of priority areas can help people feel welcome on public transport.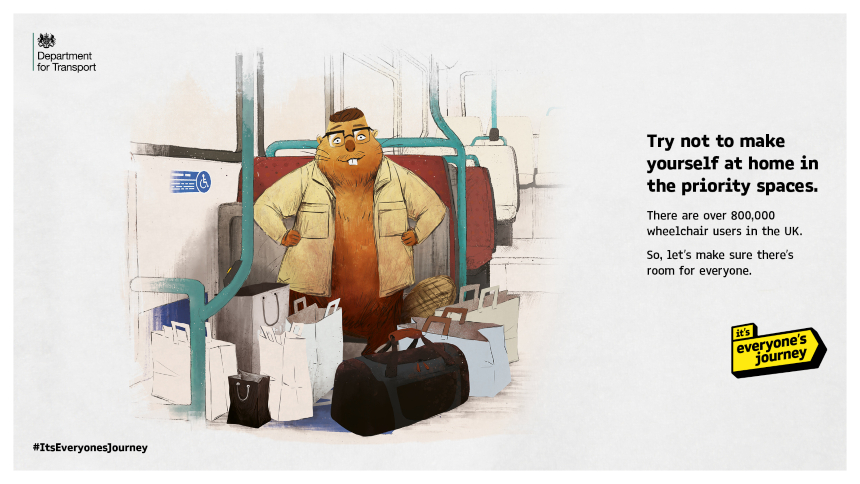 ​
4. Respect accessible toilet users
An accessible (disabled) toilet is not just a facility for wheelchair users.
Please respect the fact that not all disabilities are visible and you may not always be aware of someone's accessibility needs.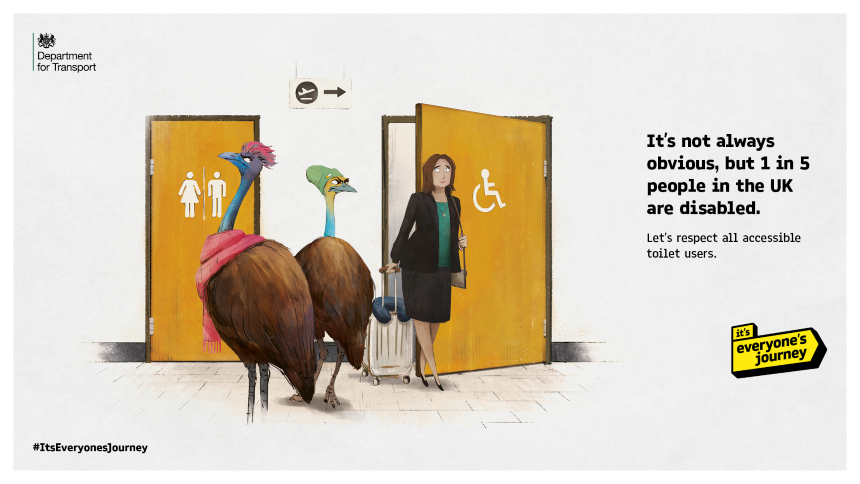 ​
We all have the power to collectively create a more supportive travel environment for people living with dementia, and other conditions.
Next steps
Read our advice and practical tips for people affected by dementia using transport and going on holiday journeys, including how to pack.
Find out more